Betting makes a baseball game more fun to watch because you have an interest in the outcome, even if your favorite team is not playing. The current BetMGM MLB promo gives you the best of both worlds: wagering action with the odds tilted in your favor.
This BetMGM MLB promo is a welcome offer for people that would be new to the sportsbook. You make a $10 moneyline wager on any baseball team to win the game outright, and you get a $200 bonus if a homerun is hit in the game.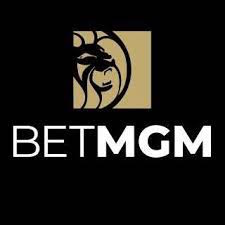 BetMGM
STATES: IL, LA, AZ, CO, IN, IA, MI, NV, NJ, PA, TN, WV, VA
GET THE APP
You have double-barreled action when you take advantage of this promotional offer. The $10 moneyline wager is a typical bet like any other, and you will collect on the bet if the team that you pick is a winner. If there is a homerun in the game, you get an additional $200.
It's as simple as that, and there is no trickery hidden in the fine print. If you are not a current BetMGM sportsbook user, you are eligible to participate in this free money opportunity.
Click here to actualize the BetMGM MLB promo for new users. Make a deposit and place a $10 wager on any MLB team on the moneyline and you will get an extra $200 if a player goes yard in the game.
BetMGM MLB Promo Approach
There are two dimensions to take into consideration when you are handicapping the games. Yes, you want to identify a team that is providing good value on the moneyline on the one hand, but there is the homerun factor as well.
The biggest longshot on the board today is Oakland at +180, and that's an $18 win for a $10 wager. Any profit is nice, but the homerun bonus is paying out at odds of 20-1. With this in mind, when you are evaluating the matchups, you should prioritize homerun probabilities.
Follow These Steps to Access the Promo
It only takes about five minutes to access this promotion and establish a sports betting account at BetMGM. After you reach the sign-up page through one of the links that we are sharing, you follow the instructions to register as a new user.
You will be prompted to provide your name and address, your email address, and the last four digits of your Social Security number for identity verification purposes. When your location has been verified, you can make your first deposit.
Once the money is there, you are ready to make your $10 moneyline bet on a Major League Baseball game. If a dinger is hit in your game, you will get a $200 bonus added to your account.
Activate the BetMGM MLB Promo
If you do not currently have a BetMGM account, act now to take advantage of this generous $200 promo offer. In addition to the Colorado betting market, the promotion is available in Wyoming, Arizona, Illinois, Tennessee, West Virginia, Pennsylvania, Ohio, New York, New Jersey, Louisiana, Indiana, Iowa, and Michigan.
Click right here to take advantage of the BetMGM MLB promo that will provide a $200 bonus in return for a $10 moneyline wager if a homerun is hit in the game.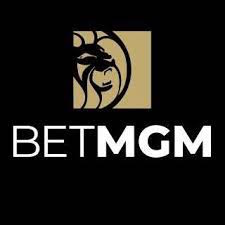 BetMGM
STATES: IL, LA, AZ, CO, IN, IA, MI, NV, NJ, PA, TN, WV, VA
GET THE APP