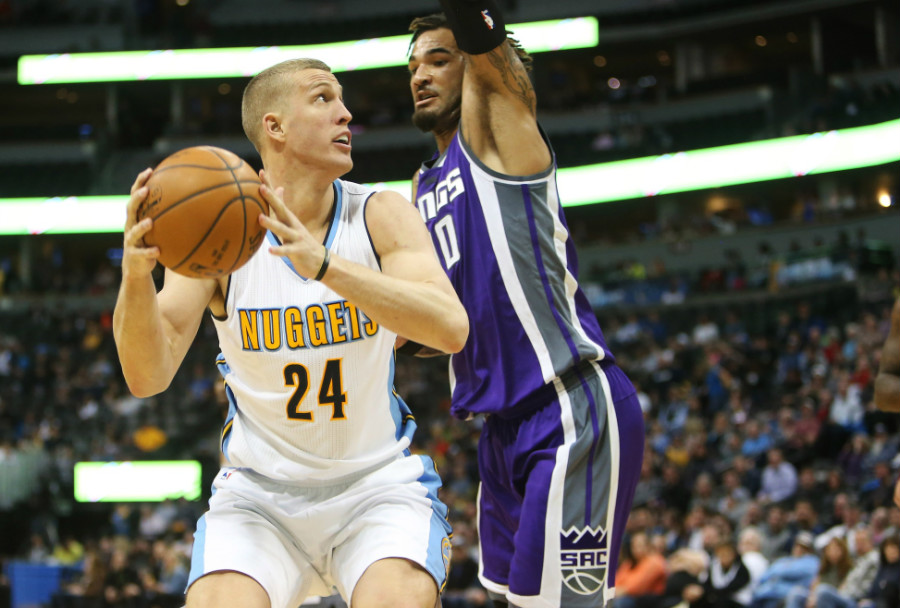 When the Denver Nuggets moved center Jusuf Nurkic and first-round pick in exchange for big man Mason Plumlee, the organization knew they were getting a player that would help correct one of their biggest flaws: consistency. 
Prior to the trade, Denver opted to run with the tandem of Nurkic and Nikola Jokic as the team's primary and backup center. Their styles of play were on the complete opposite ends of the spectrum, resulting in confusion and inconsistency in schemes.  
As the season went on, Nurkic regressed and Jokic improved, forcing the Nuggets to move the then disgruntled big man.  
Since the trade, Nurkic has been a force for the Portland Trail Blazers; however, in Denver, the Nuggets finally got their support line for Jokic. 
On Monday night, the Nuggets managed to knock off the Sacramento Kings 108-96, in part due to the premier play of center Mason Plumlee. Down Jokic and Kenneth Faried, Plumlee's anchoring defense and momentous passing helped instill the core values of the team's offensive and defensive schemes.
This is the very reason the Nuggets decided to pull the trigger on a deal to bring the former Duke Blue Devil to Denver. 
"You go back to the trade deadline when we made that move for Mason Plumlee, and really it was a situation where we felt we brought a young player in, [so] that we don't have to change the way we play when Nikola's not in the game." Nuggets head coach Michael Malone explained. "We can play through Mason Plumlee…He has a playmaking mindset, he has versatility, and he's very skilled offensively. On top of that, his athleticism is something that we really need…Mason is a skilled player, and we are very happy to have him."
With Jokic out, last night was Plumlee's first chance to start for Denver. Plum responded by recording 10 points, five assists and 12 rebounds. 
"Nikola is out with an illness, and Mason comes in and almost gets a triple-double," Malone said. "He impacted the game in many ways. It speaks to his versatility, playmaking, dynamic rolling, all of those things. I thought he was great at being the anchor of our defense tonight."
Since joining the Nuggets, Plumlee has been multidimensional, averaging 7.7 points, 6.8 rebounds, and three assists per game. 
Plumlee's ability to fit in well whether Jokic is on or off the court has given the Nuggets the opportunity to establish a level of consistency they have failed to attain so far this year. 
"His communication, his activity, his energy, his athleticism," Malone said in regards to what Mason brings to the Nuggets. "He has the athleticism to get back and make plays."