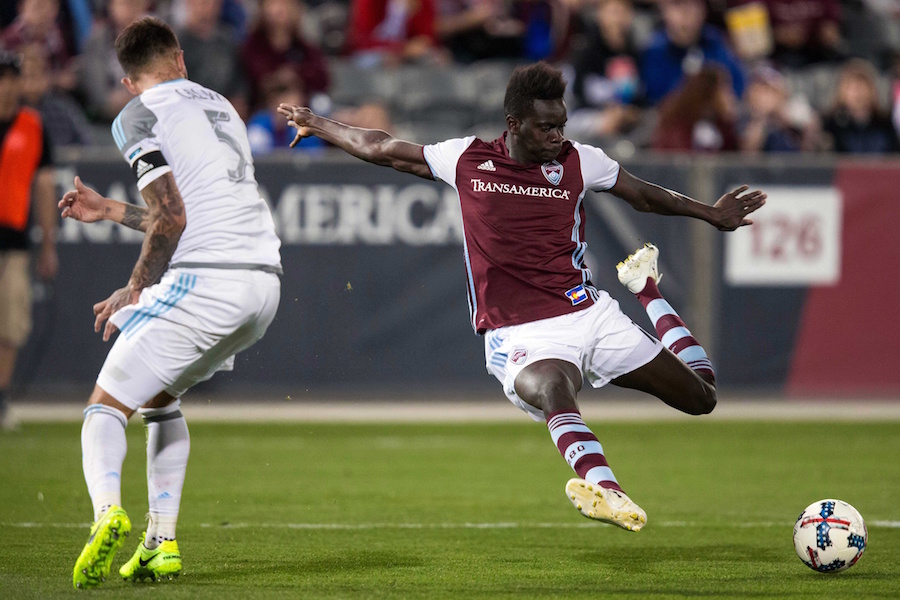 We are settling in on the final stretch of the MLS season, and for the Colorado Rapids, it's time to start thinking about what went wrong this season, and how to solve those problems for the next.
The two glaring issues that can't be ignored are the lack goal-scoring being scored and the team's abysmal road record. There's only one other team in the MLS with an road record worse than the Rapids (1-11-2) — the New England Revolution (0-11-3) — but because the Revolution can put the ball in the back of the net, they're still in the playoff hunt.
The Rapids goals for (GF) on the season is pitiful; they've only managed to beat opposing keepers 25 times in 27 games. That puts their points per game (PPG) average just below a single goal; a number so low that the notion of seizing a playoff spot is ludicrous — no playoff teams are even close to such a low goal output.
By the same token, if you can't score, you aren't going to win games. The Rapids finally won their first road game of the season against the Houston Dynamo on September 9 — a big win, but too late to matter. There aren't many stellar road records in the league, but the playoff clubs have at least found a way to win a handful of games.
Obviously, these two issues go hand in hand, and there isn't a clear way to fix both of them, but sitting at the bottom of the entire MLS is not where a former championship club should reside.
The Rapids have some they can build with along their back line —  the teams' goals-against (GA) sits right in the middle of the pack at 41. They were plagued with key injuries early in the season, the most notable to Bismark Adjei-Boateng, who was out for a massive chunk of the season with fractured vertebrae.
There is no way to tell what the offense could have looked like if Boateng were healthy for the full season, but it's safe to say the goal tally would have been higher.
How the Rapids tackle these questions during the offseason will go a long way to determining where they might finish next season. There's nowhere to go but up.