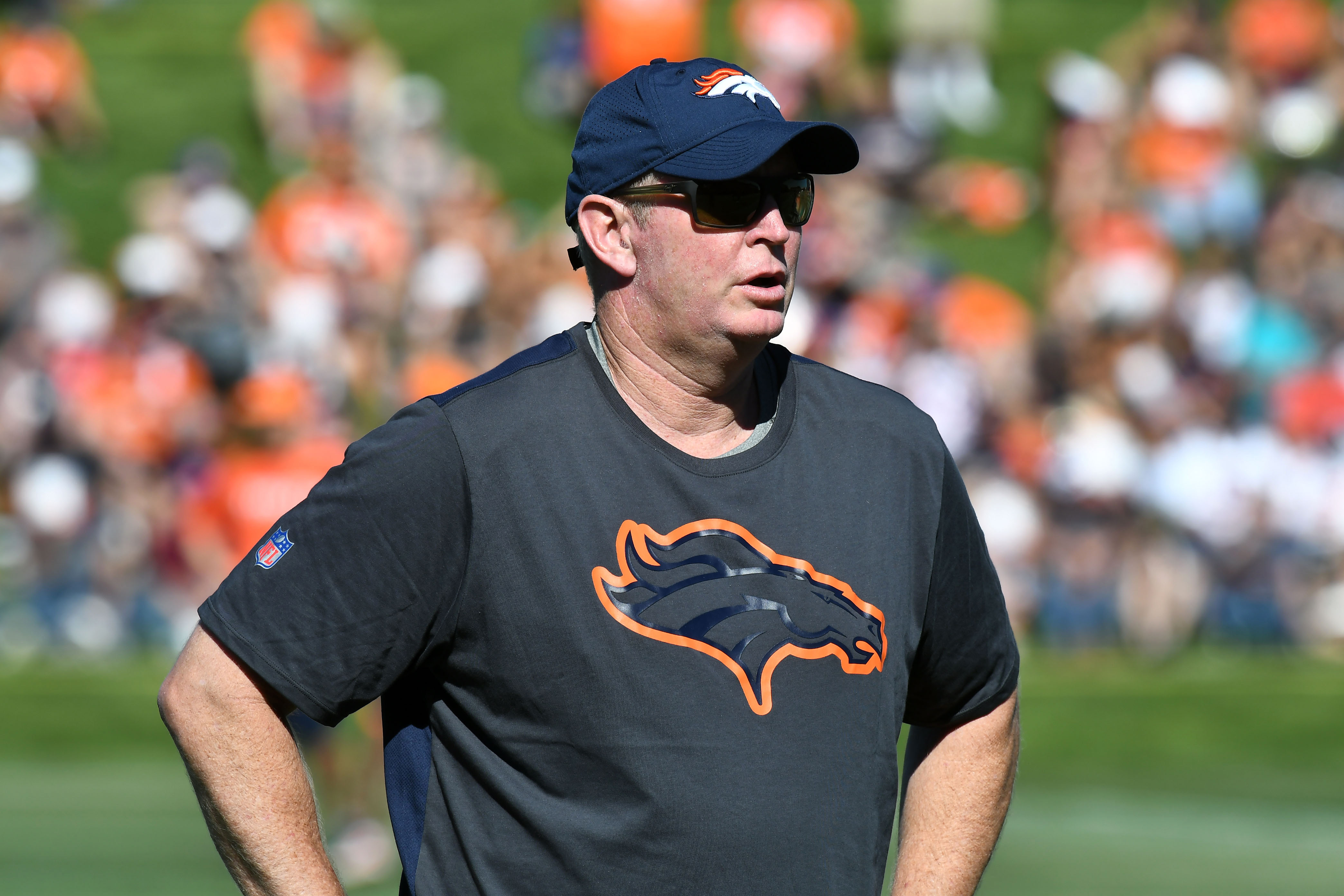 The Denver Broncos were maddeningly inconsistent on offense during the 2017 season under former offensive coordinator Mike McCoy. When the offensive unit wasn't turning the ball over, they were having trouble understanding what McCoy wanted from them and his extremely convoluted system.
Things improved after the firing of McCoy and the promotion of current offensive coordinator Bill Musgrave. He stepped up as the offensive play caller for the final six games of the 2017 season and was able to get the Bronco's offense operating much more effectively. They scored at least 23 points in three of their final six games after doing so just once in the prior eight matchups under McCoy.
Now, Musgrave has no plans to repeat the same mistakes from past regimes. According to Nicki Jhabvala of The Athletic, Musgrave is rebuilding the offense from the ground up.
By the way … some pretty notable news may have gotten overlooked with the bigger news today: The Broncos have a "pretty much all different" offense.

From Musgrave: pic.twitter.com/PNG8Y2Zhlj

— Nicki Jhabvala (@NickiJhabvala) June 1, 2018
There are a few pieces to break down here so lets go step by step.
First and foremost, hearing that Musgrave and his staff reinvented the offense is great, but what is even more important is that he wants his system be something he, "can teach and call in a timely manner." Considering that last year — when the offense operated under McCoy — the Broncos were running plays during games that they had never practiced before, it is a great sign that Musgrave is putting tons of value in having a fluid offensive system that everyone can understand.
Secondly, the offensive system was built with the current roster in mind. It is described by Musgrave as, "a great system for our players," which is unbelievably important. Players who do not have a grasp on the offensive system are consistently a step behind. If Musgrave is truly adapting his offense to his players, that is a massive development.
Lastly, what is the most important is that Musgrave's offense — while tailored for the players — is putting a larger emphasis on making the quarterbacks comfortable. Case Keenum is getting each and every first-team snap throughout OTA's and there is no quarterback battle to get through which is seemingly helping cut down the learning curve.
There are still major questions about the offensive line, receiving core, and the youthful running backs on the roster, but the offensive system seems to be much further ahead right now then at this point last year. Credit deserves to be given to Musgrave for coming in as the offensive coordinator with a plan to get the most out of the current roster.
Now all that is left is producing on August 11th when the Broncos take on the Minnesota Vikings for the first preseason game of the season.