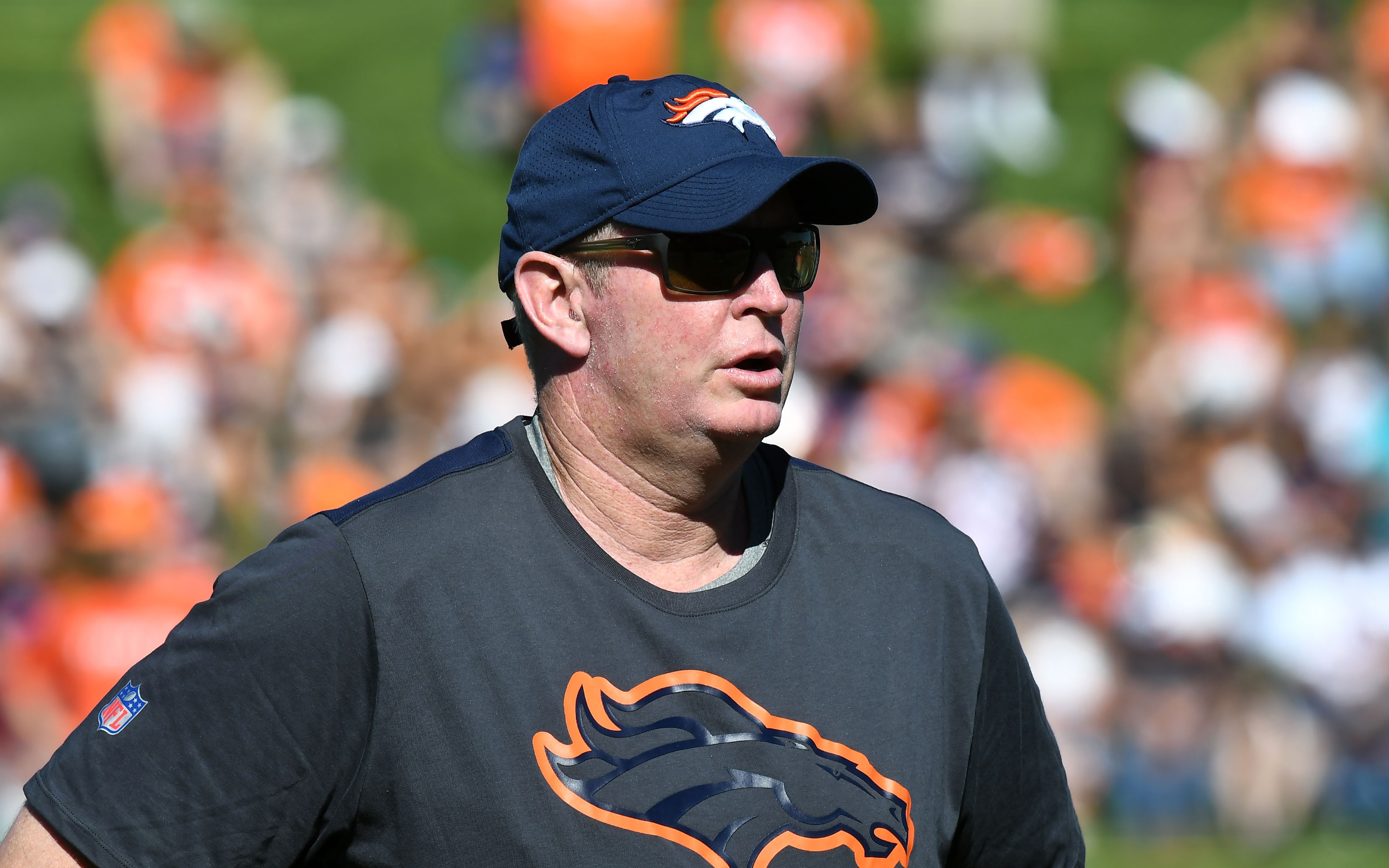 Bill Musgrave's offense is miserable to watch.
Dink and dunk and dink and dunk; short, safe passes which can either slowly move the ball down the field or make it seem like the Broncos are abandoning their offense altogether.
Not only is that approach boring and ineffective, but Musgrave possesses one of the greatest playmakers in the NFL today in Phillip Lindsay, who he's handed the ball off too far too few times this year. In the first half of the Broncos – Browns game, Denver ran for a mere 12 yards total, and Lindsay — the best back in the league in terms of yards per carry at 5.8 per before Saturday's game — had only 10 of those yards.
And by the time the Broncos lost, they totaled a mere 32 rushing yards, on 20 attempts, compared to 48 passes. That's ridiculous imbalance.
Plus, Lindsay's importance has only grown as of late due to injuries and Demaryius Thomas' trade. After the trade, two tight ends and Emmanuel Sanders were all injured, making the rookie running back even more important.
And yet, he saw the ball only 14 times all game and the Browns seemed to have sniffed out what Lindsay wanted to do, holding him to 24 yards on the ground.
Denver finished the game with 16 points, 270 total yards, went 5-14 on key third downs, punted the ball three times and ended two more drives with interceptions. Yikes.
Ultimately, Musgrave's incompetent play-calling has killed the Broncos offense all season long. But, obviously, Keenum deserves some of the blame himself, for throwing those two picks. The first came on a 3rd and 10 from the 29, a desperation toss-up to the end zone which was picked off, ending Denver's chances of scoring. The second was absolutely atrocious, overthrowing his receiver by five-plus yards and into the awaiting hands of a Browns defensive back.
That second interception led to the Browns long, touchdown drive, moving the ball easily due to Denver missing out on so many cornerbacks playing and safeties played in their place. And that score ended up being their game-winner as well.
In the fourth quarter, Keenum dropped it down to Lindsay, finally getting him the ball for a big play and a first down. Then, Musgrave had Keenum throw the ball on an intermediate route to DaeSean Hamilton; and he had something cooking, pushing the team to the 25-yard line.
But all that momentum ended when the Broncos offensive coordinator decided to toss it to Lindsay outside on third-and-1 instead of pounding it up between the tackles with Andy Janovich or even Royce Freeman. That meant settling for a field goal and being down 17-16 with 4:35 to play.
Again, conservative play-calling by Musgrave resulted in that trailing position, with only a few minutes to play. Instead of playing for the win, Musgrave and the Broncos offense were merely playing to hang around, to compete.
Of course, it comes down to Vance Joseph deciding to kick the field goal on fourth-and-1 from the 6-yard line, but Musgrave could have avoided putting him that position, too, with a simpler, smarter play-call.
With the Broncos playing with conservative, outside passing all game long, the Browns adjusted and started expecting those routes in the second half, crashing down to tackle players at or behind the line of scrimmage. Finally, Musgrave opened up the offense a bit late in the game, but that drive stalled, too.
And his offense had one more shot to win the game, with plenty of time, needing only a field goal. Instead, the offensive line was swamped by overload blitzes by the Browns, Keenum was harassed and ultimately sacked to end the game.
Cleveland sending extra rushers at the end of the contest wasn't a surprise, and if Musgrave would have dialed up a screen to Lindsay, you never know what could have happened.
Undoubtedly, there's blame to be placed on the job Joseph has done over the last two years — as the Broncos have gone 11-19 during his tenure — but don't forget about Musgrave. His offense ranks No. 19 in the league in scoring (21.8 points per game) and it lacks creativity while also lacking common sense.
Denver should be running the ball with Lindsay more, they should be getting him the ball in space on screens, and they should be utilizing the play-action passing game more, too.
While the Broncos defense isn't dominant as it used to be, it's still strong. The special teams this year has been mostly a positive surprise. But, Denver's offense has been nonexistent at many times.
A team can't make the playoffs with only one great phase, they need all three phases to execute on a high level, consistently.
The Broncos need coaching changes, and if for some reason Joseph is retained, Musgrave must be sent packing.