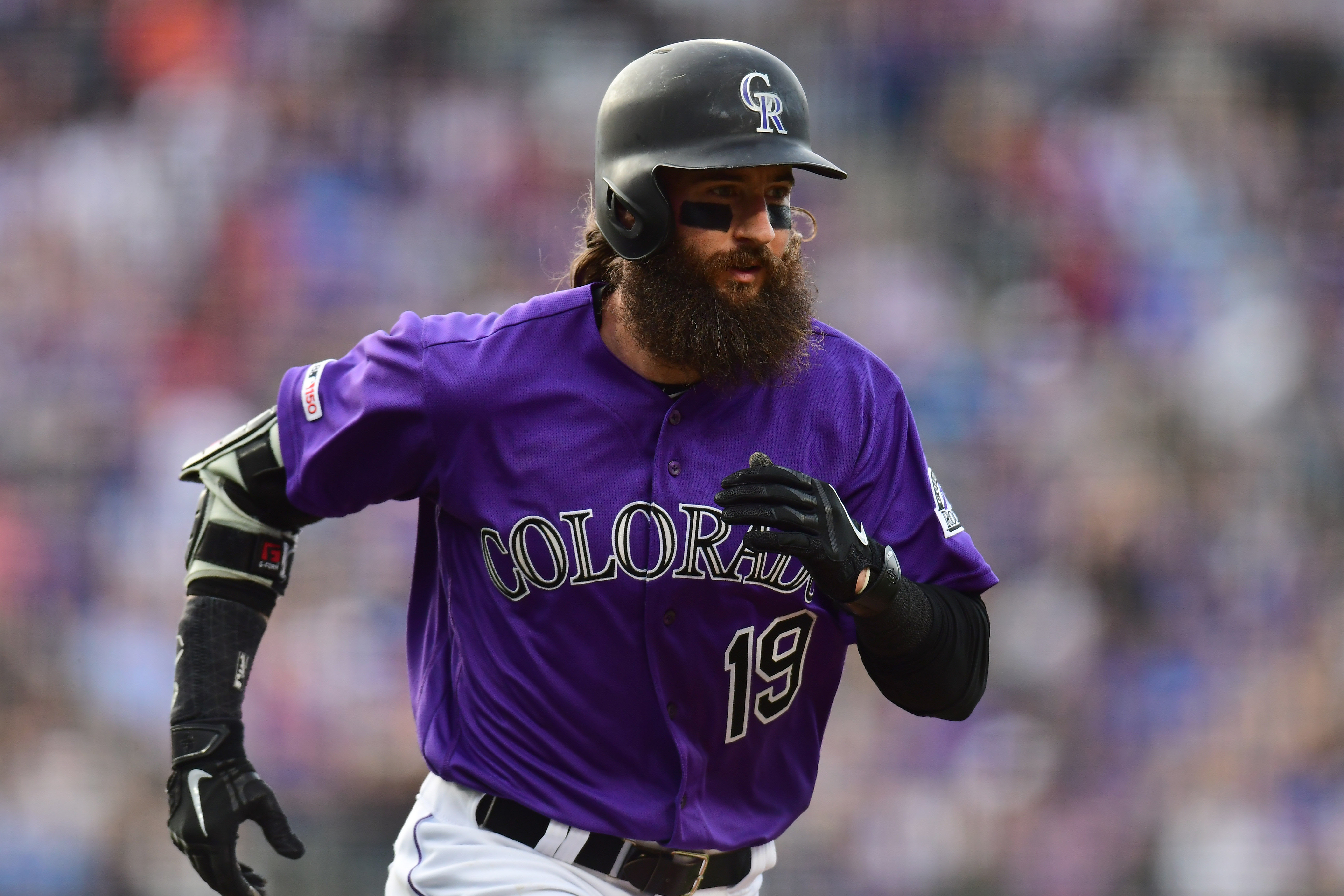 In the last month, the Colorado Rockies have brought in three National League Player of the Week awards. This time, after a historic pair of series, Charlie Blackmon was given the nod.
The accolade was the sixth of Blackmon's career and his first since May of 2018.
Against both the San Diego Padres and Chicago Cubs, Blackmon had a career-best week. He hit .568, including six home runs and 15 runs driven in.
In addition, Blackmon registered a franchise-record three consecutive games with four-or-more hits, as well as 15 hits in a four-game set with the Padres. The total was a new league record in the modern era for a single series of four-or-fewer contests.
On the year, the outfielder has slashed .336/.385/.652. Along with his career-best line, he's hit 16 home runs, a mark one that's one shy of the team lead. Blackmon's also driven in 47 runs and is currently on pace to best his former career-high mark of 104. Bypassing his 2017 total would also reset the all-time high for a leadoff hitter in league history.
Currently, Blackmon is tied with David Dahl for third in the NL with his .336 average. The mark leads all leadoff hitters in the NL with 150-or-more plate appearances. His on-base plus slugging (1.037) is tied with George Springer for the highest mark in the majors among hitters in the inaugural slot.
On the American League side, Trevor Bauer was given the nod for his 16.2 innings in which he allowed only one run.
The Rockies have now had Trevor Story, Nolan Arenado and Blackmon all win Player of the Week awards in 2019.