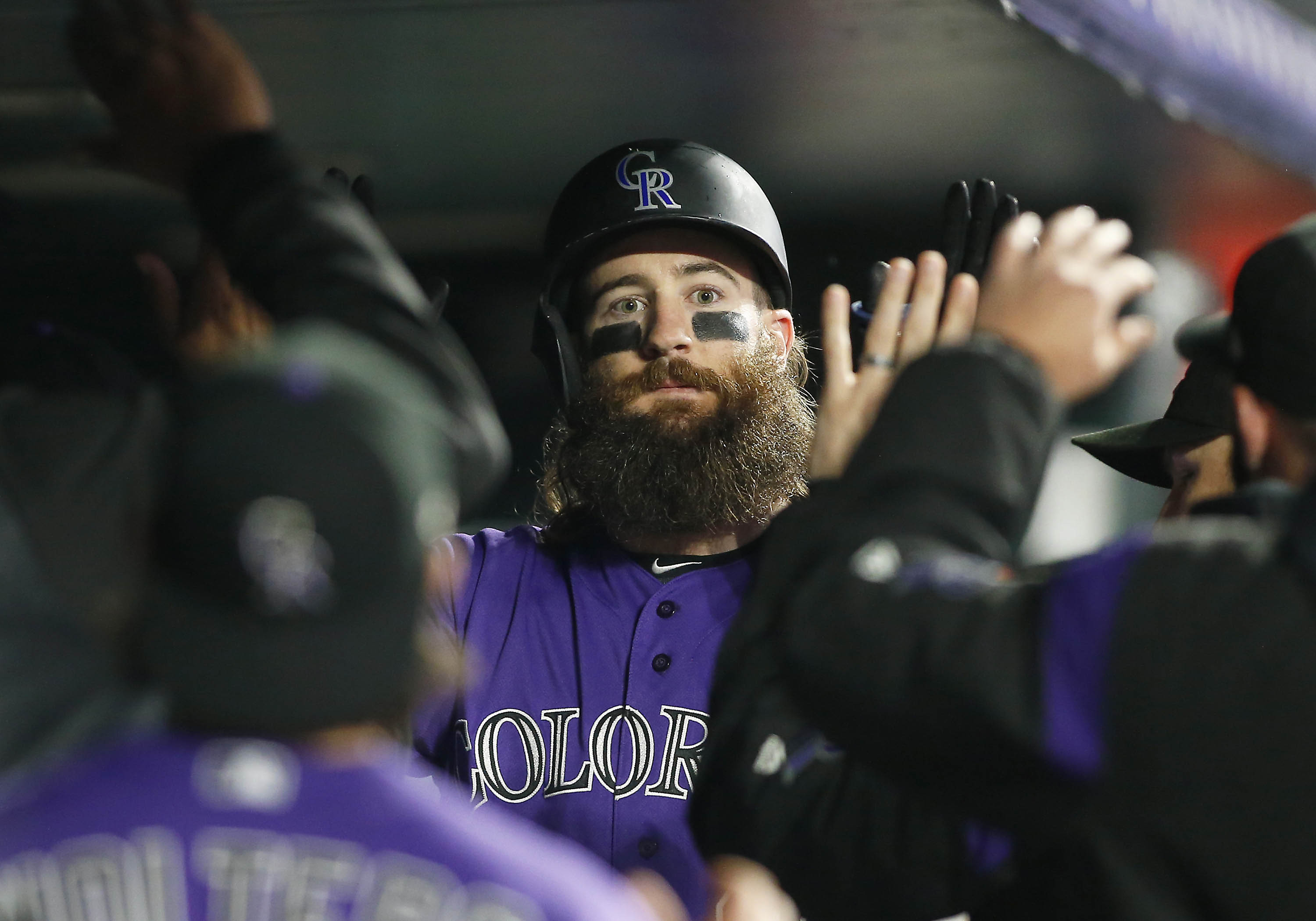 While the Colorado Rockies' loss at the hands of the Pittsburgh Pirates was painful, the club may be dealing with further repercussions from the rout as the club's leader, Charlie Blackmon, is dealing with a calf injury.
The injury was unknown during the game as the substitution seemed like a mere formality with the club down by several runs early in the game.
"He had a little bit of a calf situation that we're going to monitor," Manager Bud Black said. "We were very cautious with that."
The injury stemmed from a foul ball that Blackmon hit off of his right calf in the third inning. After a busy pair of innings in the field after the at-bat, the outfielder came out. Ian Desmond came in for the veteran, while David Dahl moved to right field.
It's unclear if Blackmon will be able to play in the club's series opener at home against the Baltimore Orioles. If the injury is still bugging him, the Rockies training staff will take a cautious approach.
"[The Rockies' training staff] said this isn't the kind of thing you want to take lightly," Blackmon said to MLB.com's Thomas Harding. "You want to make sure you're good to go and feeling good before you cut it loose again."
On the year, Blackmon has been one of the club's most consistent hitters. In 200 at-bats, he's hitting .300 with 10 home runs and 31 RBI's.
In the last 30 games, Blackmon has been able to hit safely in 28, hitting .341 in his last 132 at-bats after a sluggish start. After a second-inning hit before his exit, the Rockies' leadoff man was able to extend his current on-base streak to 18 games, the longest active streak in the National League.
While the team has yet to announce any further actions such as an injured-list stint, the outfielder would likely be replaced by Dahl in right field if he were to miss games. Raimel Tapia would be tasked with taking over Dahl's vacancy in left field, with Desmond heading the outfield's efforts in the middle.