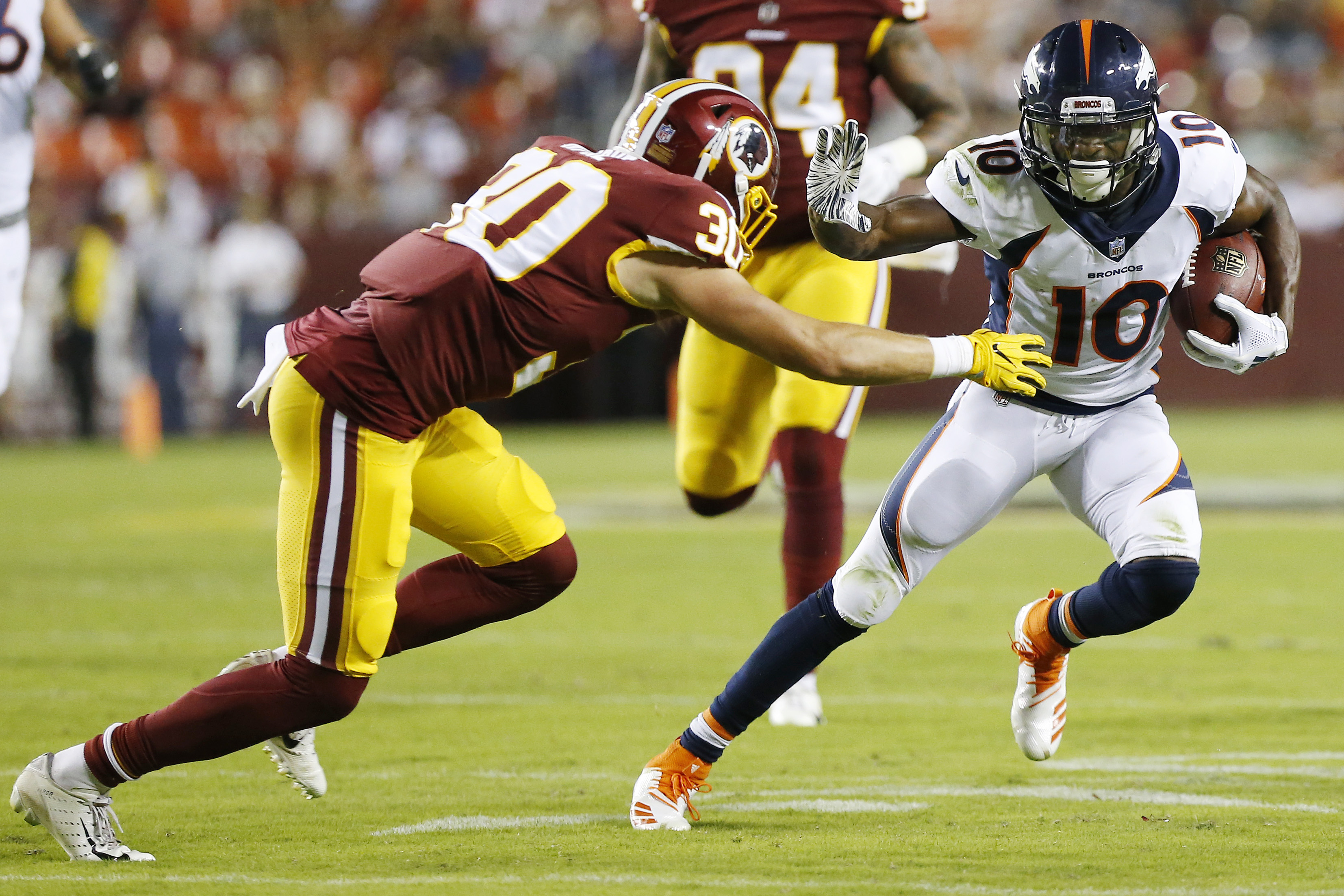 The Denver Broncos kick off the 2018 season Sunday against the Seattle Seahawks with bold goals in mind for the new year.
But just as those goals remain bold, so are many predictions on the Broncos Blitz podcast with guest host Ronnie Kohrt.
Kohrt turns to social media for your reactions and bold predictions regarding the Broncos 2018 season.
Broncos win the AFC West?
Could winning the west be in reach for Denver? In one of the boldest predictions heard on the podcast, Kohrt explains why Denver's year to get to the top, may be 2018.
Most bold predictions thrown out by fans included yearly awards, yard expectations and record predictions. Kohrt goes over some of the fan reaction as the Broncos prepare for Week 1 in the NFL season.
Click here to listen to the full Broncos Blitz podcast with Ronnie Kohrt.
You can follow Ronnie Kohrt on Twitter for more news regarding the Broncos by clicking here and catch up on latest conversations about the Broncos, or listen to the podcast below.
Click here to listen to past episodes of the Broncos Blitz podcast and access the Broncos Blitz archived vault.