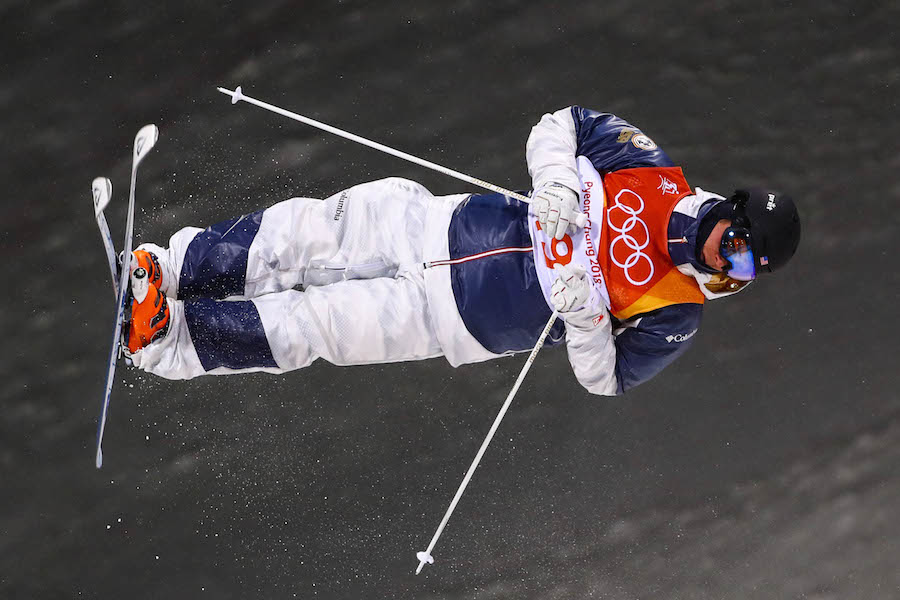 Boulder native Casey Andringa turned heads in the ski world on Monday as he laid down three nearly flawless runs, finishing fifth overall in the men's moguls finals at the 2018 Winter Olympics. Before the event, few expected the 19th-ranked moguls skier would have a chance at being the lone American to reach the final round (top 6) of the competition.
A fifth-place finish out of 20 skiers is more than the 22-year-old could have asked for. If it weren't for a slight landing miscue on the second jump, he might have found himself on the podium.
Andringa was on fire in PyeongChang, his first Olympic appearance. He was the highest-scoring American during each round of qualifying and the first two of three finals rounds, scoring as high as 80.80. Andringa outperformed top U.S. moguls skiers Bradley Wilson, ranked seventh in FIS, and Troy Murphy, 12th. Andringa did well enough to score a 75.50 in round three of the finals, a little more than four points back of third place.
As Andringa flew down the course on his final run he was making great time after he stomped the landing off the first jump. He continued to impress through the second section of moguls and threw a massive trick off the second jump before the last section of moguls. A little too much rotation caused him to graze his backside on the ground while landing, which slowed him down and was potentially the difference between a medal and fifth place.
That is not to discredit Andringa's performance. He definitely impressed in his first Olympics. Now, Andringa can expect to be a threat in future competitions for years ahead.