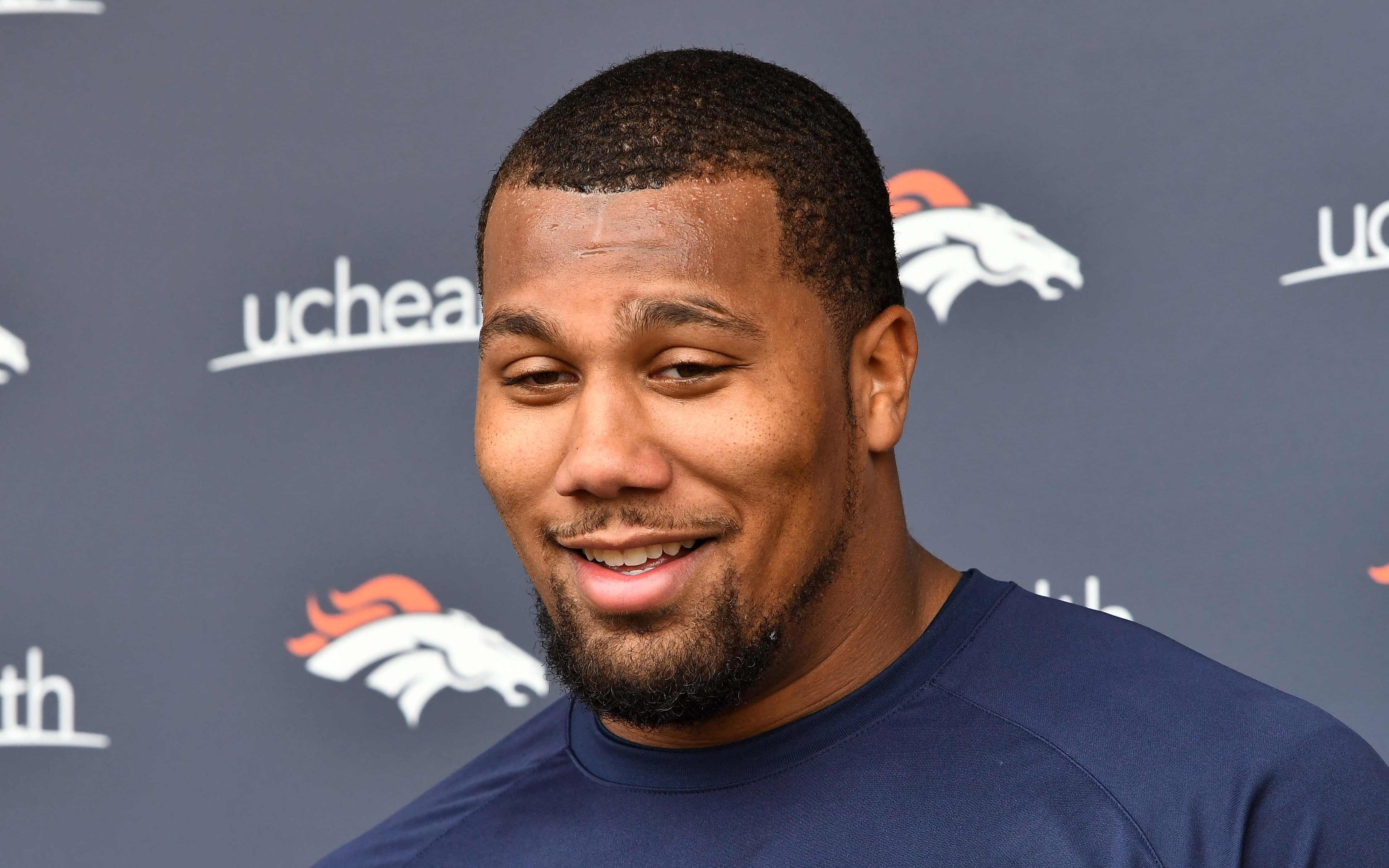 When a team drafts a player in the top-five — or anywhere in the first round, really — they expect that young man to be ready to play, Day One.
For the Denver Broncos and pass rushing monster Bradley Chubb, everything seems to be right on track. The same can't be said of the last first-round pick the Broncos used on a pass rusher, Shane Ray, who's tried to fight through multiple wrist surgeries and will again be sidelined to start the year due to another such surgery.
What does that mean for Chubb? If he wasn't already anticipated to be playing immediately, he certainly will be, now.
"I know Shane's going to do everything to get back as fast as he can," Chubb said Monday, via denverbroncos.com. "And when he gets back, we're going to definitely need him. If that causes me to step up or … into a certain role, I'll be prepared for it."
Chubb has been impressive at OTAs, both by backing up Ray, and also mixing in with the first team. Fans can't wait to see what a Von Miller/Chubb pass rushing duo opposite one another can produce, and the front office likely feels the same way.
For the 21-year old who went to North Carolina State University, getting practice time with the veterans has been huge this offseason, and he understands how important it is to know his assignments when he's called upon.
"When the game is so much faster by being with the vets and being with the guys who have been doing it for eight to 10 years, you have to have a sense of urgency," Chubb said. "When I take reps with the ones, I feel like that helps me out learning a little bit better. There's no, 'Hey, what do I [have] on this play?' Because those guys, they expect me to know it."
Here's Chubb working out at OTAs, getting his club technique down:
Bradley Chubb (@astronaut) works ½ man & throws a stab/club with a tight arm over to clear the punch! #Broncos pic.twitter.com/tlz7mZUJku

— DLineVids (@DLineVids) June 9, 2018
If Ray indeed can't start the season — or misses even more time due to a likely loss of weight from the surgery — the Broncos can rest easy they still have Miller, Shaquil Barrett and the rookie Chubb, too. Denver's pass rush will still likely be improved from last season, even if that means going without Ray for multiple games.
In college, Chubb racked up 60 tackles for a loss and 25 sacks, being an unstoppable force when it came to attacking the quarterback. And Broncos fans know just how important a devastating pass rush is for a defense, as the Super Bowl 50 winning team was No. 1 in the league in sacks that year.