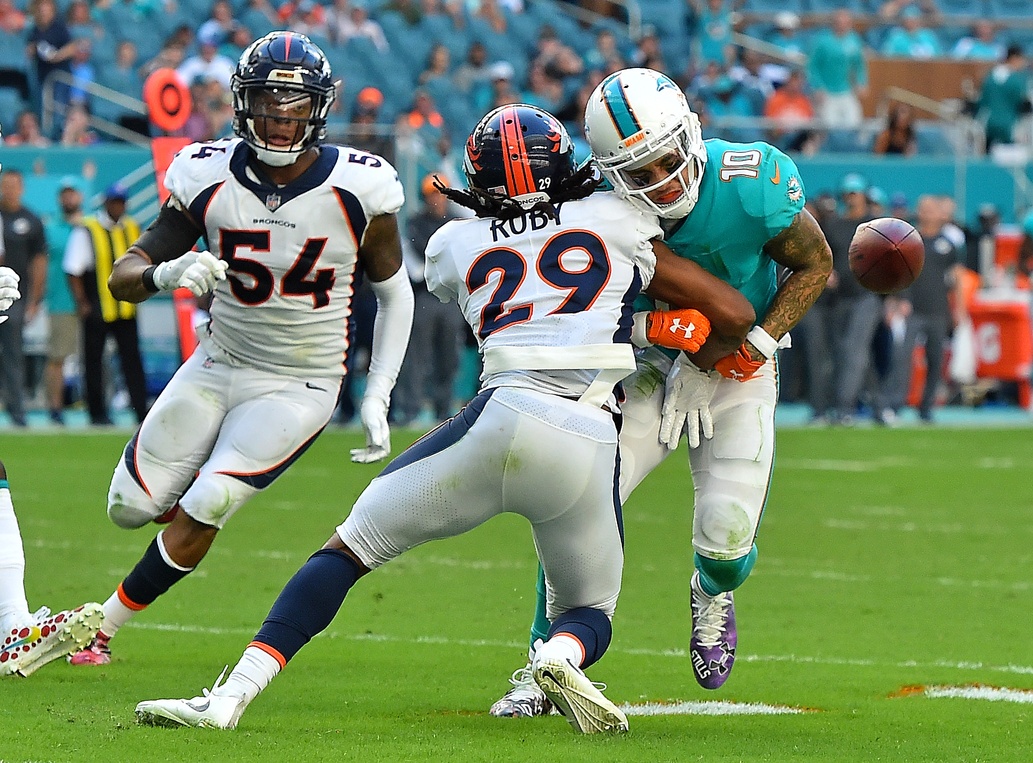 Denver Broncos cornerback Bradley Roby believes this year's team has the potential to be as good as the 2015 Super Bowl team.
Roby talked to the media today about the upcoming 2018 team, what he has been doing to prepare, and his thoughts about the new draft picks.
Roby thinks that Bradley Chubb is a vital addition to the team, and that he will only help to improve the team's defense to create a similar defense to that of the 2015 team.
"I think Chubb is definitely going to be a great addition, he's going to get after the quarterback," Roby said. "Him, Von, Shane, Shaq those guys are going to pressure the quarterback, and it's great to have so many pass rushers.
"It reminds me of the Super Bowl year when we had so many guys just in and out, and they can come in, somebody can go, another guy can come off the bench fresh," Roby continued. "So, I've got to say we're all together in this. At the end of the day it's going to work out great, and I think it's going to be a lot of pressure on the quarterback that's going to lead to more interceptions."
Chubb was drafted in the first round, and he had 25 sacks and six forced fumbles during his time at North Carolina State. He recently compared himself to Von Miller and Khalil Mack, and Miller even agreed saying he's, "Khalil Mack and Von Miller put together."
With this impressive defense, Roby believes that the team definitely has a chance at winning the AFC title and getting back to the top. He is ignoring what the media thinks, and knows that the Broncos have what it takes to prove they're the best.
"They didn't expect us to do what we did the Super Bowl year. You know, a lot of media people were saying this and that. They didn't think we were as good as we were, and we came out and we proved it, and I don't really care what other people will say you know I'm getting tired of hearing about it honestly. But it is what it is, and I have to wait for the season to show that there's no drop off, so it is what it is," Roby said.
Click here to listen to the full press conference with Bradley Chubb, including his comments about the "No Fly Zone" and how he is preparing for the season, or watch to the interview below.