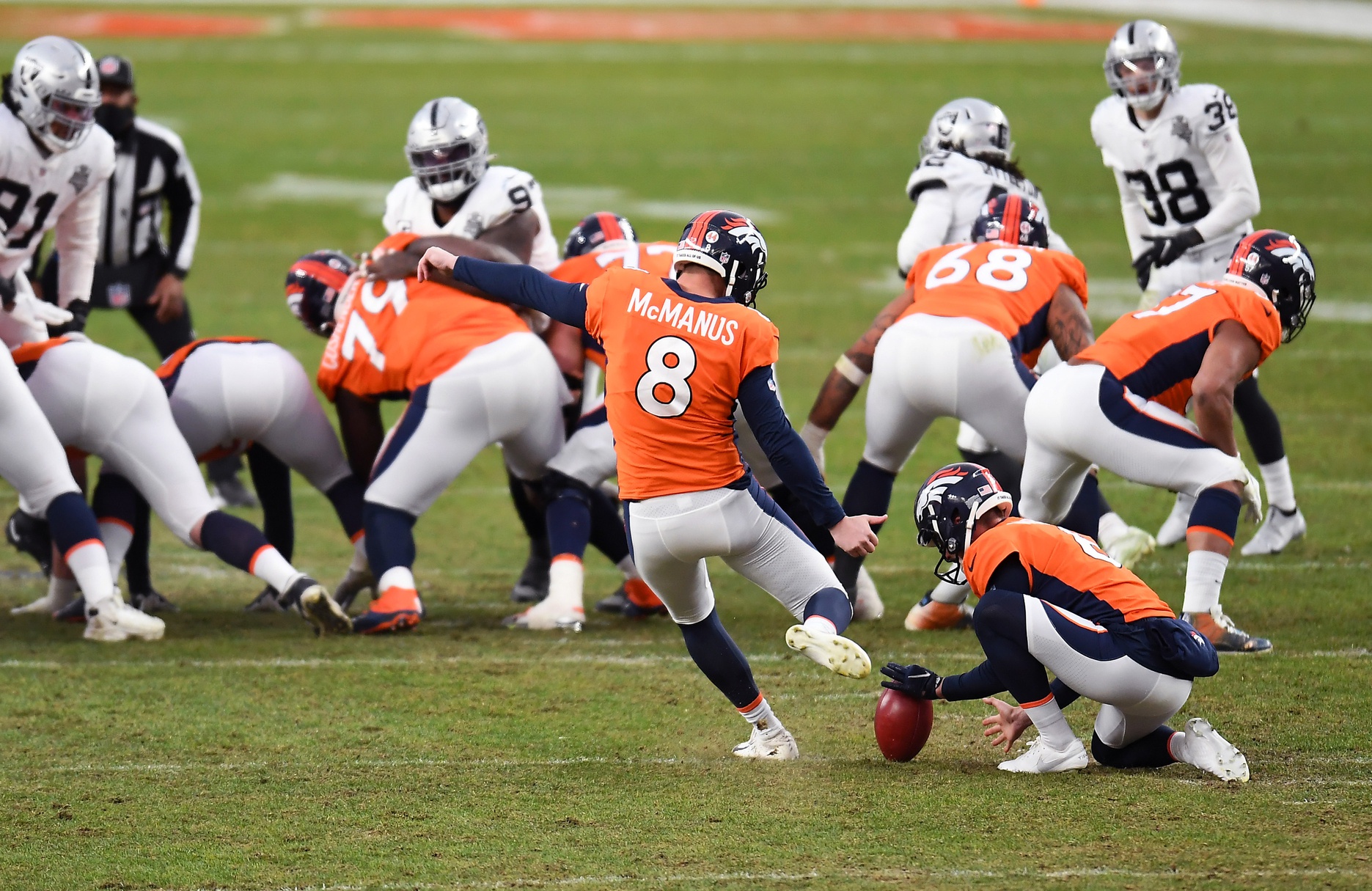 Earlier this week ESPN's football stats wizard, Mike Clay, sent out a reminder that Brandon McManus set an NFL record last season and tied another.
Those being the most 50-yard field goals attempted in a single season and the most 50-yard field goals made in a single season respectively.
With 15, Broncos kicker Brandon McManus set the NFL record for most 50+ yard field goal attempts in a single season in 2020.

He made 10, which ties him with Justin Tucker (2016) and Blair Walsh (2012) for the most 50+ yard FG conversions in a single season.

— Mike Clay (@MikeClayNFL) April 20, 2021
This further cements McManus' place atop a Broncos' special teams unit that has struggled tremendously over the past few seasons under special teams coordinator Tom McMahon, who surprisingly retained his job this off-season.
The Broncos signed punter Sam Martin to replace the struggling Colby Wadman — who was one of the league's worst punters in terms of average distance despite playing half his games a mile above sea level. Martin certainly upgraded on what Wadman could provide, but he couldn't fully overhaul the special teams unit, and nor should he have been expected to.
This off-season has seen the Broncos make other attempts to upgrade their special teams — like signing Minnesota's former special teams ace Mike Boone — but they retained McMahon and it's safe to wonder if the moves they've made are enough to turn a dreadful unit into a respectable one.
Their special teams unit was the Pro Football Focus' lowest-graded unit and by a wide margin. The Tampa Bay Buccaneers, who earned the second-lowest special teams grade last season (66.9), still have a grade 27.92% higher than the Broncos (52.3).
The Broncos also ranked 24th in the NFL in defensive DVOA.
It's easy to focus on the improvements that need to be made at quarterback or to the roster's overall depth, but until Denver can remedy their woes on special teams, the third phase of football will continue to cost them games.