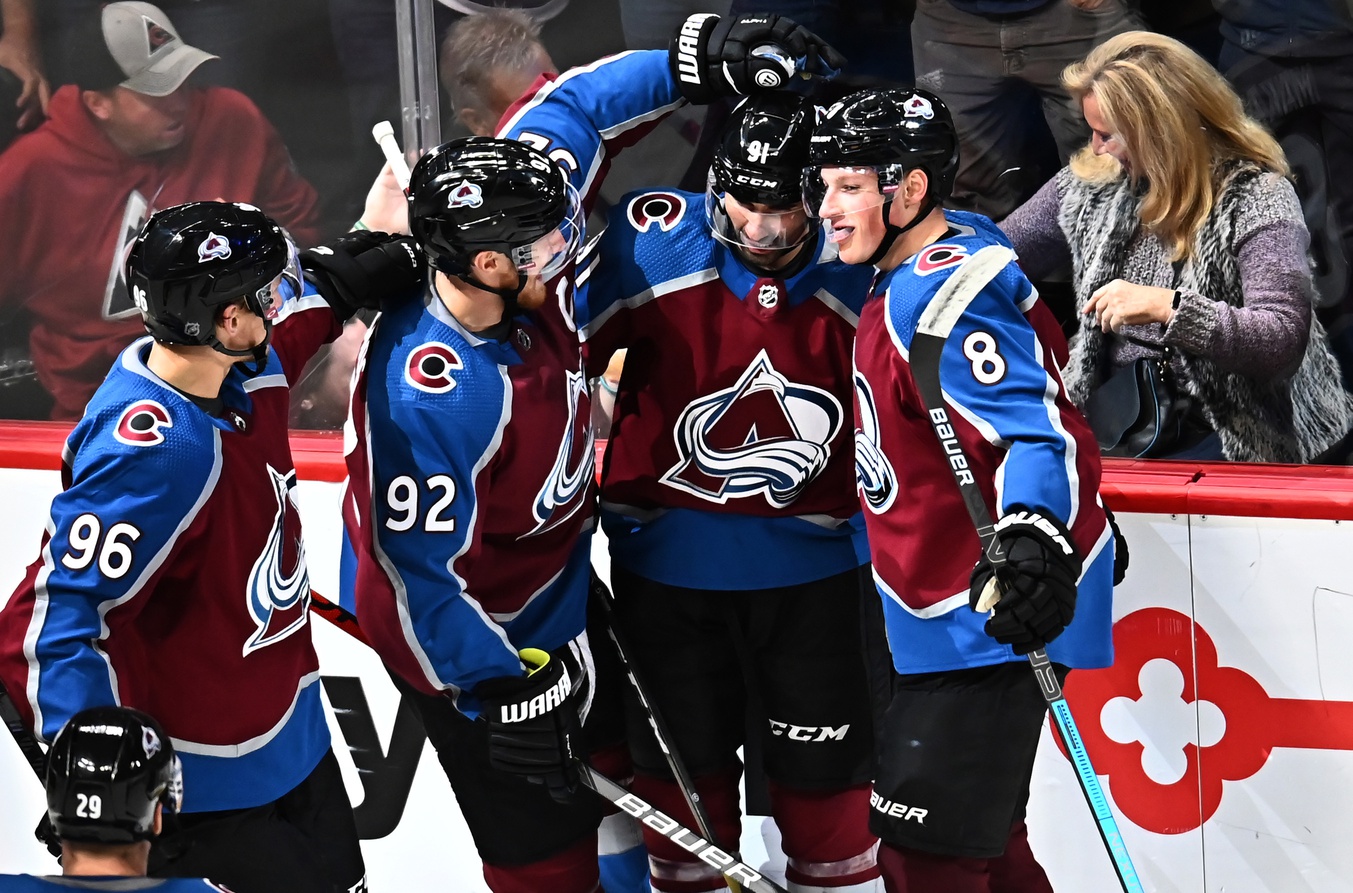 The Avalanche have spent the better part of the past two seasons relying on their big three. The top line of 2019 All-Stars Nathan MacKinnon, Mikko Rantanen, and Gabriel Landeskog was formed shortly after the infamous Matt Duchene saga came to an end in Denver after a three-team trade with the Ottawa Senators and Nashville Predators almost two years ago.
The three have been the driving force behind Colorado's consecutive playoff berths, and they played a large part in reaching Game 7 of the second round against the San Jose Sharks last May.
But despite their dominance, the Avs have spent these past two seasons struggling to find consistent secondary scoring. Centers Carl Soderberg and Alexander Kerfoot put together a couple of solid seasons, but beyond their production, and that of forward J.T. Compher, the secondary scoring has been near non-existent.
Avs GM Joe Sakic and coach Jared Bednar flirted with the idea of breaking up the top line. But when push came to shove, the three remained together despite all the talks surrounding Colorado's lack of secondary scoring. Sakic muted the outside noise and found another way to solidify his depth.
The solution? A couple of trades, some free agent signings, and a heck of a successful offseason.
Newcomers Nazem Kadri, Joonas Donskoi, Andre Burakovsky, and Pierre-Edouard Bellemare have taken Colorado by storm through its first five games of the 2019-20 season. They have provided the Avs with scoring, faceoff dominance, leadership, and more.
Goal Scoring
Through five games, the Avalanche have seen their top line continue to score at a torrid pace. MacKinnon Landeskog and Rantanen have each scored multiple goals this season, with Rantanen (four) leading the team. The Avs have four other players that have found the back of the net on more than one occasion. Those four?
Kadri, Donskoi, Burakovsky, and Bellemare.
In fact, the only other forwards to score this season are Compher, Matt Nieto, and Tyson Jost, scoring one goal each. Colorado's four big offseason acquisitions, three of which are paired together on the second line, all seem like early-season home runs for Sakic.
Faceoff Domination
By trading Soderberg and Kerfoot and acquiring Kadri and Bellemare, the Avs solidified its four centermen. Just as he was in Toronto, Kadri has become Colorado's faceoff specialist. The native of London, Ont., has taken a team-leading 85 draws, winning a whopping 63.5% of his draws (54-31). Kadri has been used all over the ice by Bednar, taking 39 draws in the offensive zone and 29 in the defensive zone.
Kadri has solidified Colorado's second-line center role despite starting the season slow offensively. He didn't score his first goal until the third period of Saturday's contest against the Arizona Coyotes. But on Monday, Kadri exploded for one goal and two assists in the first period of a 6-3 route of the Washington Capitals to bring his season total to four points in five games.
Donskoi has given the Avalanche a trusted winger that can play in a top- or bottom-six role. He recorded two goals on opening night and plays on the power play and penalty kill. Donskoi has three points in five games.
Burakovsky Has been somewhat of a revelation offensively. He was never truly given a fair shake with the Capitals, but Bednar has given him every opportunity to flex his offensive muscles in the early going.
And Burakovksy has responded.
The Swede has scored two goals, both game-winners, and three assists for five points in five games. Burakovsky spent some time on the third line before being paired with Donskoi and Kadri on what has become Colorado's consistent second line trio.
Bellemare entered the season with 29 goals in 385 games. He already has two in five games with Colorado. He plays on the Avs' hard-working fourth line with Matt Calvert and another newcomer, Valeri Nichushkin, while also playing on Colorado's top penalty-killing unit.
The Avalanche are the last remaining undefeated team heading into Wednesday's contest against the Pittsburgh Penguins at PPG Paints Arena. And a large reason behind their perfect start is Sakic's patience in building scoring depth while giving the Avs' big three a chance to continue to play together for the third straight season.
The Avalanche and Penguins will drop the puck at 5 p.m. MT.