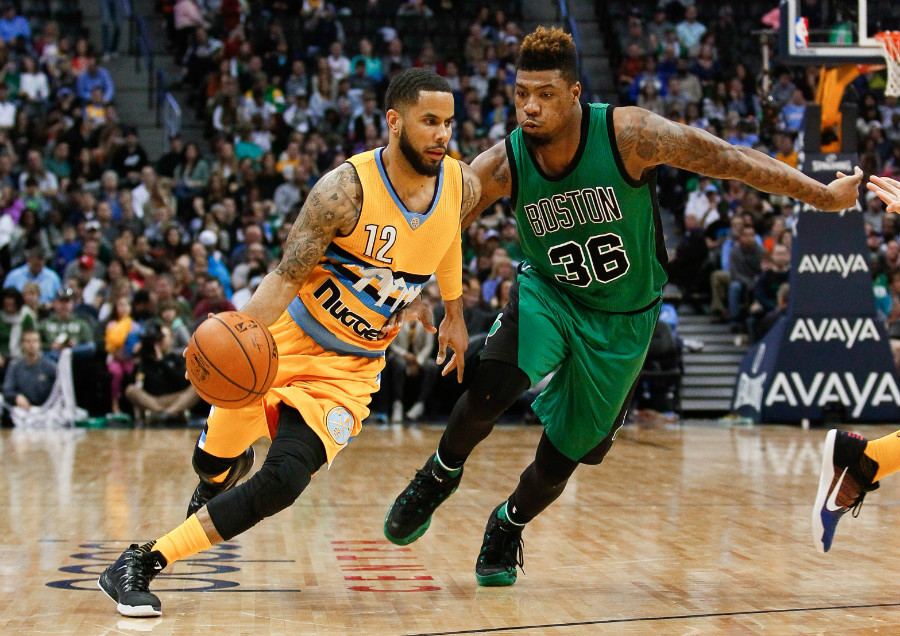 With the Denver Nuggets offseason is in full effect, and the front office has now set out to dissect the upcoming NBA Draft and the vast amount of players that are set to hit the market as free agents this year.
And as the Nuggets go, so do all of us here at Mile High Sports.
So over the next month we will be going position-by-position and breaking down the top five draft choices and potential free agents and their fit in Denver.
Today we break down the Denver Nuggets' own free agents. Lots of questions surround the current core and, with the new TV money set to flood the NBA and skyrocket the cap, what decisions the current role players will make. The Nuggets have two players that will be unrestricted free agents, one player option, two non-guaranteed contracts and two team options this upcoming offseason.
Here's how they break down:
Age: 28     Size: 6-foot-0, 183 pounds
Career Stats: 9.8 points; 4 assists; 1.8 rebounds per game
Percentages: 40.4% from the field; 37.4% from three-point; 86.7% from the free throw line
The Nuggets obtained D.J. Augustin when they sent Randy Foye to the Thunder at the trade deadline. He immediately brought a trait that was sorely missed: shot making. He came in as the backup point guard and it was immediately obvious how well he fit next to Mudiay.
The ability of Augustin to make tough shots forced defenses to stay tight on the perimeter, and it opened up the lane for Mudiay. Augustin also brought a savvy veteran presence to the team when times got rough. Augustin single-handily won at least four games for the Nuggets, all coming after the trade deadline.
He struggled all year defensively, sporting a defensive rating of 111, his career worst. He did play some of his best basketball offensively, though, as he had an effective field goal percentage of 54.1 with the Nuggets this year, highest of his career. He also shot 41.1 percent from three-point range, which is the second highest mark of his career.
With a lot of teams looking for a solid backup point guard Augustin may be getting more calls then he expects this offseason. He has said that he wants to stay in Denver, but with the cap exploding, the money elsewhere may be hard to turn down.