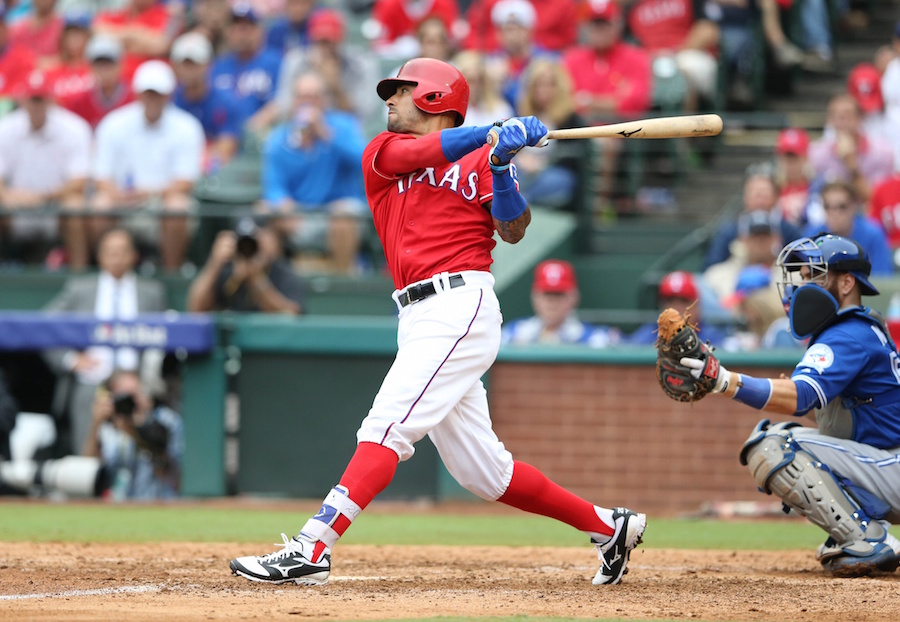 The Colorado Rockies have made their first major signing of the offseason, bringing in two-time All-Star Ian Desmond.
Sources: Ian Desmond to #Rockies.

— Ken Rosenthal (@Ken_Rosenthal) December 7, 2016
It is a 5-yr, $70m deal for Desmond #Rockies

— Joel Sherman (@Joelsherman1) December 7, 2016
Desmond, 31, spent seven years with the Washington Nationals before playing with the Texas Rangers last season. He has played the majority of his career at shortstop before moving to outfield last season.
Ken Rosenthal, though, says the Rockies may have different plans.
Source: Desmond with #Rockies is multi-year. Likely will play 1B and also OF. Rox forfeit No. 11 pick in draft, first unprotected selection.

— Ken Rosenthal (@Ken_Rosenthal) December 7, 2016
Last year, Desmond hit .285, while knocking in 22 homers and 86 RBIs, earning him an All-Star appearance. Adding him to this already explosive Rockies lineup will make Colorado all the more dangerous.
Moving him to first makes sense, as the Rockies have an opening there and have made it clear they're willing to spend big bucks to fill it, but it's not the only option. As USA Today's Bob Nightengale points out, there's the chance Desmond remains in the outfield, which opens up a possible Charlie Blackmon trade.
The #Rockies signing of Ian Desmond could pave way for #Stlcards to trade for Rockies OF Charlie Blackmon

— Bob Nightengale (@BNightengale) December 7, 2016
The Rockies still have plenty of holes to fill, so expect more action in the coming hours, days and weeks.