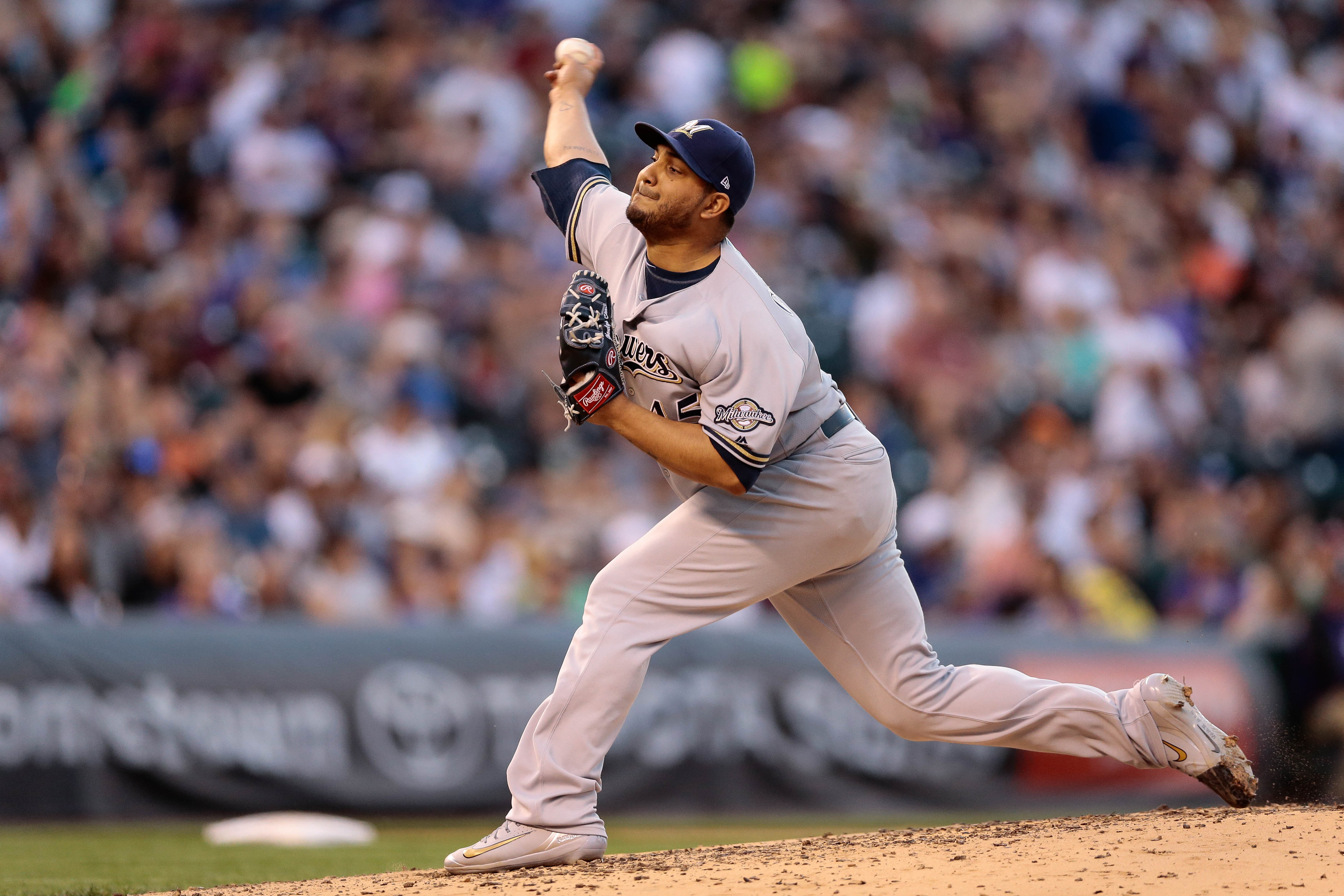 The Milwaukee Brewers beat up on Colorado starter German Marquez and Colorado could not solve Brewers starter Jhoulys Chacin as the Brewers take game one of a four game set against Colorado 5-2.
The offensive fireworks started early for Milwaukee, who got on the board on the very first pitch when Lorenzo Cain belted a German Marquez fastball over the centerfield wall.
Marquez struggled in the first inning, allowing two walks and a double to go with the lead-off home run. Marquez threw 41 pitches just in the initial two innings, allowing three walks in those innings. The Brewers left seven men on base through three innings — never capitalizing on early opportunities at blowing the game wide-open.
Facing a 1-1 count in the second inning, Trevor Story unloaded on a flat slider thrown by Chacin — sending it 414 feet to left field to tie the game at one on the solo home run.
Story's home run was his eighth of the year, tying Nolan Arenado for second on the team behind Charlie Blackmon's 11 — however Story did add to his team lead in RBI with his 24th on the season.
But it wasn't long before Milwaukee jumped back out in front. Manny Pina hit a sac-fly in the top of the third inning to give Milwaukee a 2-1 lead, a lead that would stay solidified until the fifth inning when it all fell apart for Marquez.
After living on the edge for multiple innings, Marquez allowed a lead-off single to Travis Shaw to start the fifth inning, then a double to Jesus Aguilar before Hernan Perez singled them both in. An RBI-single from Cain to make it 5-1 would chase Marquez off the mound — who finished his day pitching 4.2 innings, allowing 12 hits, five runs (all earned,) three walks and three strikeouts. Marquez threw 94 pitches.
Looking to get back into the game, Ian Desmond hit a lead-off triple to start the sixth inning and then would score on an E6 throwing error as he slid into third. It would be a desperately needed hit for Desmond, who came into the game batting .156 in his last eight games.
Chacin put in a quality effort against his former team and would depart the game pitching 5.1 inning, four hits, two runs (both earned,) two walks and five strikeouts on 74 pitches.
Brewers manager Craig Counsell pulled Chacin in the sixth inning — potentially a hair premature as Chacin only threw 74 pitches — and the Rockies had an opportunity to take advantage. A lead-off walk by Nolan Arenado chased Chacin out of the game in favor of Boone Logan. David Dahl singled — quickly removing Logan from the game for relief pitcher Matt Albers, who walked Story loading the bases.
That set the stage for Colorado's best opportunity to score and it ended in a thud. A 1-out, bases loaded situation for Gerardo Parra was a golden opportunity to crawl back into the game, however Parra grounded into a 5-2-3 inning ending double play to kill the threat.
The Rockies received a strong outing from the bullpen, including two hitless innings from Harrison Musgrave, a hitless inning from Bryan Shaw that included two strike outs, and a 1-2-3 inning from Jake McGee.
However the Colorado offense could not solve the Brewers bullpen as the Rockies finished with one base runner in the final three innings before the Brewers shut the door in the ninth to win 5-2.
What's Next:
The Rockies will continue their four game set with the Brewers as Chad Bettis (4-1) takes the mound for Colorado opposite of Chase Anderson (3-3) first pitch 6:40 MST.