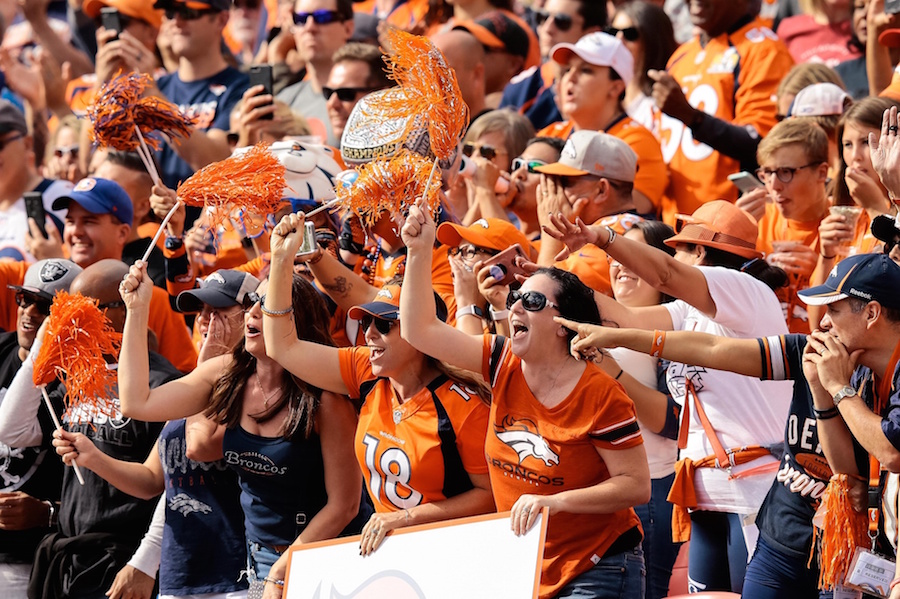 The Denver Broncos 2018 preseason schedule has been released and a familiar face will visit the Broncos in week one.
The Broncos will play host to the Minnesota Vikings and new franchise quarterback Kirk Cousins in week one, to be played between August 9th and 12th.
Denver will play host to the Chicago Bears in week two, visit the Washington Redskins in week three and finish against the Arizona Cardinals in the desert in the final week of preseason.
Week 1 – Minnesota Vikings
For just the second time in the last 22 years, the Broncos will begin the preseason at home when they host the Minnesota Vikings in Week 1 (Aug. 9-12). This will mark the 13th all-time meeting between the two teams in the preseason (Minnesota leads the series 7-5) and the first since 2010.
The Broncos and Vikings played five times in the preseason during a six-year span from 1982-87 and also squared off for three consecutive years from 1967-69 when Denver (AFL) and Minnesota (NFL) played in different leagues.
Week 2 – Chicago Bears
Denver will stay at home in Week 2 (Aug. 16-19) to host the Chicago Bears. This will mark the third consecutive year the Broncos and Bears have played in the preseason with Denver owning a 7-3 all-time advantage in the 10 previous preseason meetings.
Week 3 – Washington Redskins
The Broncos' first road game of the preseason will take place in Week 3 when they travel to Landover, Md., to face the Washington Redskins at FedEx Field (Aug. 23-26). Denver has played Washington just six previous times in the preseason (most recently in 2004) with the Redskins winning five of those games.
Week 4 – Arizona Cardinals
Denver will wrap up preseason play on the road against the Arizona Cardinals on Thursday, Aug. 30, at University of Phoenix Stadium. This will mark the 12th time in the last 14 years—and the 18th time overall—the Broncos and Cardinals have squared off in their preseason finales.
The Broncos, who beat the Cardinals 30-2 in 2017, are 17-9 all-time against Arizona in the preseason. Since Denver is scheduled to play at Arizona in the regular season, this will represent just the ninth time the franchise will play in a visiting stadium twice in the same year.
Denver owns a 141-120 (.540) all-time record in the preseason and has registered at least a .500 record in the preseason during 20 of the last 22 years. In 2017, Denver finished with a perfect 4-0 preseason record.
Exact dates and times for Denver's preseason schedule will be announced later this month in coordination with the NFL's release of the Broncos' complete 2018 regular-season schedule.