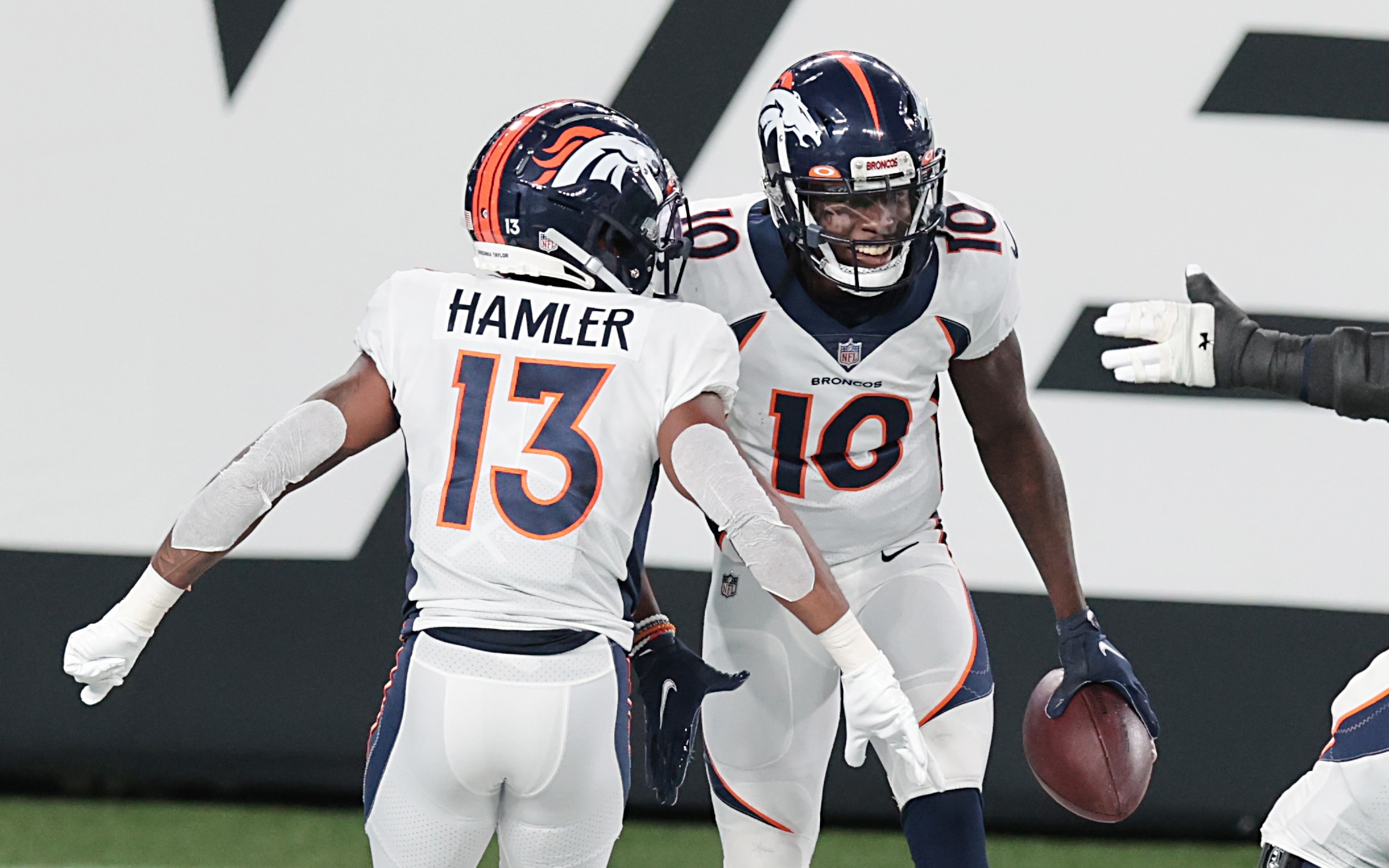 The Broncos 2020 rookie class had a rough 2020 season, but they still seemed like a solid rookie class with Jeudy and Hamler flashing high-end upside, Ojemudia starting most of the season at cornerback, and Albert Okwuegbunam, Netane Muti, Tyrie Cleveland and Essang Bassey all had moments.
However, Pro Football Focus is much lower on Denver's rookie class. In fact they think it was the worst of any team in the NFL in the 2020 season.
"There was not a single rookie in the Broncos' 2020 class to generate value above expectation," PFF analyst Anthony Treash wrote in the article. "Their first four selections — wide receiver Jerry Jeudy (No. 15 overall), wide receiver K.J. Hamler (No. 46 overall), cornerback Michael Ojemudia (No. 77 overall) and center Lloyd Cushenberry III (No. 83 overall) — all played over 500 snaps, and all four failed to crack the 25th percentile at their respective position in PFF grade."
Some of that though has to do with players getting off to slow starts that sandbagged their overall production and improving down the stretch. Cushenberry for example, was the worst starting center in the league midway through the season per PFF's grades, but then played some of his best football in the final five weeks of the season.
Meanwhile, you could argue Jeudy and Ojemudia were victims of circumstance. For much of the season, Ojemudia was forced into a larger role with more difficult matchups due to injury. As for Jeudy, no other receiver in the league had a lower rate of targets deemed to be 'catchable'.
Despite that though, there were still major flaws with Jeudy's game as a rookie, primarily his drops.
"Jeudy's drop problems did him no favors," Treash wrote. "His 17.6% drop rate for the season was the second-worst in the NFL behind his teammate and fellow rookie Hamler at 17.9%. Jeudy did show off the route-running chops we saw from him at Alabama — the skill set that made him a first-round pick to begin with. Moral of the story: Jeudy had a bad rookie campaign but is still a prime breakout candidate for 2021."