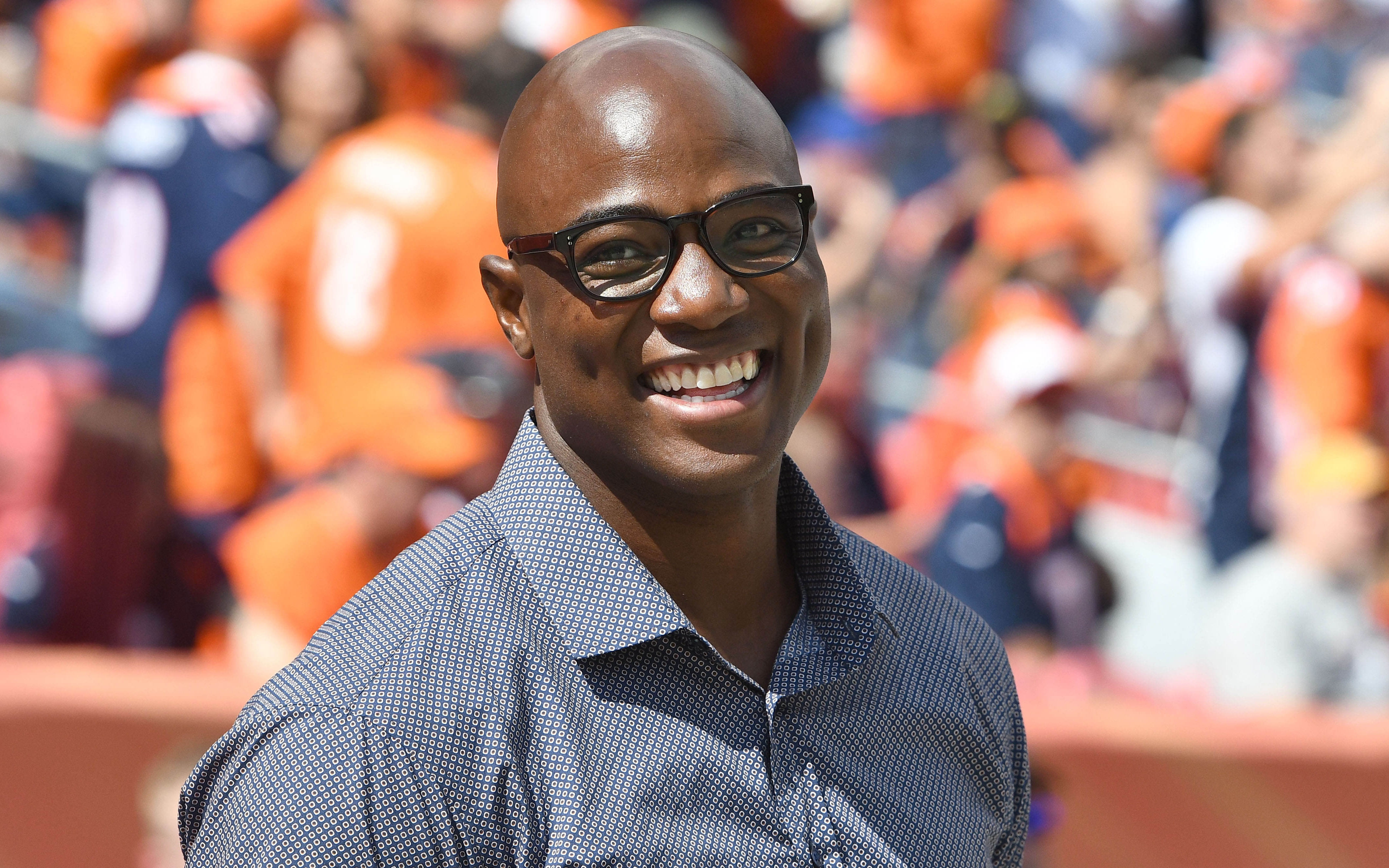 For the Denver Broncos defense, the "No Fly Zone" gets all the notoriety, but that leaves out the phenomenal pass rush which was dominated opposing offensive lines.
Especially in that Super Bowl-winning 2015 season, when the Broncos led the NFL with 52.0 sacks as a team.
That year, Von Miller's 11.0 sacks led the defense, and right behind him was the ageless wonder, DeMarcus Ware, with 7.5 sacks. And Ware got all those sacks in only 11 games played due to an injured back that season, opening up chances for Shaquil Barrett (5.5 sacks) and Shane Ray (4.0 sacks) that year.
Ware was able to bounce back from his injury that season and rack up 3.5 sacks in the playoffs as the Broncos won Super Bowl 50, in large part, thanks to that unstoppable pass rush.
Now, the Denver Broncos want the retired Ware back, this time, to coach their pass-rushers. That, according to Mike Klis:
Broncos reach out to DeMarcus Ware for part-time coaching role https://t.co/YdkQ09Y6kw via @9NEWS #9sports

— Mike Klis (@MikeKlis) May 12, 2018
And here's the thing about this 2018 version of the Broncos; while the 2015 team may have had the best pass rush in the history of the orange and blue, 2018 may actually be even more loaded. There's still Miller, in his prime, Barrett has improved, Shane Ray has a lot to prove this year, and Denver added Bradley Chubb at No. 5 overall in the draft. Oh, and there's still a DeMarcus on the team, DeMarcus Walker, that is.
Which is exactly where Ware comes in.
Before he played in Denver, Ware was an idol of Miller — arguably the greatest defensive player in Broncos history — and when the two shared the field together, Ware continued to teach the younger Miller.
"I think it's past the figuring out point," Ware said before the 2016 season via DenverBroncos.com. "I think you just tell him point-blank how things should be, and we talk all the time about everything. I think some things don't need to be figured out [on your own]. Really nothing does. If you know it, you tell the guys, and it's all about them listening or not."
Even during his playing days, Ware was quick to teach his younger teammates exactly what they needed to do. And, since leaving the playing field, Ware's continued his teaching ways, utilizing hand-to-hand combat techniques to shed would-be blockers on his way to the quarterback.
"Working with Demarcus Ware is like that dream you'd never expect to happen."

7-Time All-Pro @DeMarcusWare has pass rush in his DNA. pic.twitter.com/1rXbxs5rik

— The Opening (@TheOpening) May 3, 2018
10 days ago, Ware was back in Dallas, where he spent the first nine years of his NFL career, giving the young bucks all the tricks of the trade. From how to win in hand-fighting, to the proper way to explode off the snap and even how to fake offensive linemen out.
From this video, shared by The Opening, Ware looks to be a natural-born teacher; why wouldn't the Broncos want him on their staff?
He knows Miller, Barrett and Ray, and he'll almost certainly, quickly earn the respect of Walker and Chubb, too. If the Broncos want to be the best pass rushing team in the NFL once again, bringing Ware onto be a part-time assistant coach would likely do wonders for the defense.
One thing to note: Head coach Vance Joseph has gone with an expanded coaching staff this season, increasing their numbers to 23 already, before adding Ware (if they do). That includes two defensive backs coaches, two coaches teaching the offensive line and so on.
So, Denver's delegation of tasks has already reached a new level, and adding Ware would mean a 24th coach on the roster. And while that's already a massive staff, getting Ware to join would only improve the defense's pass rush in the longterm.