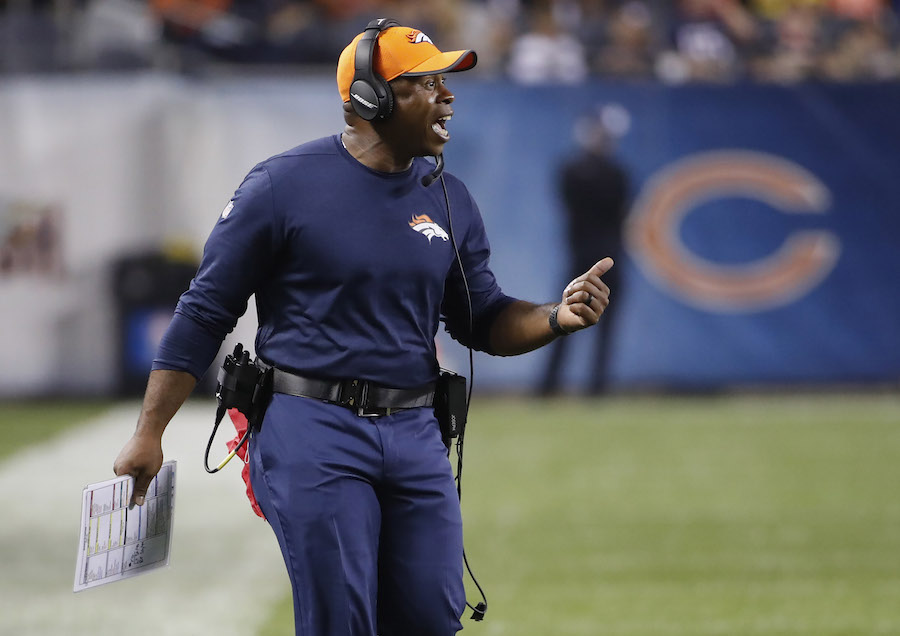 The Denver Broncos will conduct joint practices with the Chicago Bears on Wednesday, Aug. 15, and Thursday, Aug. 16, the team announced on Thursday.
The practices will leaded up to their preseason game on Saturday, Aug. 18, at Sports Authority Field at Mile High (7:05 p.m. MDT kickoff).
This will mark the fifth consecutive year the Broncos have conducted joint practices with another NFL team during the preseason (four of those times at its UCHealth Training Center headquarters) and the 10th time overall for the franchise.
Denver opened the 2017 preseason in Chicago with a 24-17 victory in Vance Joseph's first season as head coach.
Denver Broncos 2018 Preseason Schedule
Week 1: vs. Minnesota Vikings
Week 2: vs. Chicago Bears
Week 3: at Washington Redskins
Week 4: at Arizona Cardinals
Broncos' All-Time Preseason Joint Practices
| | | |
| --- | --- | --- |
| Year | Team | Location |
| 1996 | Carolina | Greeley, Colo. |
| 2003 | Houston | Houston |
| 2005 | Houston | Houston |
| 2007 | Dallas | Dallas |
| 2008 | Dallas | Englewood, Colo. |
| 2014 | Houston | Englewood, Colo. |
| 2015 | San Francisco | Englewood, Colo. |
| 2016 | San Francisco | Englewood, Colo. |
| 2017 | San Francisco | Santa Clara, Calif. |
| 2018 | Chicago | Englewood, Colo. |