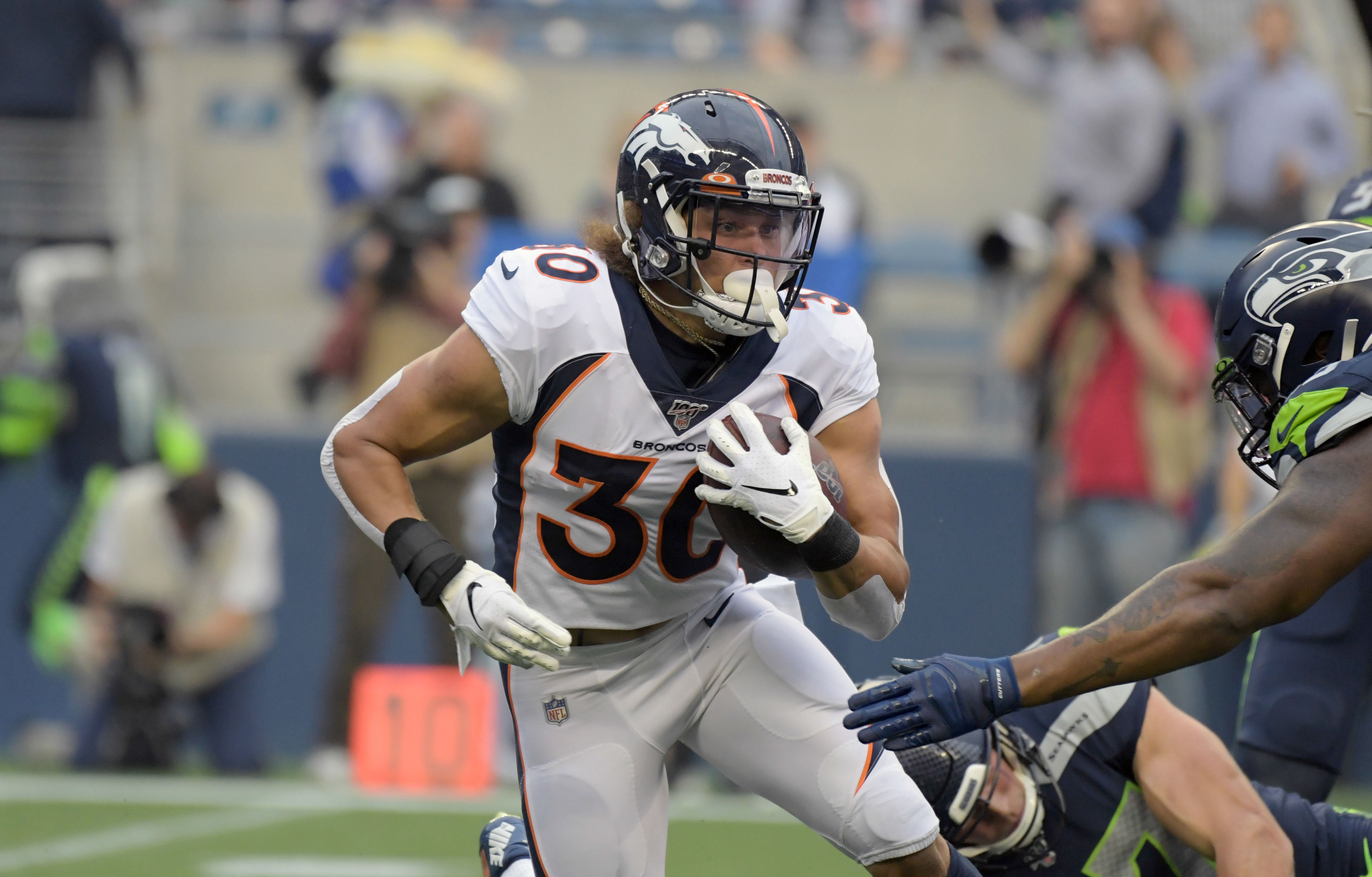 The Denver Broncos are doing everything in their power to return to glory as an offense.
They signed former Super Bowl MVP Joe Flacco at quarterback, signed Ja'Wuan James at tackle and hired young, rising mind Rich Scangarello as offensive coordinator.
Tonight, we get to see the new guys, as well as some of your old favorites Emmanuel Sanders and Phillip Lindsay in the new offense.
For Sanders, this is the first football action since he tore his Achilles tendon nine months ago. It's the wily, old veteran's "golden year," No. 10 for No. 10.
Young stallion Courtland Sutton may have surpassed Sanders in the explosiveness department, but the veteran will still be essential to Denver's desired success.
Possibly even more important is Lindsay's return to the fantastic form he put on display as only a rookie. Sanders' injury to his lower leg may be more crucial than Lindsay's wrist, but best believe it will come into play for the smallish running back.
At the very least, Lindsay's healing wrist will lead to defenders karate chopping him with more regularity, and at worst could mean more fumbles and/or dropped passes.
While the first-team offense played one drive in Denver's second preseason game, with any hope, tonight will give fans their first, true look at this new offense.
Considering his return from injury, what kind of work load will Lindsay receive this year?
Last season, some would argue (us) that Lindsay was underutilized. The rookie phenom averaged a mere 12.8 carries per game even though his yards per carry was a stellar 5.4. Lindsay was not only spelled too often by Royce Freeman, but at weird times too when Lindsay had the hot hand.
How will Scangarello's offense utilize the blazing speed of Lindsay? It seems certain a zone-blocking scheme will help him as Lindsay hits the hole as hard as any back in the NFL.
That, combined with a line which has the upper hand by moving in unison, could be deadly.
We're not going to know every way Scangarello's offense will use Lindsay, nor how often he'll carry the pigskin after tonight, but it would be great to see him get loose a few times.
For Sanders, getting his feet wet again is the goal for tonight. It may be his 10th season in the NFL, but he's learning a new offense too.
Of course, the main goal of tonight's game is for both stars to stay healthy and on track to being 100 percent.
Because when they are, they're both two is the most explosive playmakers in the league. And if Denver wants their offense to be feared again, Sanders and Lindsay will be key.