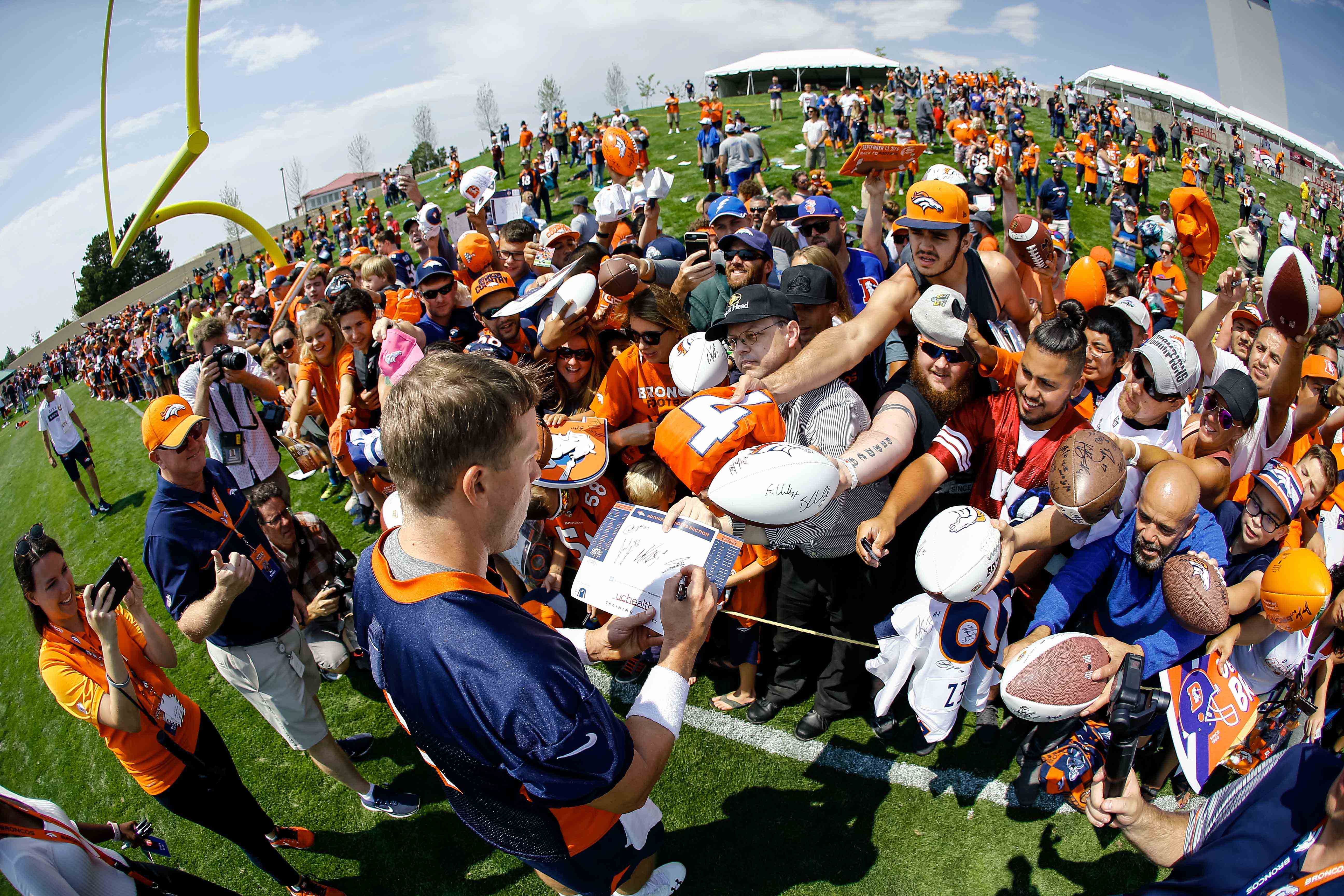 Did you miss anything when it comes to Denver Broncos coverage this week? The Broncos Blitz podcast has assembled a 'best-of' with interviews from many of your favorite Broncos.
Rod Smith candidly talks to Eric Goodman of Mile High Sports about life after football, his grandchildren and the dynamic between quarterbacks and wide receivers.
Jared Veldheer, who will be relied upon to protect Case Keenum's right side also dishes on finally seeing the field healthy and if so — could be a major steal for the Broncos and finally their solution at right tackle. Derek Wolfe speaks about training camp and finally hitting the field. He's as healthy as he ever was and paired with other strong talents up front, could be a special year for the Broncos defensive line.
Lastly, Demaryius Thomas speaks about expectations for 2018 and how much more improved the offense is under Case Keenum. It's all in the latest edition of the Broncos Blitz podcast hosted by Ronnie Kohrt, a special best-of edition!
Click here to listen to the full Broncos Blitz podcast with Ronnie Kohrt.
You can follow Ronnie Kohrt on Twitter for more news regarding the Broncos by clicking here and catch up on latest conversations about the Broncos, including what he had to say about Todd Davis and his effect on the defense this year, or listen to the podcast below.
Click here to listen to past episodes of the Broncos Blitz podcast and access the Broncos Blitz archived vault.