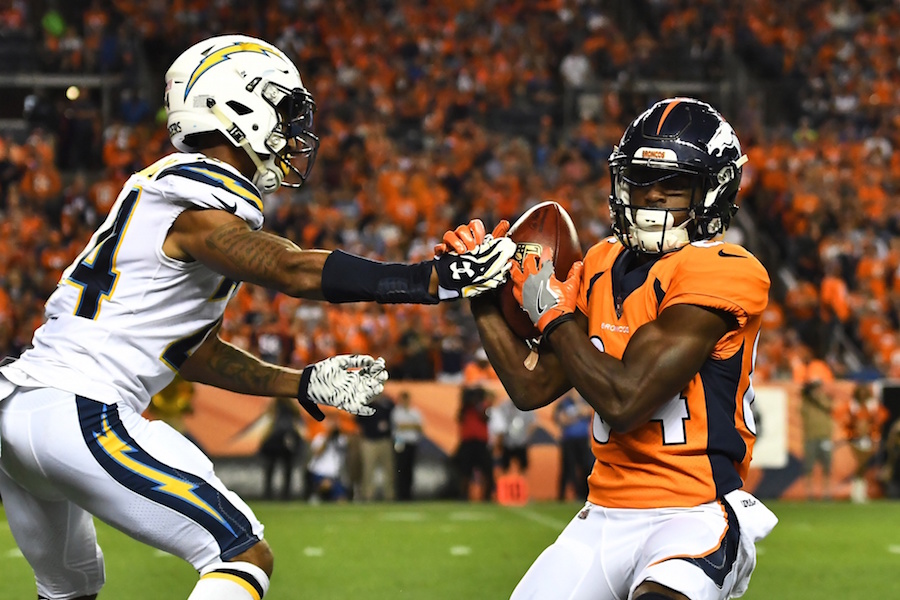 Isaiah McKenzie is out to prove that 2017 was not truly who he is and to make 2018 his "redemption year."
McKenzie was benched after the Denver Broncos' Week 13 loss to the Miami Dolphins after fumbling for the sixth time in 2017. Pegged as the main returner as a rookie, the fifth-round pick out of Georgia flashed speed and agility when the ball was in his hands.
One of the big focuses in his offseason is the mental game, and in the latest edition of the Broncos Blitz podcast with host Ronnie Kohrt, McKenzie talked about his focus in the offseason, preparing himself more than ever before and how he's working to be mentally stronger in the new football year.
Click here to listen to the full interview with Isaiah McKenzie, including what he had to say about his workouts, his teammates returning to Denver and more, or listen to the podcast below.
Click here to listen to past episodes of the Broncos Blitz podcast and access the Broncos Blitz archived vault.