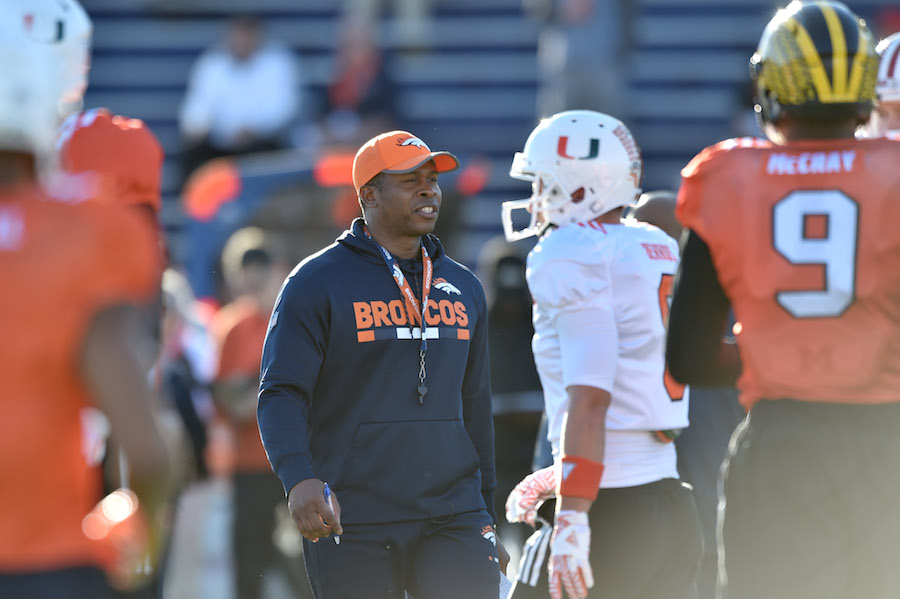 There are many pros to coaching the Senior Bowl, including face-to-face work with the future of the NFL and the ability to get a first-hand view of how they accept their teammates, instruction and more.
But while face-to-face time with these future pros definitely can get you attached to a player, that very well could be a con as well — falling in love with prospects that you get too close to. Because of this, the Broncos should drastically consider buyer beware with one of the arms head coach Vance Joseph and his staff coached this week, Wyoming quarterback Josh Allen.
Allen is a big-bodied, big-armed quarterback out of Wyoming who at first glance, "looks the part" of an NFL quarterback, but digging deeper reveals some rough spots on the high-profile prospect that should get the Broncos considering a second chance.
Broncos Blitz podcast host Ronnie K dives in to what makes Allen a good quarterback, or potentially the wrong pick for the Broncos.
Click here to listen to the Broncos Blitz podcast with Ronnie K, including what he had to say about Allen's strengths, weaknesses and intangibles, or listen to the podcast below.