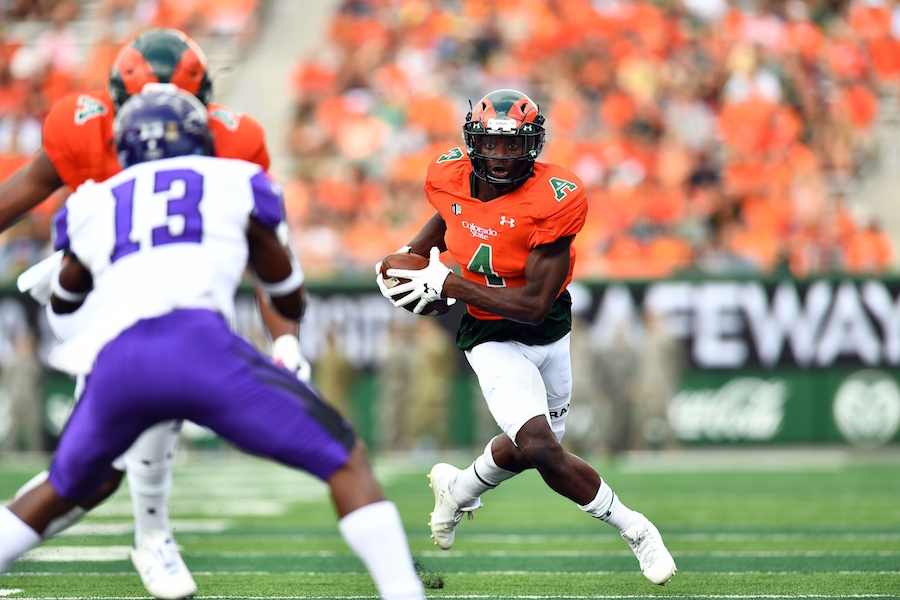 The Denver Broncos certainly have their sights set on a quarterback in the offseason — whether it be through the NFL Draft or free agency — but building pieces around that quarterback and improving the offense at the wide receiver position will be a high priority for John Elway and the Broncos' front office. A local name to Colorado will certainly be on their radar.
The 2018 NFL Draft will feature a plethora of strong pass catchers, including Alabama's Calvin Ridley, Southern Methodist's Courtland Sutton and Colorado State's Michael Gallup, just to name a few. Gallup, a consensus All-American, starred for the Rams and raised his draft stock with a strong performance at the 2018 Senior Bowl.
But free agency and possibly re-structuring players already on the roster will come first. Denver must decide what to do with high-paid veterans Demaryius Thomas and Emmanuel Sanders. Those moves will certainly shape who the Broncos chase in the draft.
Click here to listen to the full Broncos Blitz podcast with Ronnie K, including what he had to say about the top WRs in the draft, CSU product Michael Gallup and more, or listen to the podcast below.
Click here to listen to past episodes of the Broncos Blitz podcast and access the Broncos Blitz archived vault.