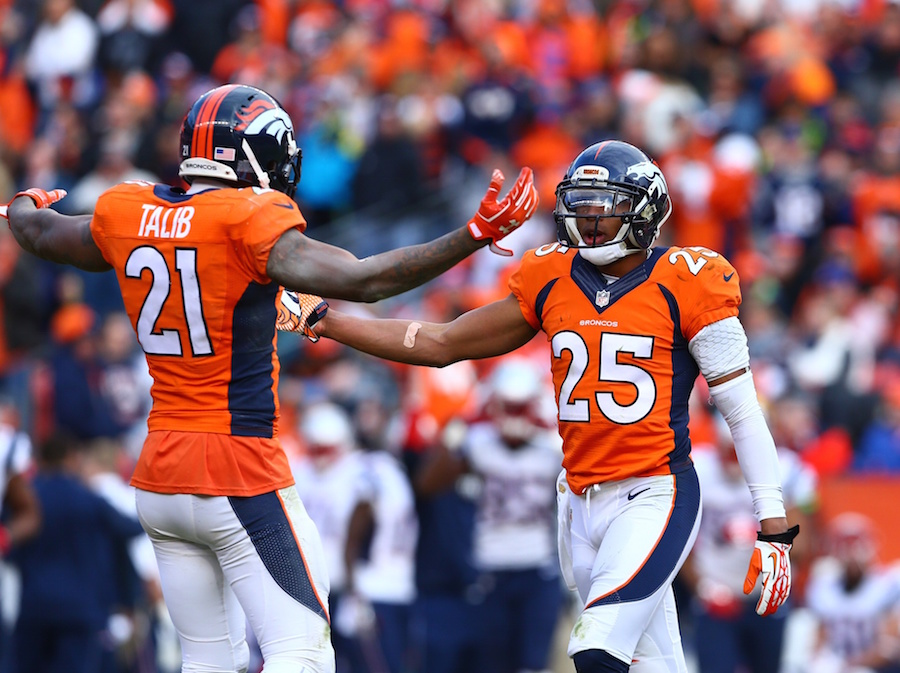 The Denver Broncos will certainly have options to replace Aqib Talib on the roster even before they dive into free agency and the NFL Draft, discussing their options is Broncos Blitz podcast host Ronnie K and Shawn Drotar on what Denver will do in life after Talib.
The Broncos lost a cornerback who was ranked as a 'high-quality' top-15 cornerback last year with a 86.2 rating, according to Pro Football Focus. Talib finishes his Broncos career with 11 interceptions, six of them being returned for touchdowns.
Chris Harris Jr. remains a top-flight cornerback that the Broncos will now look to squarely lock on with the opponents best pass-receiver. This means a promotion by default for Bradley Roby, who will have added pressure to produce as the second corner on the team.
But as the depth chart moves from second to third in line, a major drop-off occurs. How large is the drop-off? Can the Broncos withstand the production that the 'No Fly Zone' produced for years on end, without half of the 'No Fly Zone' pieces? All questions answered in the latest edition of the Broncos Blitz podcast.
Click here to listen to the full Broncos Blitz podcast with Ronnie K and Shawn Drotar, including what the guys had to say about the players who need to step up in production to replace Talib, how Bradley Roby fits into the equation, could Denver chase a cornerback in free-agency or the draft and more, or listen to the podcast below.
Click here to listen to past episodes of the Broncos Blitz podcast and access the Broncos Blitz archived vault.