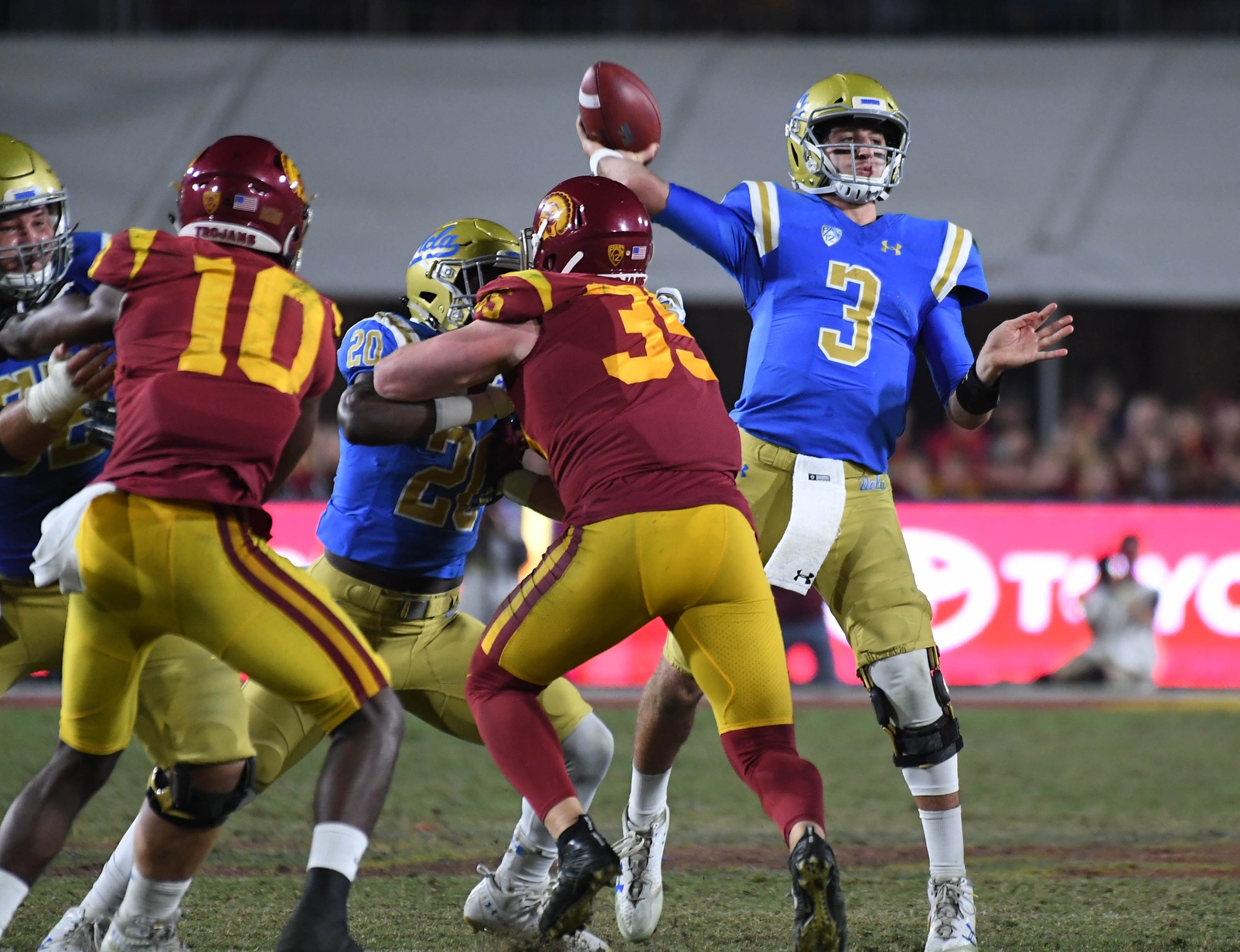 The Denver Broncos will be after a high-profile quarterback this off season. One of the highest profile quarterbacks to declare for the NFL Draft is Josh Rosen, the talented and accurate arm out of UCLA.
Rosen grew up in an athletic family; a highly ranked tennis player in his youth, Rosen reportedly had 90 mph heat with the fastball around high school, and transitioned to football, excelling on and off the field. A GPA that ranked above 4.0, Rosen earned All-American honors as a freshman in 2015. He also won PAC-12 Freshman Offensive Player of the Year in the same year.
At 6'4", 218, Rosen is touted as one of the highest-ranked quarterbacks by many, and likely, the first quarterback off the board. But as Walter Football's Charlie Campbell joins Ronnie K on the Broncos Blitz podcast, Campbell explains that Rosen doesn't come with every box checked. Could Rosen be available when Denver picks at five? Would Denver trade up for Rosen?
Click here to listen to the full Broncos Blitz podcast with Ronnie K, including what Ronnie K had to say about Rosen's mental abilities, comments on the NFL and more, or listen to the podcast below.
Click here to listen to past episodes of the Broncos Blitz podcast and access the Broncos Blitz archived vault.