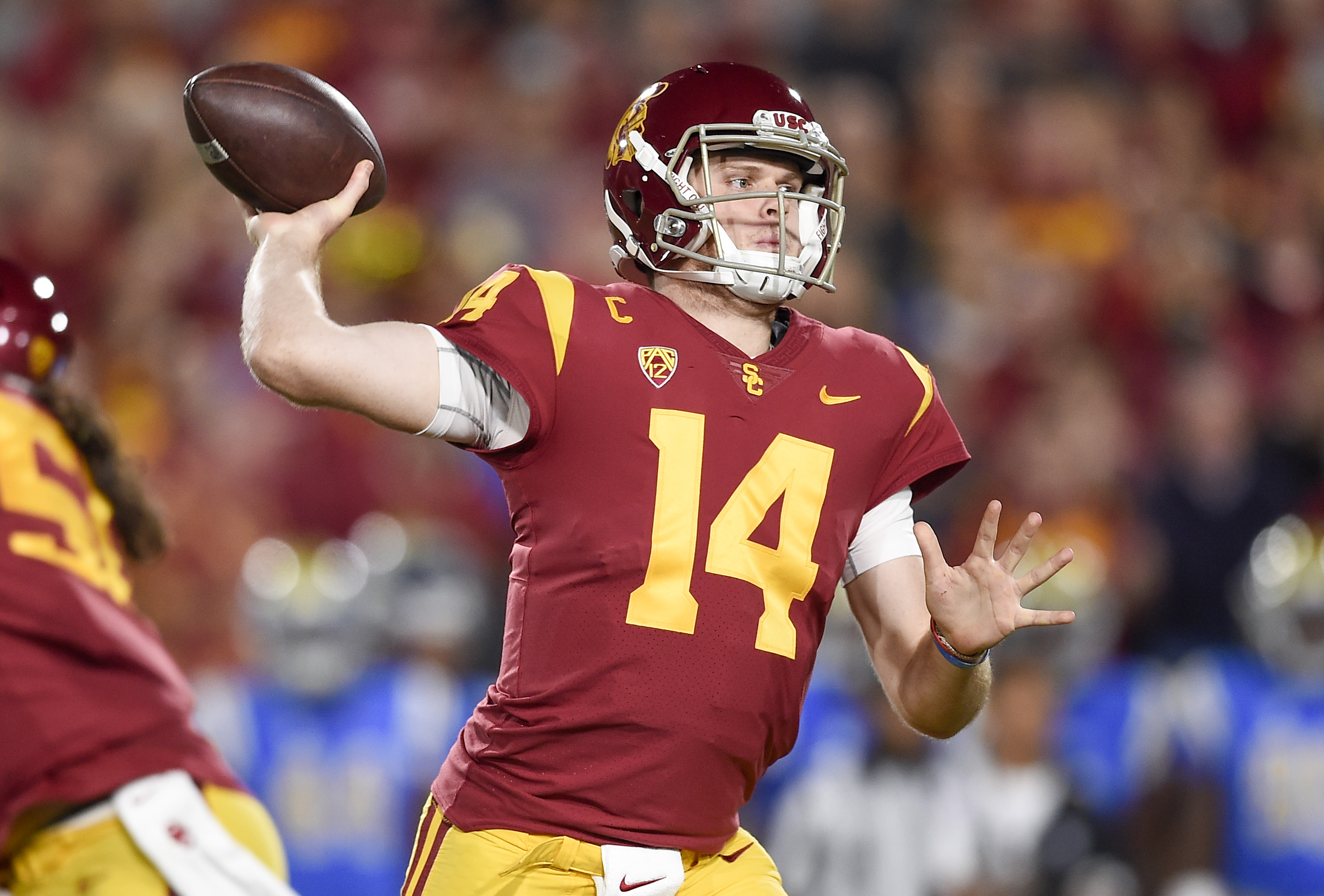 To draft Sam Darnold? Or to not draft Sam Darnold? That is the question.
It's a big question that will have the Denver Broncos pacing in their war room leading up to the 2018 NFL Draft.
Make no mistake, the 6-foot-4, 20-year-old redshirt sophomore is a highly coveted arm coming out of college, a natural thrower. Darnold is a prototypical quarterback who is expected to be taken within the first two picks in the draft. It's likely the Broncos, who currently hold the No. 5 pick, would have to move up in the draft to select the USC Trojan.
Darnold is a tantalizing prospect who could turn around the Broncos' fortunes, but he would also come at a steep trade price. Ronnie K in this edition of the Broncos Blitz podcast weighs the pros and cons of pursuing Darnold.
Click here to listen to the full Broncos Blitz podcast, including what Ronnie K had to say about Darnold's ability to lead a team, how he fits in Denver and more, or listen in the podcast below.
Click here to listen to past episodes of the Broncos Blitz podcast and access the Broncos Blitz archived vault.