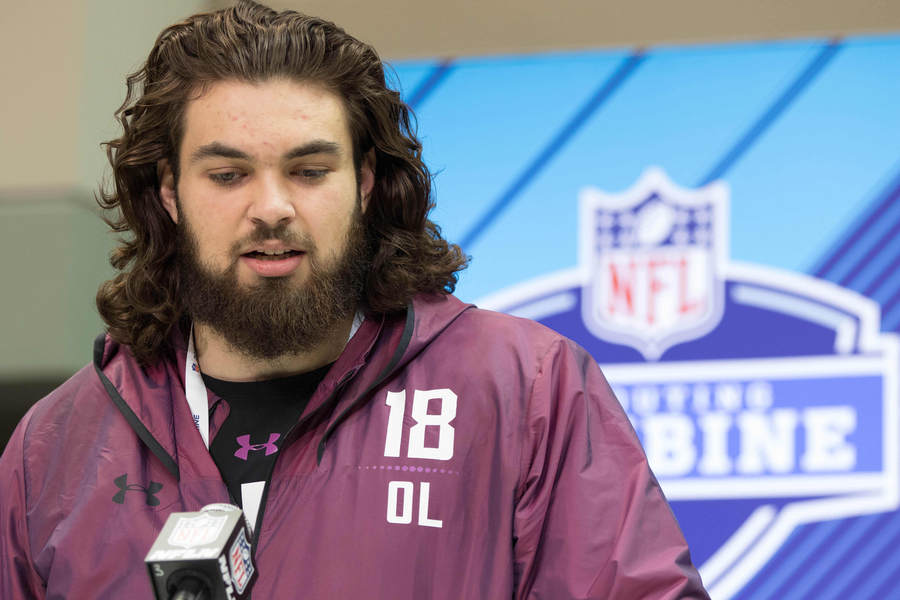 As the 2018 NFL Draft winds down, the Denver Broncos continued the trend of aggressively addressing positions of need. Heading into Day 3 of the draft, the Broncos had yet to add an offensive lineman to its 2018 class. That changed when the Broncos selected Arizona State guard/center Sam Jones with 183rd overall pick.
Jones will provided needed depth along the offensive line behind starters Matt Paradis and Ronald Leary.
Jones comes into the NFL as a three-year starter at ASU, spending most of his time at left guard. A Colorado native, Jones played his high school football at Thunder Ridge high school before suiting up for the Sun Devils.
Jones spent time in the offseason training in Denver with Matt McChesney of Six Zero Strength.
Former NFLer Matt McChesney trains Broncos C McGovern/Sam Jones: "I'm really, really proud of my boy. I find it incredible the Broncos, his hometown team, picks him. He works out w/Connor all the time. Sam grew up loving this team, dreaming of playing for this team.'' #9sports

— Mike Klis (@MikeKlis) April 28, 2018
Jones set the tempo for ASU's offensive line with gritty, high-motor play that earned the respect of teammates and NFL scouts alike. Jones' strengths definitely rest in his run blocking abilities, but can also hold his own in pass protection as well.
Jones might contribute to turning around a Broncos' offensive line, which has been the weakness of the team for the past few seasons. While Jones will need to surpass both Connor McGovern and Max Garcia on the depth chart, the pick brings needed depth and power to the Broncos' interior offensive line.
The Broncos have successfully address multiple areas of need in the draft, giving the team the depth to move on from offseason departure and areas of weakness. As the NFL Draft wraps up shortly, the Broncos have had a great weekend thus far.