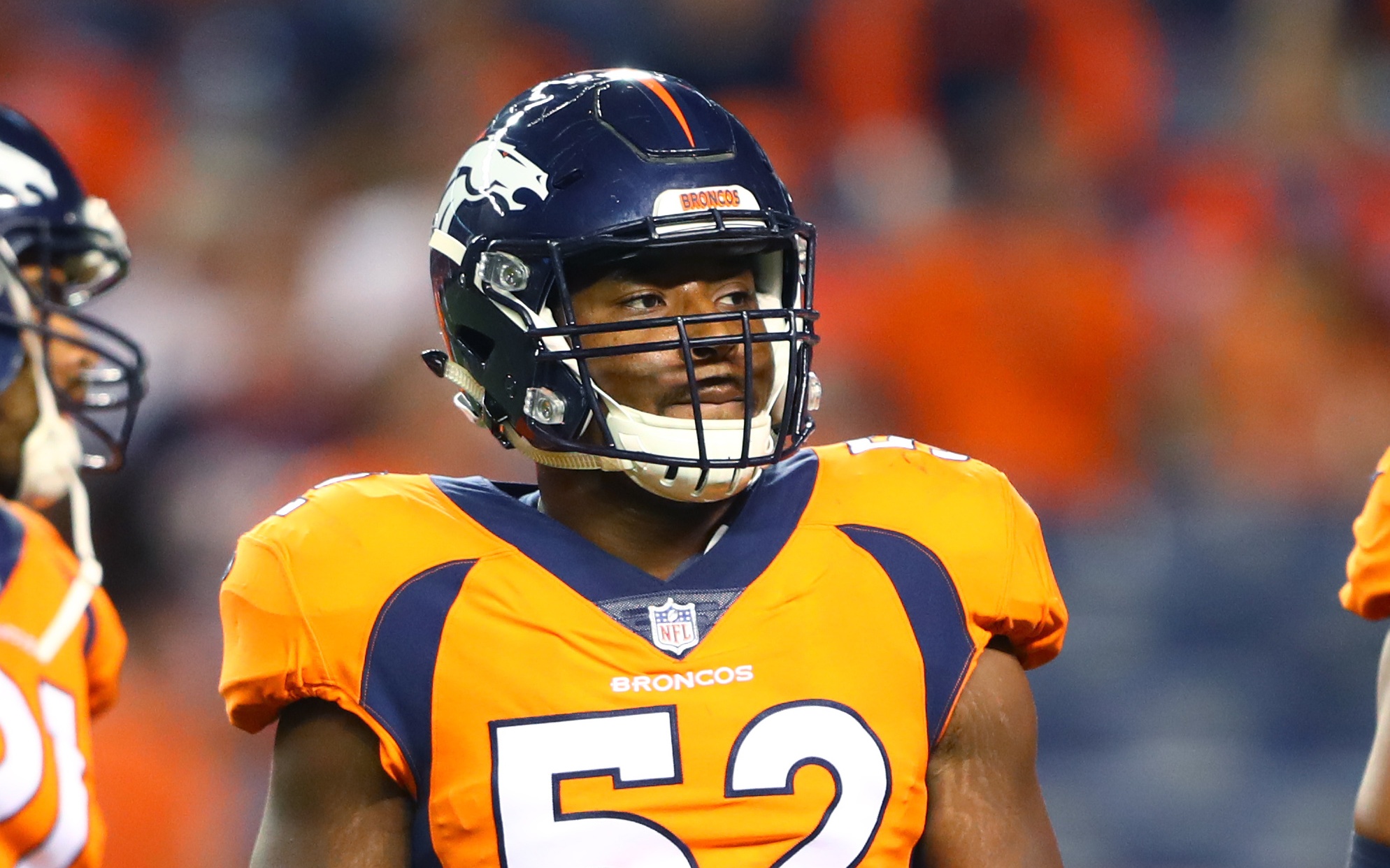 It may be Labor Day, but the Denver Broncos were busy working on their roster today.
Denver signed linebackers Corey Nelson — a former Broncos player from 2014-17 — Keishawn Bierria and cornerback Davontae Harris. The moves came after the Broncos placed rookie quarterback Drew Lock on the Injured Reserve, along with tragic tight end Jake Butt and running back Theo Riddick.
Nelson and Bierra were likely brought in due to the injury to Todd Davis, who hurt his calf the first day of training camp, and now seems unlikely to play in Week 1, Monday.
"Hopefully he fits in smoothly and quickly," Broncos head coach Vic Fangio said of Nelson. "I didn't watch him all the time out there, but I will when I watch the tape. He seemed to pick things up quickly and he's another guy that been in a camp so he's football-ready. He's just got to become Bronco-ready soon."
Bierra gives depth at that incredibly thin position of inside linebacker, too. Harris becomes the sixth cornerback on the roster, and his signing as well as the trade for  Duke Dawson from the Patriots may signal the lack of game readiness of Bryce Callahan. After surgically repairing his foot in the offseason, Callahan had that foot stepped on and took a week away from practice.
With Lock on the IR — due to that sprained thumb on his throwing hand from his fall in Game 3 of preseason — the Broncos also signed Brandon Allen as a backup quarterback. Allen was most recently in Los Angeles with the Rams and Fangio explained the signing on Monday.
"We just thought he comes from a similar system so hopefully his learning curve will be short," Fangio explained of Allen. "We liked his ability and thought he was a good fit for us."
"A lot of the concepts are very similar," Allen agreed in later interviews on Monday. "Terminology-wise, I just have to learn that which will be fine. As far as reads and things I think I'll be able to pick that up pretty quickly because of the similarities."
One more key player the Broncos signed Sunday was Diontae Spencer, a wide receiver who will be the team's
"He was a good returner," Fangio explained. "He's got a lot of experience doing it. He's quick, he's fast and he's a seasoned returner."
The Broncos recently finalized their 53-man roster, and with all these new signings, Denver is looking to quickly gel before their season kicks off on Monday Night Football against the hated Oakland Raiders.