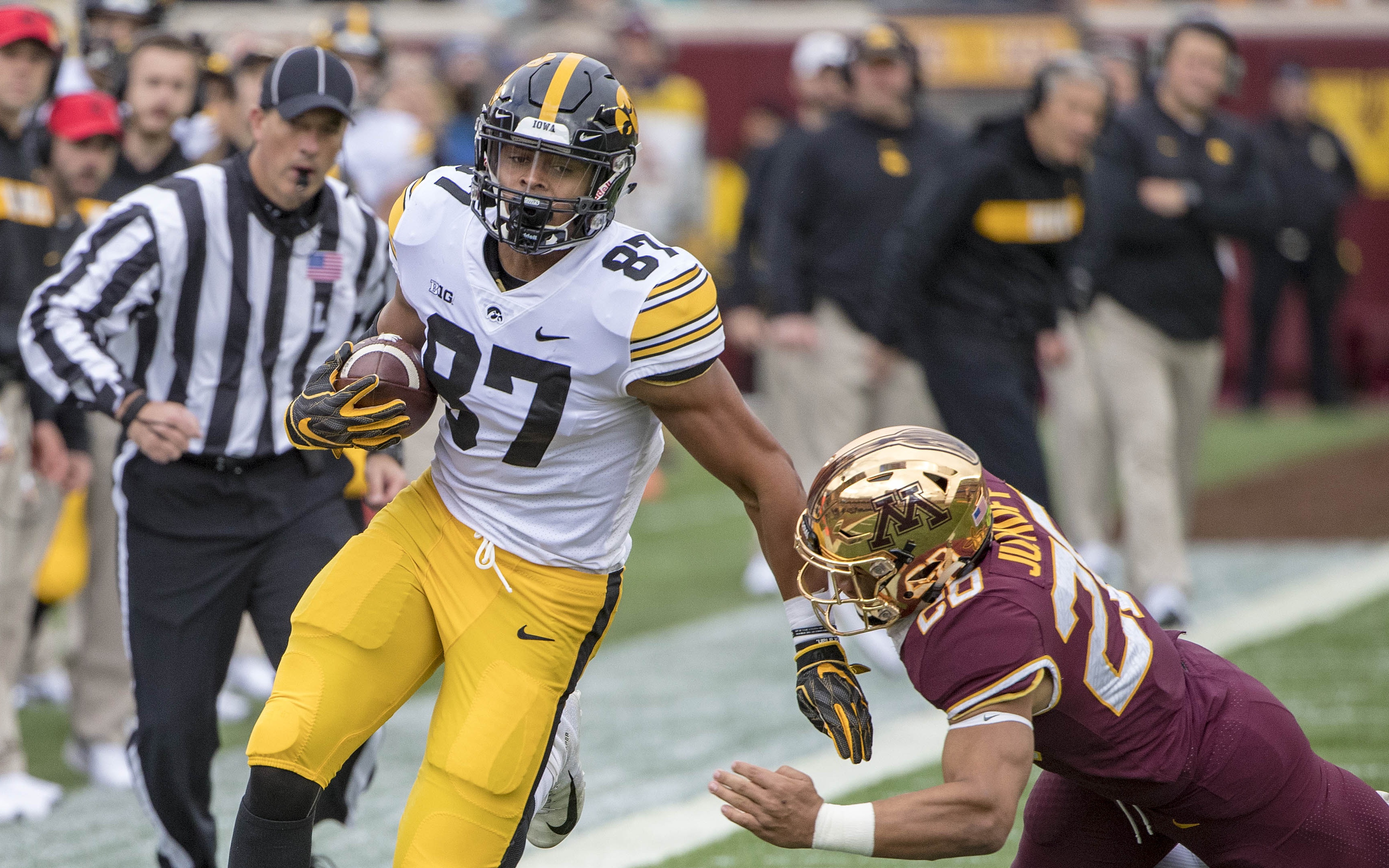 Hang on Broncos fans, this team is wild and beastly at times.
After being one of the worst teams in the NFL last year, earning the No. 10 overall pick, and then watching many talented players fall to them, Denver surprisingly traded back to No. 20 overall.
At 10, Denver could've taken Devin Bush — which they should have done, filling a glaring void in the middle of the defense — or even quarterbacks Dwayne Haskins or Drew Lock. But, they moved back.
And, they got good value in return, with the 52nd pick this year and a third-rounder from Pittsburgh in the 2020 draft.
However, instead of taking a cornerback or the aforementioned gun-slinger Lock, the Broncos broke with tradition and took a tight end in the first round for only the second time in team history.
The last tight end Denver took in the first round? Riley Odoms. Remember him? No? Here's a refresher.
He was the 5th overall pick in 1972, was named first-team All-Pro in 1974 and 1975 and was a four-time Pro Bowler. In fact, his 5,755 yards and 41 touchdowns are second in Broncos history to only the Hall of Famer, Sharpe.
If Noah Fant lives up to that lofty career, he'll turn out to be a great pick at No. 20. Good luck with that, kid.
There's a reason why tight ends don't normally go in the first round — only seven have gone in the last 10 years including tonight — it's because the position is one of the least important in today's game.
OK, OK, if your tight end is the one and only Ron Gronkowski, sure, he's worth a first-round pick. And maybe the Broncos think they got their "Gronk" in Fant, as John Elway told DenverBroncos.com, "We got a guy that's a legitimate tight end that can really catch the football downfield."
At 6'4" and 250 pounds, Fant has definite size and his 4.5 speed is stellar for a man that big. His red zone numbers are superb, too, with 18 touchdowns over the last two seasons.
But can the second-best tight end on Iowa's college team really transform Denver's beleaguered offense immediately? That's almost a taller task than living up to Odoms' career, played in an NFL which rarely utilized tight ends 50 years ago.
All in all, Fant looks like he could be a star in the making, but he has to translate that college success into the NFL immediately. That's what's asked of first-round picks.
Bush was graded higher by scouts (6.15-5.9) than Fant was and the linebacker is expected to become an immediate starter. Fant just has a chance to become a starter in the scouts' eyes, and his best comparison is Eric Ebron according to Lance Zierlien.
Maybe most importantly, the Broncos need a starting inside linebacker more desperately than they do a tight end, who will be the third or fourth option on many passing plays. Brandon Marshall is gone, leaving Todd Davis and Josey Jewell as the team's likely starting inside linebackers.
Adding Devin Bush would've given the Broncos an instant impact player and a linebacker Vic Fangio could've molded from Day 1. These Broncos are built defense-first, and their head coach is a defensive-minded guy. Denver already has the blueprint of how to win a Super Bowl, and it's not with a big, fast tight end but a strong, fast and deadly defense.
Denver could've drafted Lock, who may be a long shot as a star quarterback, but would've been worth the pick at No. 20. Or, the Broncos could have taken a cornerback, even after signing Bryce Callahan and Kareem Jackson this offseason. Jackson will play more free safety than corner this year, so Denver still needs another starting cornerback immediately, and they'll need one in the future, too.
And here's the other thing about tight ends: You can find them much later in the draft.
Shannon Sharpe? He's one of the greatest draft steals of all-time, going 192nd overall in the seventh round, in 1990.
Tight end may be one of the most difficult positions to play because they're a hybrid player. They're asked to block like a sixth lineman and asked to catch footballs like a wide receiver. And while Fant may be a dynamic pass-catcher, his blocking skills and grit leave a lot to be desired at this point.
His lack of blocking skill is basically the only downside to Fant's game, and it's not that he wasn't worth a first-round pick; Denver simply needed to go after a linebacker, interior lineman, cornerback or even quarterback in the first round instead of reaching for a tight end.