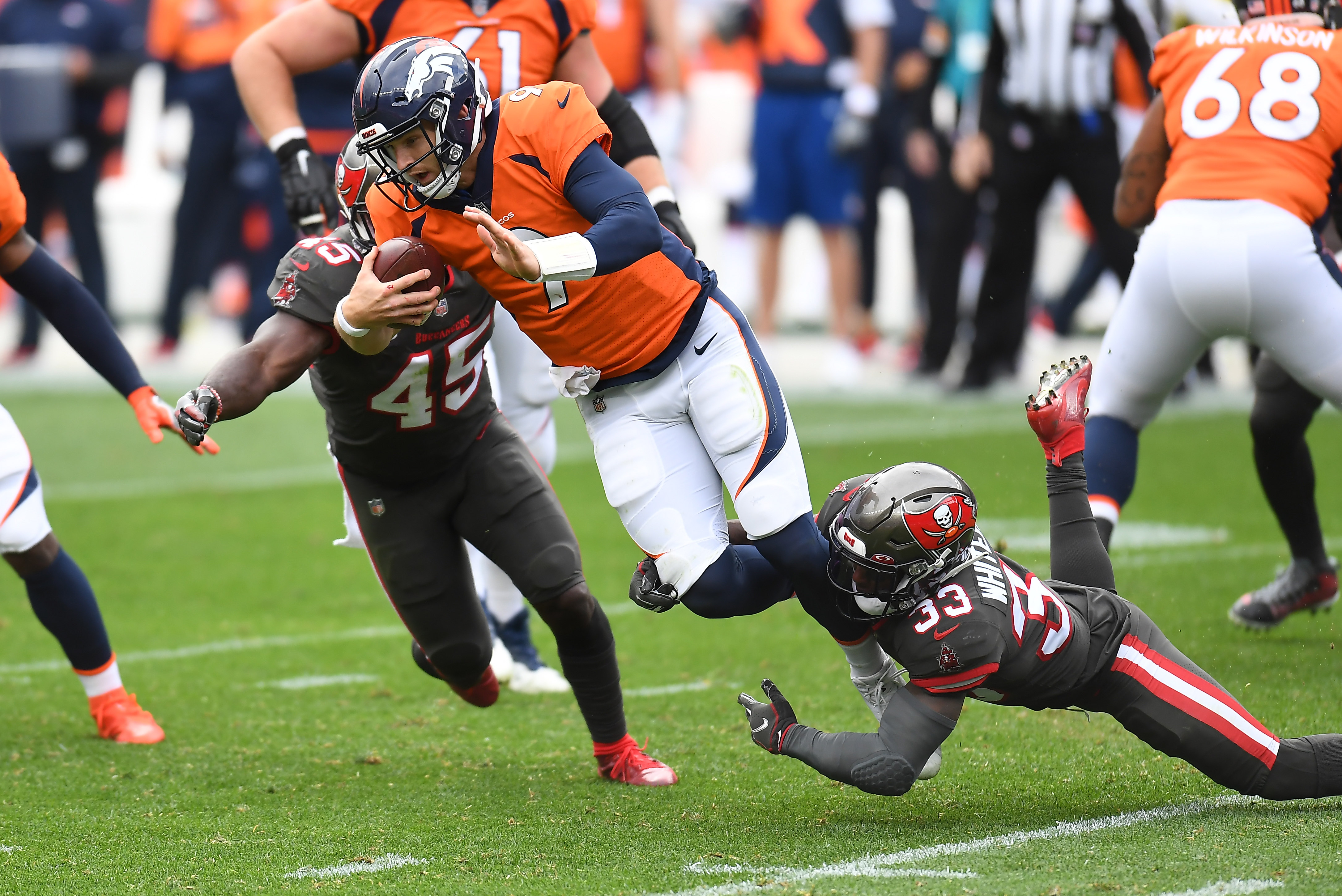 As many of us woke up from our Thanksgiving-fueled food comas, the Denver Broncos announced that they were having to cancel today's practice after some members of the organization tested positive for the Coronavirus.
The first positive test result likely came yesterday, as that's when third-string quarterback Jeff Driskel was placed on the Broncos' COVID-19 list. Later, two members of the coaching staff tested positive to the virus, which resulted in the team's decision to cancel practice.
As of now, this is expected to have no effect on the Saints-Broncos game, which is still set to kickoff at 2:05 mountain time on Fox this Sunday.
"Following confirmed positive COVID-19 test results from one player and two staff members, the Denver Broncos have closed UCHealth Training Center today with the team's safety in mind," The Broncos said through an official statement released Friday morning. "The Broncos will continue preparations for Sunday's game remotely with virtual meetings and have postponed today's practice. Working closely with medical experts and the league office, we will take all steps necessary to ensure the well-being of the players, coaches and staff."
The Jeff Driskel loss is certainly a negative, but fortunately, the negative effect his test had on the team was minimal compared to how severe it could've been. Neither Brett Rypien or Drew Lock were determined to have come into close-contact with Driskel, meaning both will be allowed to participate in Sunday's game assuming it still happens.