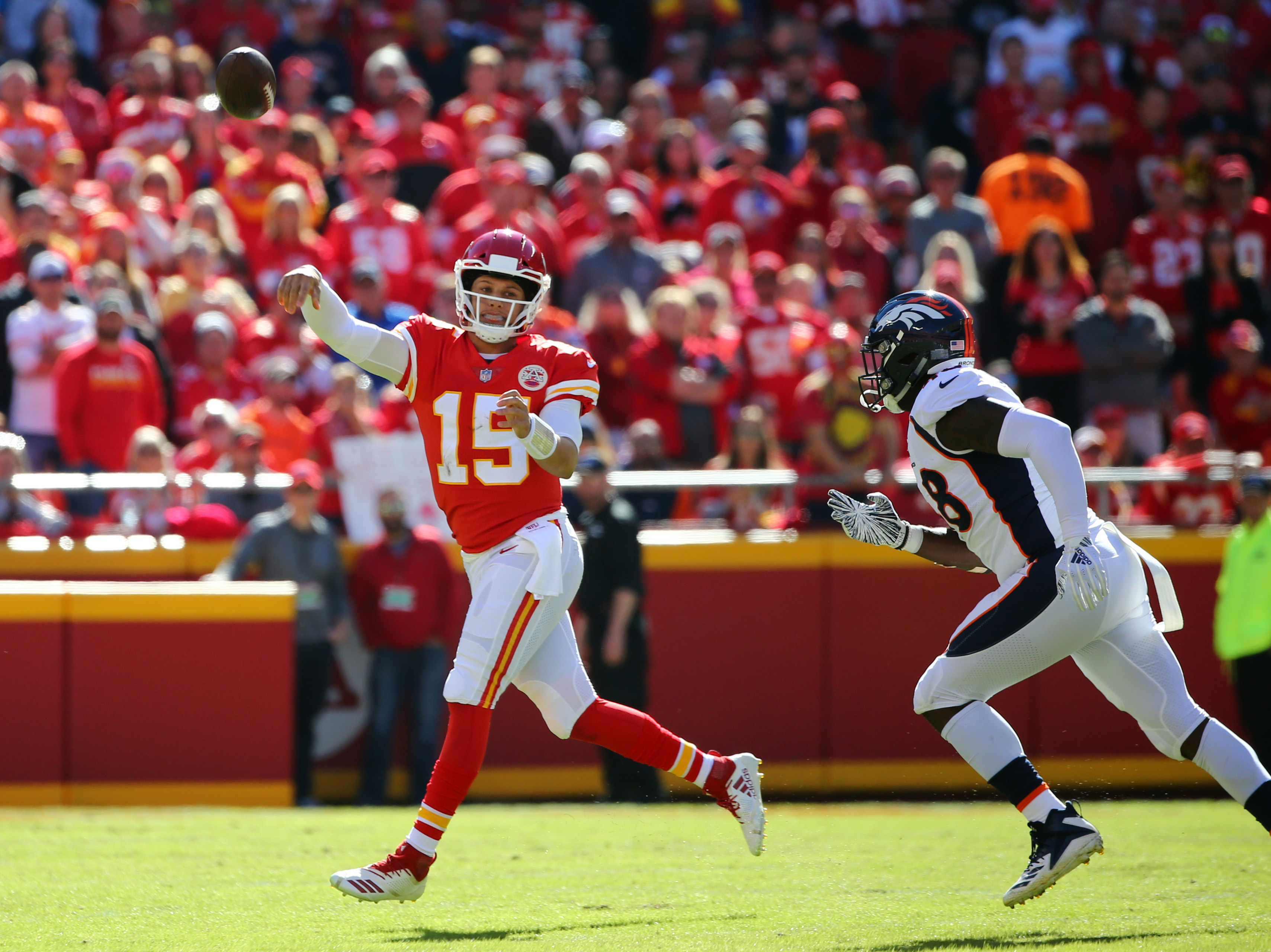 Led by second-year quarterback Patrick Mahomes, Kansas City's high-powered passing offense proved to be too much for the Denver Broncos to handle Sunday morning. In a 30-23 victory for the Chiefs, Mahomes threw for 303 yards and four touchdowns as Kansas City swept the season series over its AFC West foe.
The savvy quarterback was nearly perfect in the home victory. Mahomes consistently used his mobility to to elude Denver's pass rush and found ways to make plays under pressure. Every time the Broncos tried to cut into Kansas City's lead, Mahomes would find a way to take back the momentum. In total, Mahomes completed 24-of-34 pass attempts and finished with a quarterback rating of 125.0.
Despite being down a man in the backfield, Denver ran the football well as a team. Without Royce Freeman in the mix, Devontae Booker was able to help pick up some of the slack and Phillip Lindsay was extremely effective as well.
Booker averaged 8.7 yards per carry, finishing with nine carries for 78 yards. And Lindsay led the team with 18 carries for 95 yards and one touchdown. Unfortunately for the running backs, the strong rushing performance was not enough to overcome Denver's pedestrian passing offense or 83 yards of penalties.
Case Keenum threw for 269 yards and two touchdowns, but the veteran quarterback had a pair of costly turnovers in the fourth quarter. Keenum was stripped by Chiefs linebacker Dee Ford on the team's first series in the quarter, and was intercepted by cornerback Kyle Fuller on the ensuing drive.
Keenum will look to rebound against his former team on Sunday, Nov. 4., when the Houston Texans come to town.