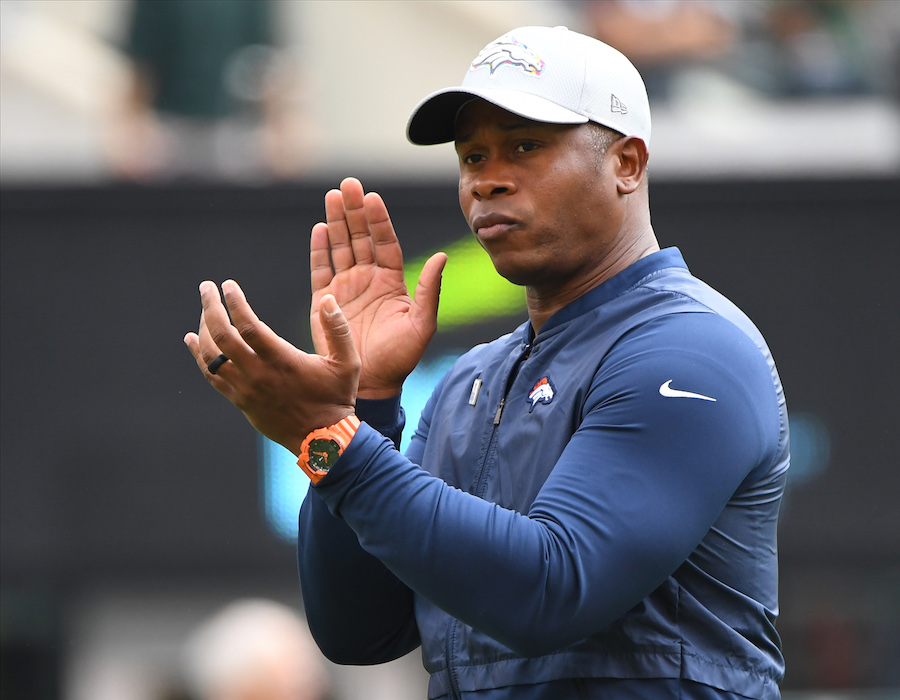 In the wake of a three-game losing streak, and with the unbeaten Los Angeles Rams headed to town, Denver Broncos head coach Vance Joseph knows his team has its work cut out for them.
"It's an explosive unit. They're averaging almost 450 in yards a game, 34 points a game," Joseph said. "Obviously, that halfback (Todd Gurley) is a great player. It starts with him as far as the zone-running scheme, and the pass game is built off that. The quarterback (Jared Goff) is playing really well. He's hot. And they've got three really good receivers in Cooper Kupp, [Robert] Woods and [Brandin] Cooks… It's going to be a nice challenge and no one has stopped them, so it's our turn to see if we can."
As frustrations mount inside and outside the locker room, Joseph believes that his team's culture is strong enough to withstand its recent spate of underwhelming play, saying, "I do. I believe in our guys. We have guys who've won a lot of games, so they're frustrated. I am also, so I'm not down on our guys for being frustrated for working hard out here every day we work and not winning football games. That's understandable. We want to win football games, so we all share the frustration levels."
Cornerback Bradley Roby had the worst game of his career on Sunday, and missed practice on Monday due to what Joseph termed a miscommunication, but the Broncos' coach understands that with an injured secondary, the team needs to build Roby's confidence back up. "Anyone who plays this weekend, we have to help each other. It's going to be a total team effort. Roby didn't play his best on Sunday. That's obvious, but he played pretty well the week before. We have to get him back and keep coaching him. He's ours. He's our guy, so we'll get him back to playing good football."
Click the video for more from Broncos head coach Vance Joseph, including:
His thoughts on Rams coach Sean McVay's offensive scheme
His faith in superstar pass-rusher Von Miller
Broncos' injury updates
… and more!
VIDEO CREDIT: Denver Broncos/Facebook