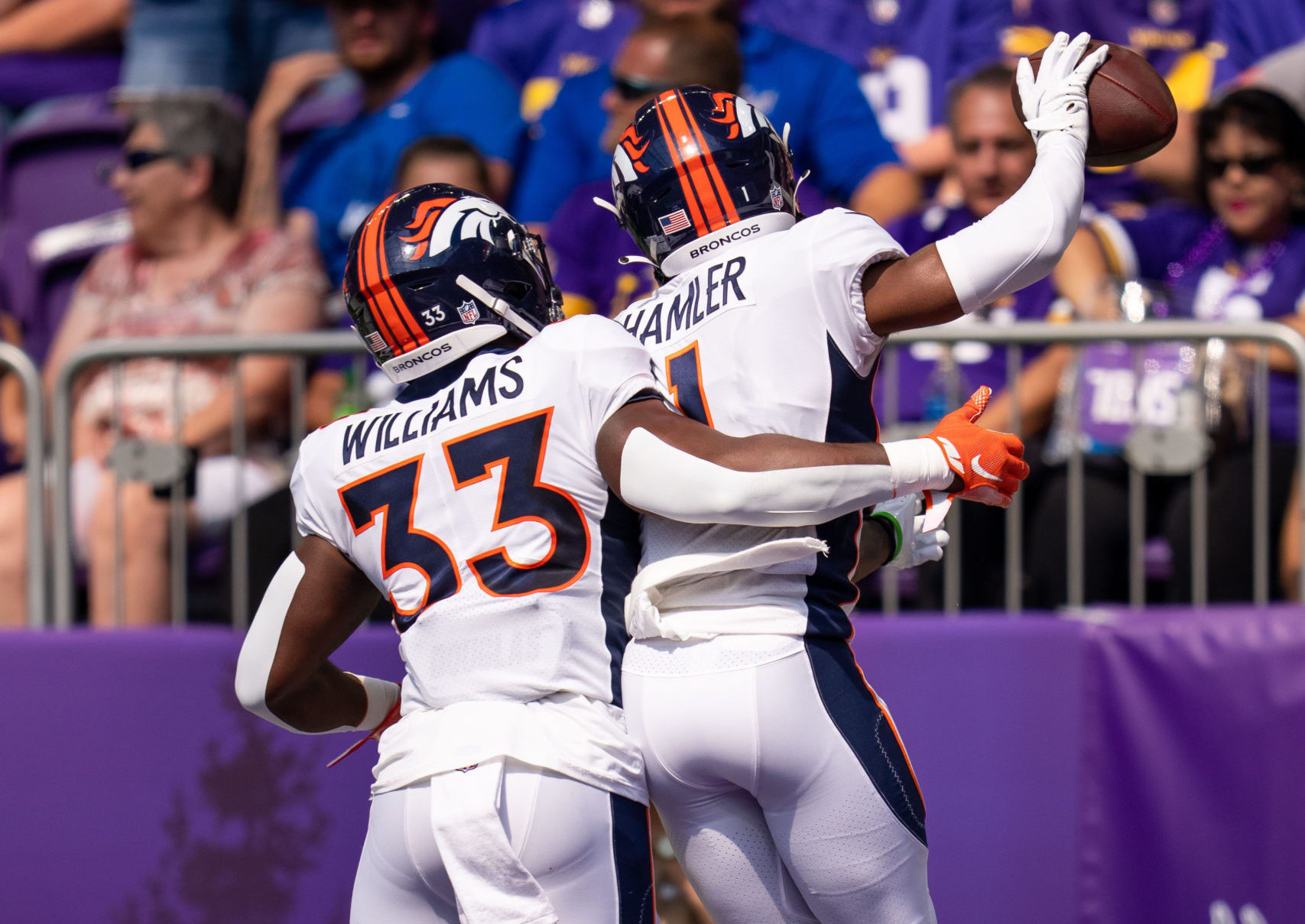 After flashing blue-chip potential throughout the preseason, it should come as no surprise that both Broncos Country and the Denver Broncos coaching staff have been thoroughly impressed with Javonte Williams.
They already trust him with a starter's workload, even though they already have Melvin Gordon.
"[Williams has] earned that trust,and we're not at all against playing him in any situation at any time in the game. It looked like the University of North Carolina could have used him back the other night," Fangio said earlier in the week. [That trust] goes from person to person. I've been around them that can do that. I can remember being with [Pro Football Hall of Fame RB] Edgerrin James when he was a rookie, and he was lights out right from Day 1."
Lofty praise for an offensive player like that is rare to hear coming from Fangio, but Fangio is far from alone in his praise, as this week Pat Shurmur also compared Williams to an elite back he's worked with.
"We expected Williams to have an impact," Shurmur said Thursday. "I was around a guy, [Giants RB] Saquon Barkley, who we ran the tires off of him and he was Rookie of the Year. He was ready for it and he did a great job. We expect Javonte to come out and play it at a high level, much like say Saquon did as a rookie."
If Williams could come anywhere close to replicating Barkley's special rookie season, it could completely change the fate of the Broncos' offense.
His impressive offseason showing has also wowed Garett Bolles.
"He's a heck of a running back and he hits that hole quick," Garett Bolles said. "He can catch the ball, he can run the ball, he can pretty much do everything. With a rookie like that coming in and having that mindset of, 'I want the ball, I want to do everything,' it makes the upfront job easy. I'm grateful we have a guy like that. I love him dearly and I'm excited to see what he can do this year."