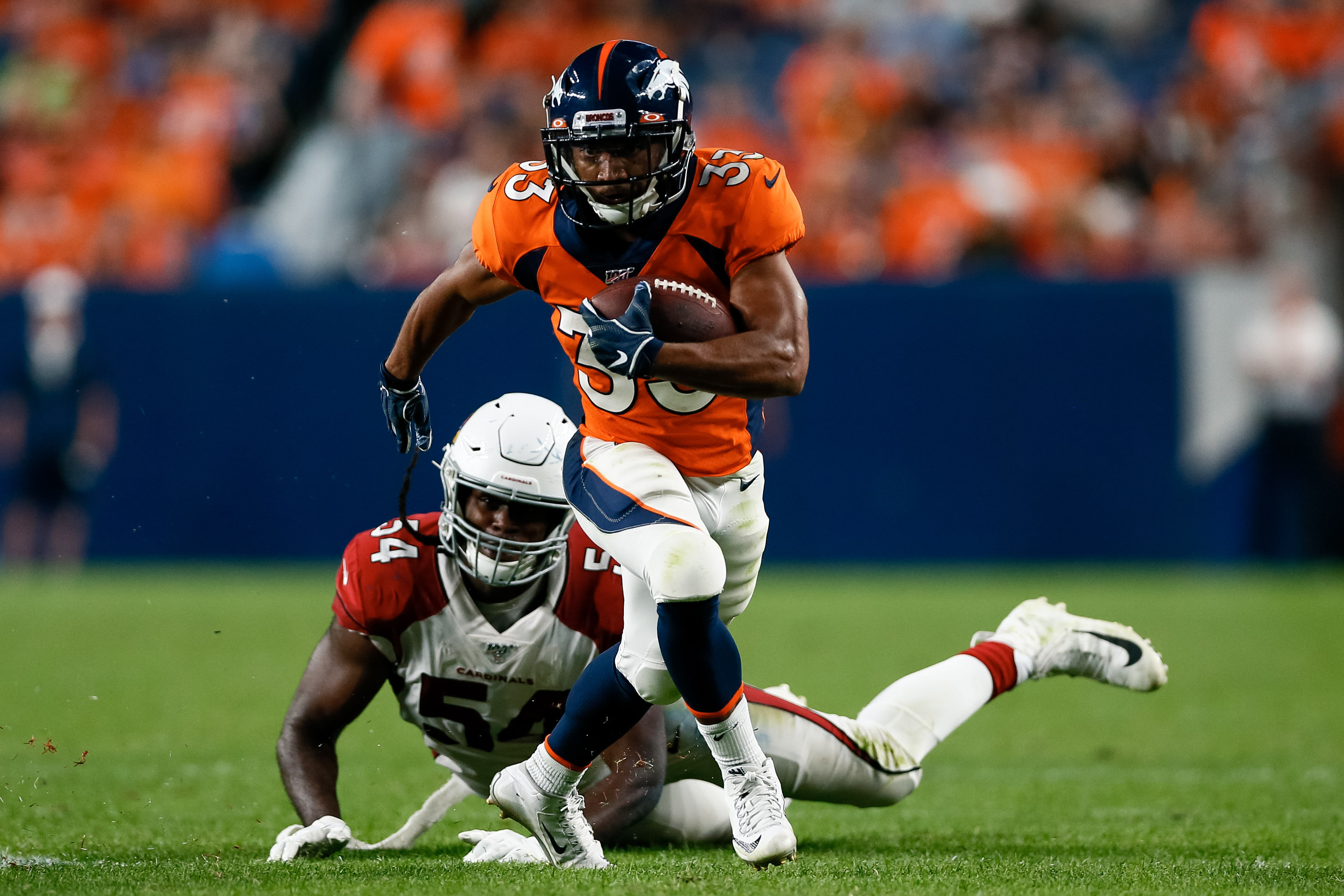 On Monday, as the veterans arrived at training camp for their Coronavirus testing, the Broncos announced that they would be moving on from eight of their veterans.
The cuts come following an agreement between the NFL and the NFLPA that training camp rosters have to either be cut down to 80 players or split into two separate groups that would report on different days.
This series of cuts makes it likely that the Broncos are opting to go with the first of those two options and keep their team together and have everyone report on every day camp is open.
The players the Broncos decided to cut were linebacker Tre' Crawford, offensive lineman Nico Falah, defensive lineman Joel Heath, wide receiver Kelvin McKnight, running back Khalfani Muhammad, quarterback Riley Neal, safety Kahani Smith and cornerback Shakial Taylor.
The decision to release players like Neal, Falah, Heath, Taylor and Smith shouldn't come as too big of a surprise, considering the Broncos depth at all of their positions, but some of the other moves were certainly unexpected.
McKnight was the team's most productive receiver in last year's preseason that didn't make the final roster. Many expected Crawford to potentially stick around on the practice squad after he flashed impressive athleticism last year in training camp and the preseason.
The biggest surprise though has to be the Broncos' decision to release Muhammad. He appeared to be Royce Freeman's biggest competition for the third running back, especially after an impressive preseason and training camp in 2019, and a potential special teams contributor. In fact, special teams coordinator Tom McMahon made a point to praise him for his special teams ability earlier this offseason.
It will be interesting to see who Denver's last two cuts are.