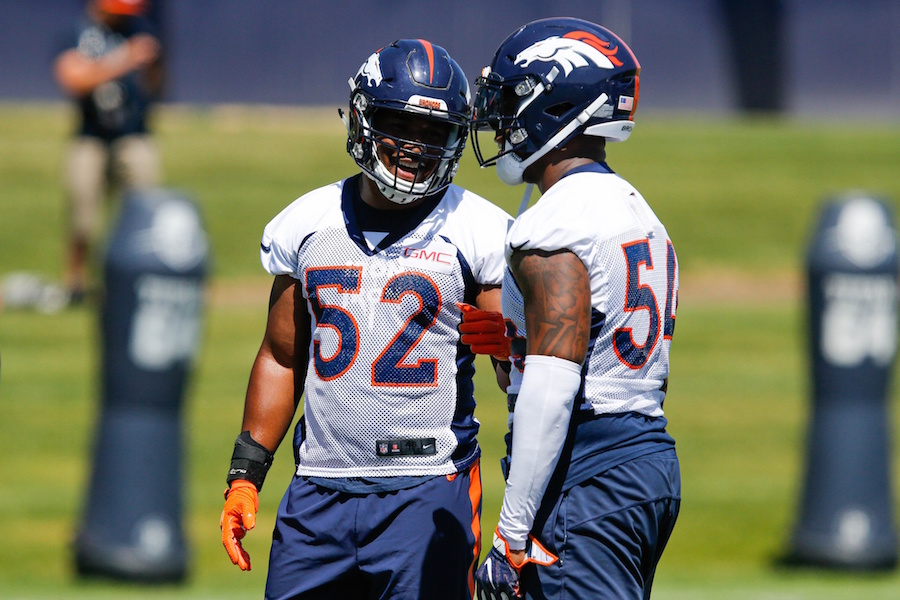 After winning the Super Bowl in 2015 the Broncos didn't meet expectations in 2016, missing the playoffs for the first time since the 2010 season.
Defensive coordinator Joe Woods, who earned a Super Bowl ring in 2015 as defensive backs coach, has his defense focused on resetting their winning habits.
"My message to the whole group this year was that we have to reset. I feel like after the first year we won the Super Bowl we were flying high. Guys came back and they worked hard, but it wasn't the same thing," Woods explained after minicamp practice earlier this week. "We came back for 2016 and didn't have the season we wanted. 2015 it was great and we won the Super Bowl. 2016 it was down. Those two years have nothing to do with what we are trying to do in 2017. We have a reset mentality and we're worried about what we're doing this year to get better."
Moments later, Woods was asked again about how this team can reset and whether a new coaching staff will factor into this goal for 2017.
"Yeah, I think so. Guys get wired in because they're used to doing the same thing all the time. It's not like we're really changing our system defensively," Woods noted. "We have some new tweaks in terms of what we're doing, but [head coach] Vance [Joseph] has definitely been a great help. When he talks to those guys, they really wire in. They know that he's been through this as a position [coach], a coordinator and now a head coach. He's been through those position battles and they trust him."
After a disappointing 2016, the Broncos are hungry to return to that elite form that put them atop the NFL in 2015. That hunger has even produced some tense moments during OTAs and minicamp – something Woods can appreciate.
"That's the competitive nature of football," he said. "We have a lot of alpha males on defense and a lot of alpha males on offense. When you get them out there competing, sometimes it's going to get a little bit chippy. I don't think we've crossed the line, and at the end of the day, we're a team. We're going to do it together."