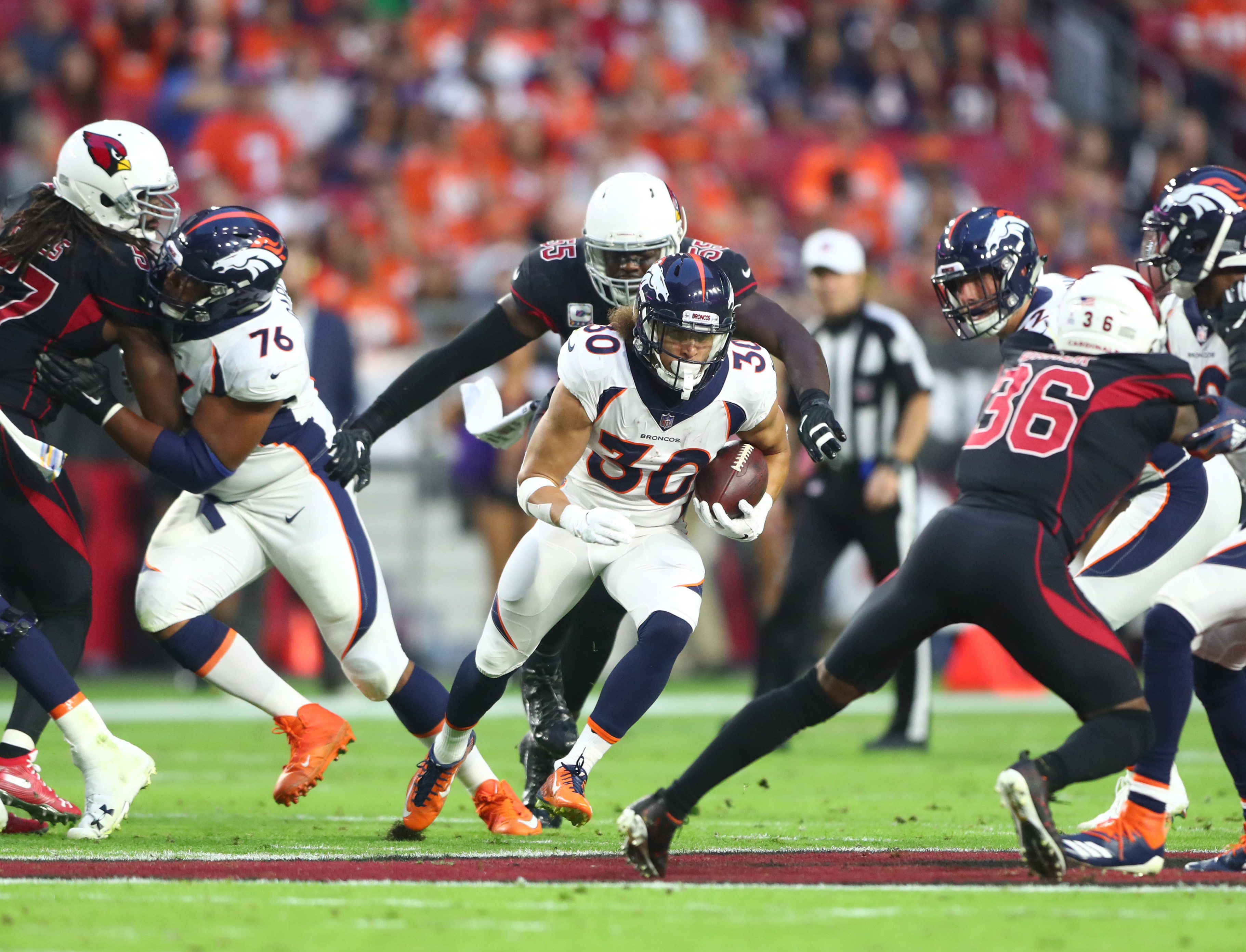 Led by wide receiver Emmanuel Sanders, who became Denver's first player in over two decades to throw and catch a touchdown in the same game, the Broncos won its first road game of the 2018 season Thursday night, defeating the Arizona Cardinals, 45-10.
Already leading 7-0 after Broncos linebacker Todd Davis intercepted Josh Rosen's first pass attempt of the game and returned it for a score, Sanders threw a 28-yard touchdown to rookie wide receiver Courtland Sutton on Denver's first offensive possession. The veteran wide out also hauled in a 64-yard touchdown reception in the second quarter to put the Broncos up by three scores (28-3).
By halftime, the Broncos led 35-3 and were firmly in control of the game. The 35 point explosion was the first time since 2010 where the Broncos have found the end zone five times in the first two quarters of a single game.
In total, six different Broncos players found the end zone as the Broncos scored nearly all of its 45 points by touchdown. Along with Sanders, Sutton and Davis, both Royce Freeman and Phillip Lindsay scored on the ground. And veteran cornerback Chris Harris Jr. added a 53-yard pick-six as well. With the game well out of reach, Brandon McManus made his 14th consecutive field goal this year to put the final nail in the coffin.
While it was the offense that put up big points Thursday night, it was Denver's defense that truly stood out. Highlighted by a pair of defensive scores, Denver's defense had its best performance of the season so far.
The Broncos held the Cardinals to just 223 yards of total offense, forced five turnovers and stopped the opposing offense on 10-of-14 attempts on third down. The edge rushers also recorded six sacks, which was a big reason the Broncos were able to be so dominant defensively.
Following the beatdown in the desert, the Broncos will hit the road again next weekend for an important game against the Kansas City Chiefs (5-1). Led by second-year quarterback Patrick Mahomes, the Chiefs are 2-0 in games at Arrowhead Stadium in 2018.