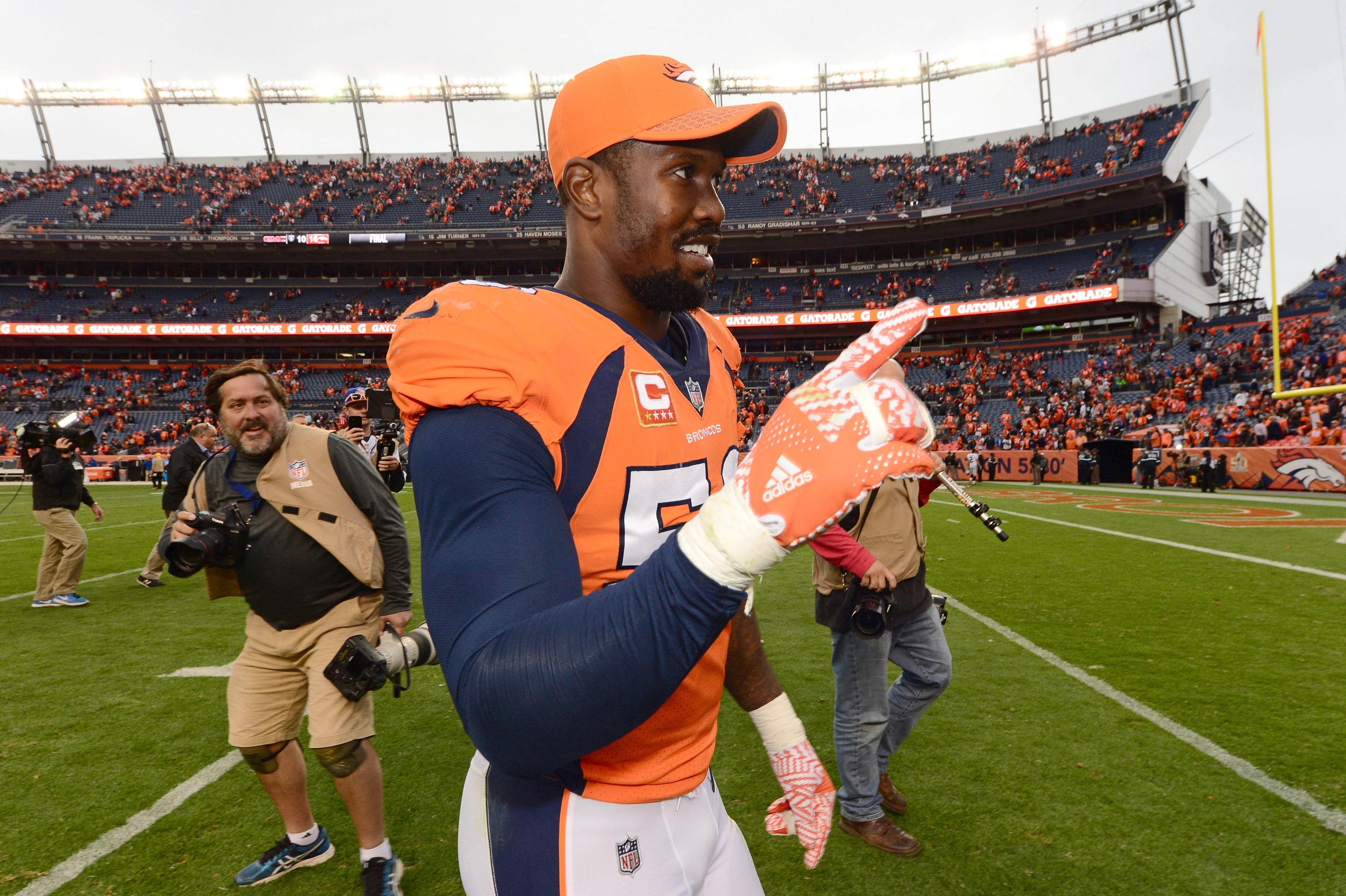 The Broncos' early bye week has loomed large since their schedule was announced in April.
Having a Week 5 bye means that the Broncos will have to play 12 games in a row to finish out the season, possibly more if they don't secure a first-week playoff bye. As the Broncos try to return to the playoffs, it's been presumed that the early off-week would hinder their chances.
It's probably not as detrimental as Broncos' fans might imagine.
"You still use it in the same way; get away from the game and enjoy some time with family or whatever you enjoy doing," said running back C.J. Anderson.
The early bye comes at a time when there are several fixable errors in the Broncos' offense coming to light. In Sunday's win over the Raiders, the team went zero-for-four in the red zone, and once again, the defense gave up a touchdown in the passing game (their eighth of the season already, compared to 13 given up all last season). The team is also extremely healthy. Not counting the players on IR, the team is only carrying two injured players — quarterback Paxton Lynch and receiver/special-teams ace Cody Latimer.
"I think we're pretty healthy for the most part, but it'll be a good week for us to kind of regroup and hit this stretch," said quarterback Trevor Siemian.
So why the stigma behind the early bye?
The argument in recent seasons is that it is not good for some players' health (Peyton Manning's, specifically) to play that many games in a row. Fears that a long stretch of games could result in player burnout, which turns into losses, are mostly unfounded.
Since the bye week was reintroduced in 1990, the Broncos have had their bye during the fifth week or earlier four times.
Of those four times, they made the playoffs twice, in 1993 and in 2014.
1994 was the only season in which the Broncos had an early bye and a sub-.500 record, when they went 7-9.
The 2017 Broncos now take a 3-1 record into the bye week. Rather than focus on healing, the team can take two weeks to focus on a matchup against a desperate, struggling New York Giants franchise that may still be looking for their first win after facing the Los Angeles Chargers during the Broncos' bye.
"We could easily be undefeated right now," said cornerback Chris Harris. "We've just got to fix our mistakes and come up with a great plan versus the Giants. We've got two weeks to get ready for them. That's the only thing we can look forward to."