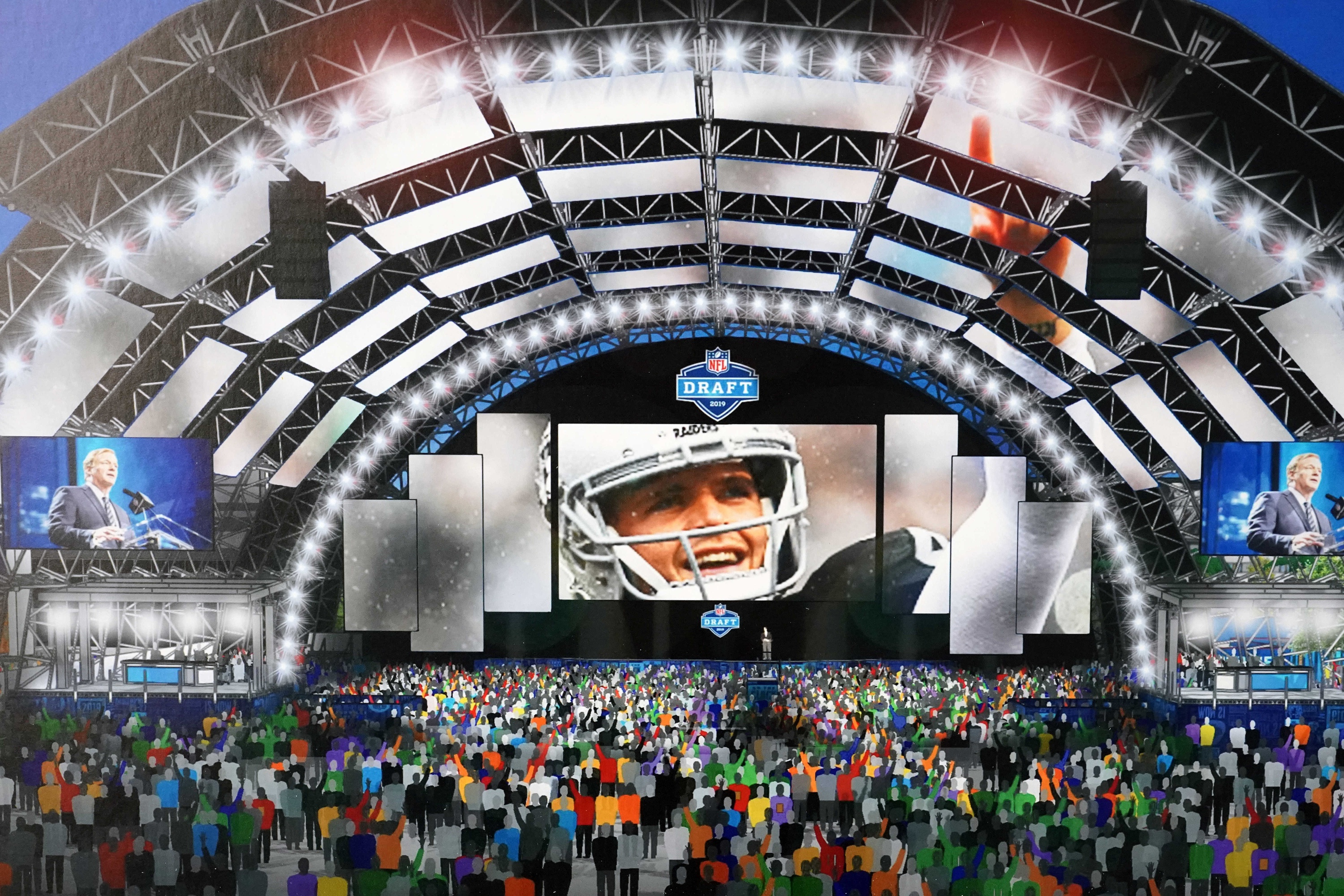 Let's be honest here with ourselves. There are only two ways an NFL team can turn around its fortunes and one of those ways comes around once in an orange-and-blue moon.
No literally, a blue moon comes around about every three years. And the Broncos bucked every trend ever when John Elway was able to land the greatest free-agent in the history of professional sports when he lured Peyton Manning to the Broncos in 2012.
What came next was the greatest four-year span in not only Broncos history but perhaps in NFL history as the Broncos went from one of the greatest offenses in history (55 touchdowns and 5,500-plus yards for Peyton in 2013) to one of the greatest defenses ever with The No Fly Zone in 2015.
That will never happen again.
There will never be another earth-altering free-agent like Manning and what he did in Denver will never be duplicated.
Period.
Johnny Unitas once played for the Chargers. Joe Montana took the Chiefs to the cusp but fell short. Brett Favre entertained in Minnesota and then flamed out. And Tampa Tom is definitely no sure thing.
What Manning did here in Denver will never be matched. We got spoiled. And Aaron Rodgers isn't coming to Broncos – just yet.
That leaves the Broncos with really only one option to truly rebuild. That is to draft a quarterback with their No. 1 pick in 2021. Whether that pick is No. 5 overall or No. 12 overall, the pick has to be a quarterback.
And whether they are in love with a QB or luke-warm on a QB, it doesn't matter. Once they are on the clock next spring, they must select one.
Doesn't make sense you say? Well, they loved Paxton Lynch enough to move up five spots to draft the Memphis product. We saw how that turned out.
And they didn't like Josh Allen enough to draft him over Bradley Chubb. I love Chubb but Allen looks like the closest thing we have seen to John Elway since Andrew Luck.
Allen, Tua, Kyler, Burrow, Mahomes, Watson or Herbert. That is the new standard of an NFL quarterback. And all were available over the past three seasons. Allen sat there and waited to go at No. 7 overall. And Herbert was hardly Lock and was looked at as nothing more than "a Pac 12 quarterback."
Although they won't be in the Trevor Lawrence sweepstakes, they will be drafting right in the mist of Josh Allen (7th overall), DeShaun Watson (12th overall) and Patrick Mahomes (10th overall) territory.
The truth is, if you need a car you have to go buy a car. And no one knows now smooth and long-lasting that car is going to be, or if it is a lemon, until you actually drive that car day-in and day-out and put it to the test. The Broncos need a quarterback like they need a car. It's a must. And they need to go out and draft the most talented quarterback left wherever they will be picking in the 2021 draft.
The next blue moon is set for August 31, 2023. The Broncos can wait until then for 38-year-old Aaron Rodgers to maybe revive this franchise for the short term. Or they can draft the next Allen, Watson or Mahomes in the spring of 2021 and make one of those guys the starting quarterback for the next decade.