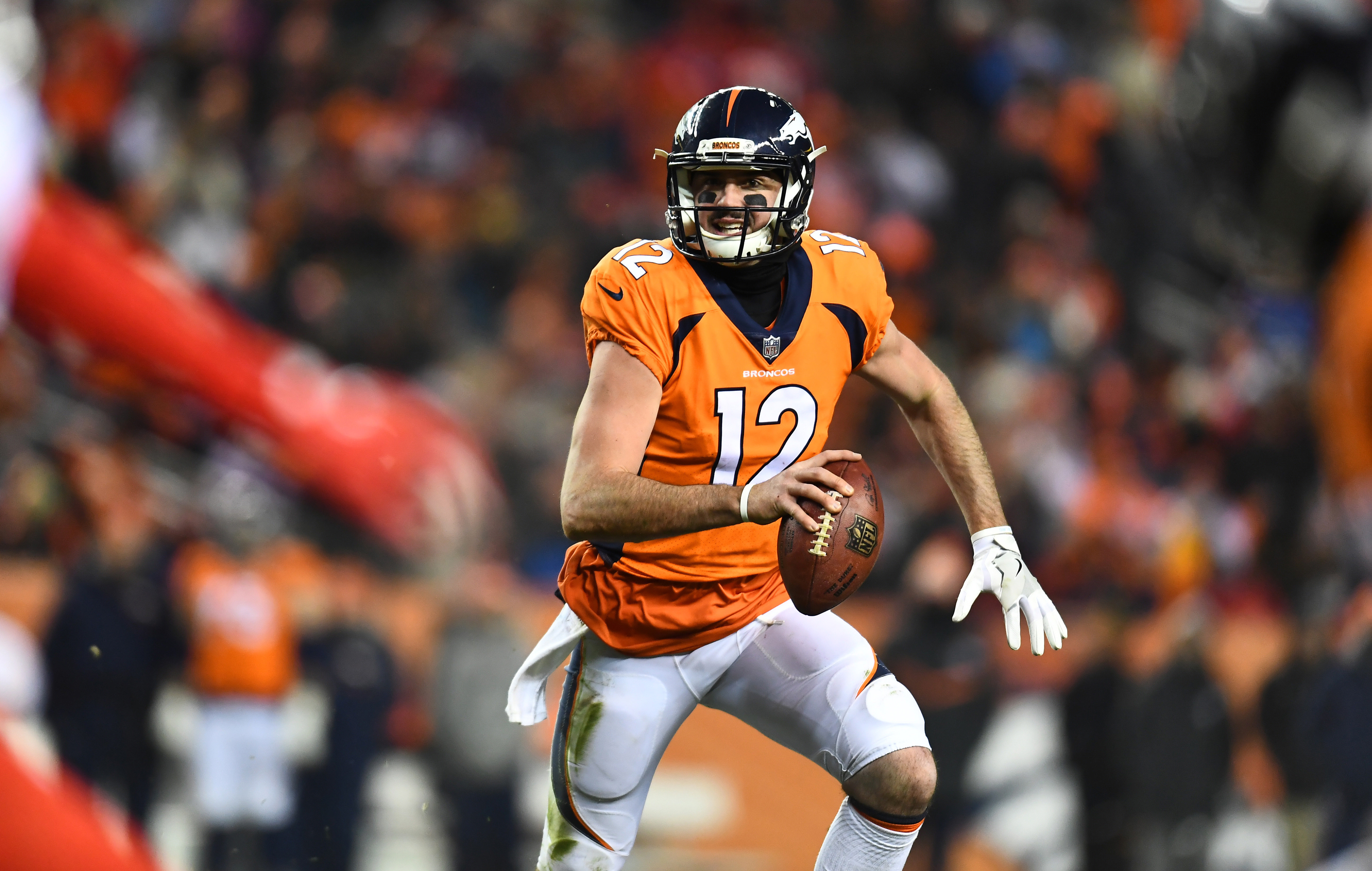 The Denver Broncos have determined a 53-man roster for the 2018 season and while the majority of the roster cuts were predictable, a few may be surprising to the Broncos faithful.
The first thing that stands out is the dismantling of Denver's 2017 draft class. Former third round picks, Brendan Langley (cornerback) and Carlos Henderson (wide receiver) each received the axe. Wide receiver Isaiah McKenzie (fifth round) and running back De'Angelo Henderson (sixth round) were among the Broncos cuts as well.
Of the 2017 draft picks that were cut this weekend, the only truly questionable one was Henderson. The shifty running back has shown potential this preseason, but the emergence of Phillip Lindsay likely made the decision to move on from him easier for Denver's front office.
The next roster decision that might be surprising to Broncos fans was the determination to keep Paxton Lynch on the roster. Many teams in the league keep three quarterbacks on the roster, but other than brief success against Arizona in the fourth preseason game, Lynch has hardly shown any improvement in two seasons.
On the offensive line, the Broncos kept only three tackles, so the team will really be banking on the health of the starting five. Hometown fans will be happy to see that local guard Sam Jones made the final cut though.
Flipping things over to the defense, the only real surprising roster decisions was that the team kept ten linebackers on the roster and Jeff Holland was not one of them. Instead the Broncos kept six inside linebackers, including Joseph Jones and Keishawn Bierria.
The complete roster can be seen here:
Official: The Broncos' 53-man roster pic.twitter.com/sTP38dXu6f

— Kyle Fredrickson (@kylefredrickson) September 1, 2018