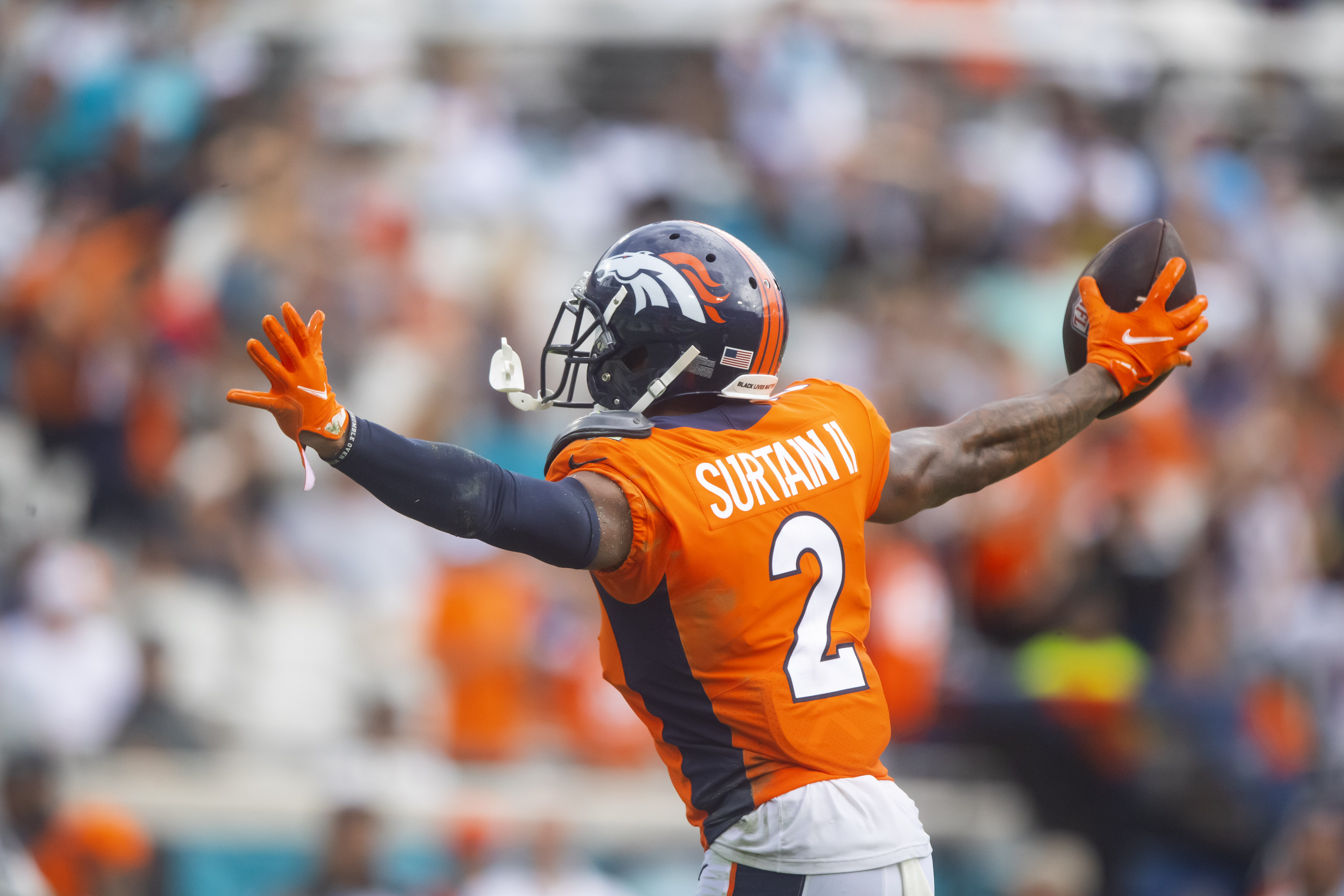 The Broncos' 2021 NFL Draft class is off to an exceptional start to their rookie seasons all throughout.
Patrick Surtain II, Caden Sterns and Javonte Williams have wowed with their ability to contribute immediately, and Quinn Meinerz has done a marvelous job filling in as a backup, especially when considering his inexperience and Division-III background.
Now, that collection of Broncos rookies is starting to turn heads — specifically Surtain and Williams.
In the first edition of his 2021 installment of rookie player rankings, NFL Network's Daniel Jeremiah — perhaps the most-respected draft analyst in the industry — heaped praise onto Denver's young crop of talent.
Surtain came in at the eighth slot on Jeremiah's top 25 list.
"Surtain has been as advertised," Jeremiah wrote. "He's long and rangy with plenty of make-up speed and ball awareness. It was good to hear he's expected to be OK after leaving last week's game with a chest injury."
That certainly was good news for the Broncos, who at this point can't afford another injury to befall one of their key starting talents.
Surtain has been tremendously impressive so far, and he should only to continue to improve with extra seasoning and experience. The only defensive back who ranks ahead of Surtain on the list is Chargers rookie Asante Samuel Jr., who already has two interceptions this season.
The other Broncos rookie that made the list was Williams, who came in at No. 10, following his remarkable run against the Baltimore Ravens.
That run was so impressive, it allowed Jeremiah's summary of his play to be fairly brief.
"Williams is running with the same violence and physicality he displayed at North Carolina, as Ravens CB Marlon Humphrey discovered last Sunday."
Humphrey is well-regarded as one of the league's more physical cornerbacks, so embarrassing him like that, is certainly impressive.
As the season continues, the Broncos should only have more rookies make an appearance on the rankings, as Williams and Surtain climb.