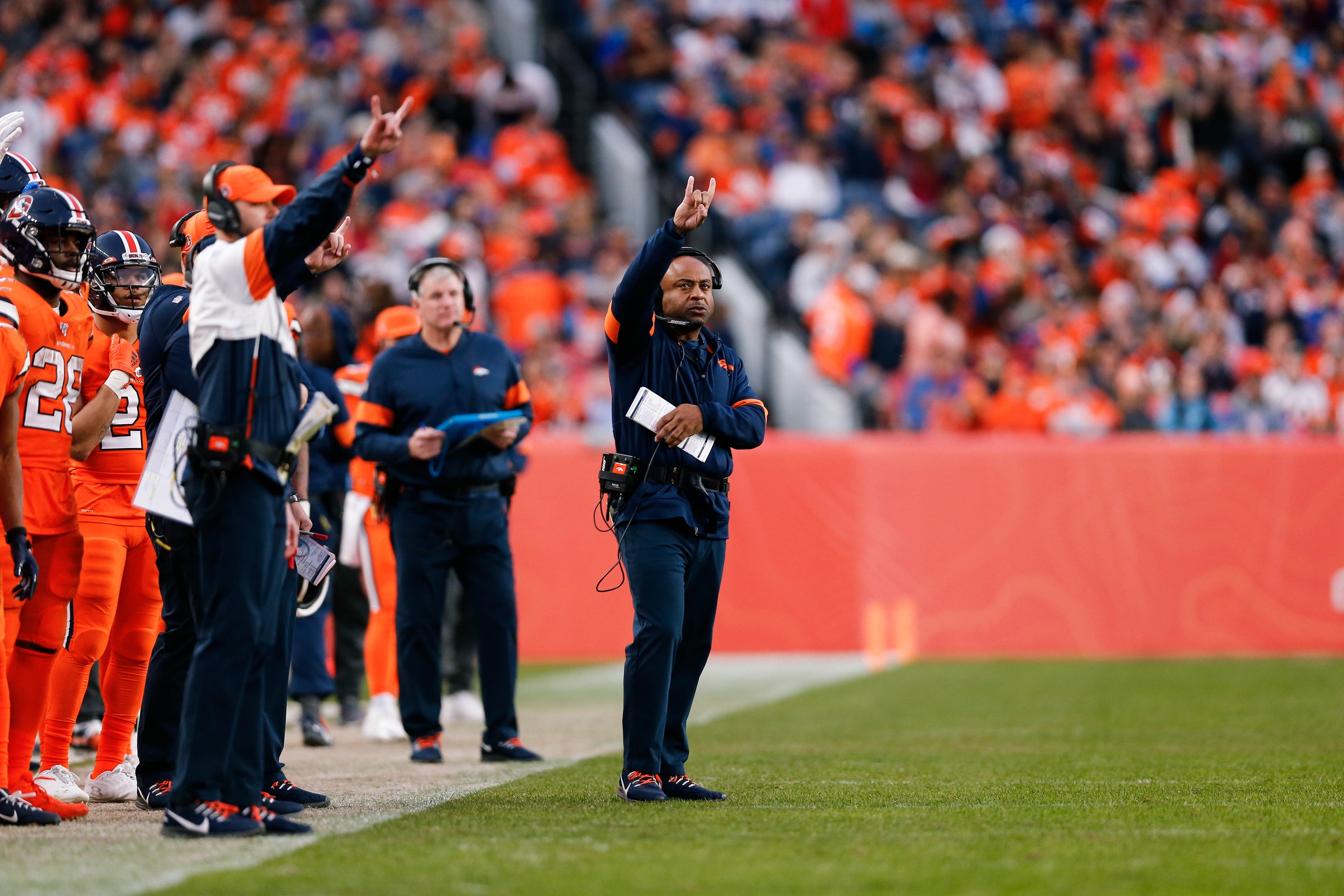 Will the Broncos and Patriots play one another in 2020?
After two postponements and changing both Denver and New England's byes to Week 5, there was yet another positive COVID case in the Patriots' facility yesterday.
Now, today, we hear of the first in-season COVID case for the Broncos in running backs coach Curtis Modkins. That was first reported by James Palmer and then announced by the Broncos.
Per source #broncos RB coach Curtis Modkins learned of a family member who tested positive and notified the the team immediately. He followed all of the proper protocols of self isolation and guidelines put out by the league. My understanding is Modkins was extremely proactive

— James Palmer (@JamesPalmerTV) October 17, 2020
Luckily, Modkins told the team immediately and began isolating as soon as he knew. That's no guarantee no one else on the team will contract the virus, but it's about as good as anyone can hope.
After waiting for 16 days in between games, the Broncos are flying to New England today and Modkins won't be on the flight.
Jett Modkins, the Diversity Coaching Intern, and Curtis' son will also not travel with the team. While Curtis tested positive, Jett tested negative but the team is taking as much precaution as possible. Both will now quarantine for 14 days.
Von Miller is the only player for the Broncos to come down positive with Coronavirus, but that happened way back in April.
As for now, the Broncos (1-3) are set to face the Patriots (2-2) at 11 am MT on Sunday.
Because the game was moved back a full week, both teams will get stars back. The Broncos return Drew Lock to the starting lineup in all likelihood, although he has been listed as "questionable" on the injury report. Noah Fant, his fellow 2018 draft classmate, is also "questionable" and could return to the field this weekend as well. Fant's athleticism and abilities would certainly help Denver's lack of offensive potency.
For New England, Cam Newton is back after testing positive for the virus two weeks ago. Newton will be a transformative force for the Pats as he can make plays with his arm or legs whenever he deems he wants to. Denver's defense has been the team's strength for years and they'll have a tall task of defending Cam in Josh McDaniels' offense.