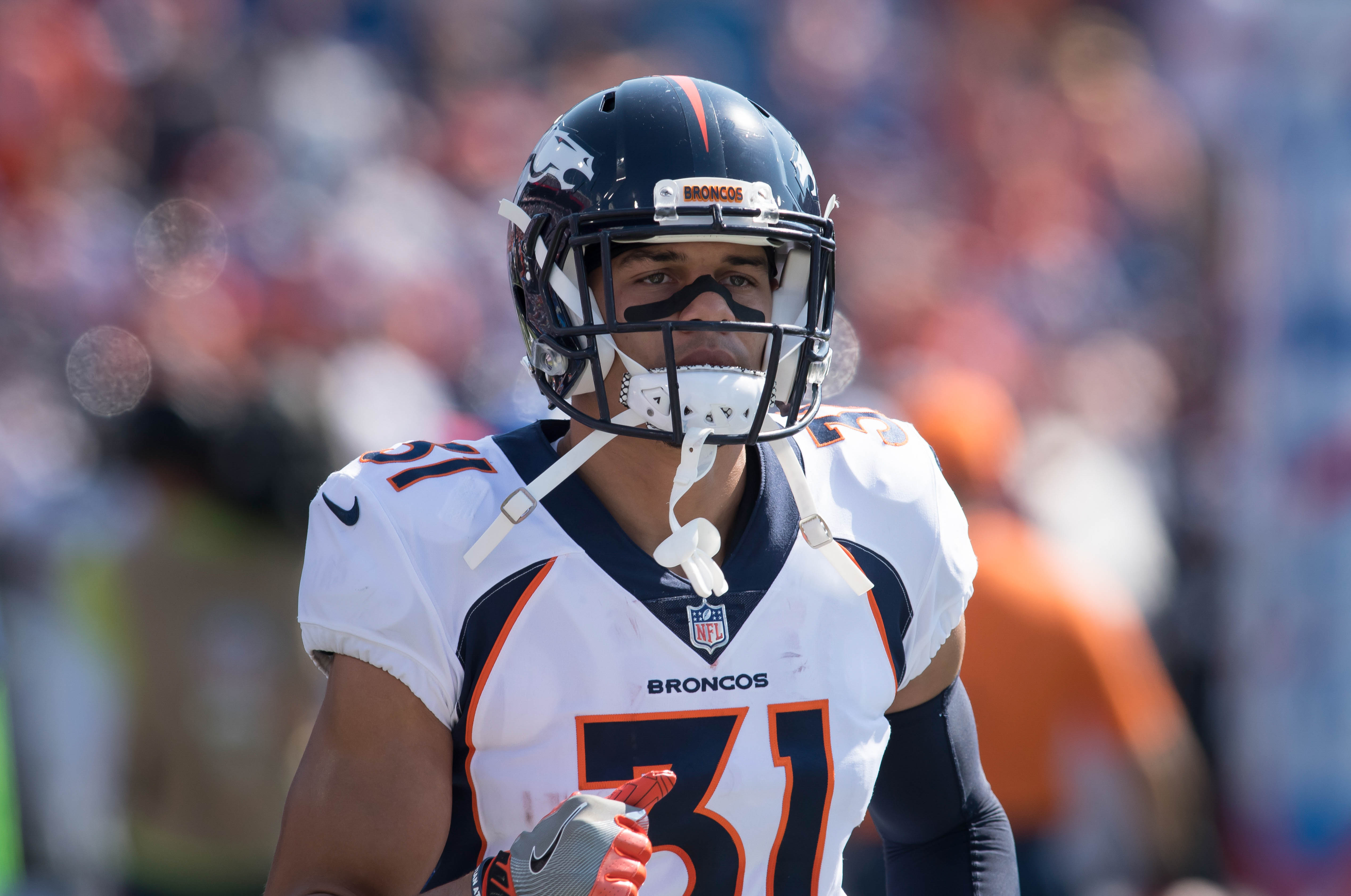 The Denver Broncos were awarded one compensatory pick in the third round of the NFL Draft by the NFL management council this year. The pick is based on a formula that factors in the team's 2017 free agent gains and losses.
The exact formula calculation is complicated but essentially it measures the playing time of the players that the franchise lost in free agency and does the same for the newly signed players.
As explained by Ben Volin of the Boston Globe, the highest pick that a team can receive is a third round selection. If the player signed by a team accounted for significantly less snaps than the player they lost, the higher the draft selection will be.
In total, the league awards 32 compensatory picks each season and as of 2017, the picks are allowed to be traded. 15 teams were awarded compensatory picks in 2018, including the Broncos, who received the No. 99 overall pick. Only the Cardinals (No. 97) and Texans (No. 98) received higher picks.
Since the NFL began awarding compensatory picks in 1993, the Broncos have made 17 compensatory selections in the NFL Draft.
The highest pick came in 2005 when Denver used the 97th overall pick to select cornerback Dominique Foxworth from the University of Maryland. Foxworth suited up for 46 games over a three-year period with the team before finishing his career with the Baltimore Ravens.
While the franchise historically has not seen many of its compensatory picks pan out, the Broncos have had made good use of them in recent years.
John Elway snagged starting guard Max Garcia with a fourth round compensatory pick and quarterback Trevor Siemian in the seventh round in 2015. Garcia has started 32 games on the Broncos offensive line and Siemian ultimately ended up being the team's starting quarterback for the majority of the past two seasons, before being traded to Minnesota in the offseason. 
In 2016, the Broncos selected safety Justin Simmons with the 98th pick, and also used later compensatory picks to land running back Devontae Booker at No. 136 and safety Will Parks at No. 219. All three of these guys are expected to be major contributors for the Broncos in 2018.
Obviously much of the attention will surround the early picks this weekend and rightfully so, but as most intelligent football minds will conquer, the NFL draft is won and lost in the middle rounds. That is where you find your regular contributors and build roster depth from top to bottom.
If the Broncos are going to get back to competing for world championships, successfully using its compensatory pick and mid-round selections in general is a good place to start.