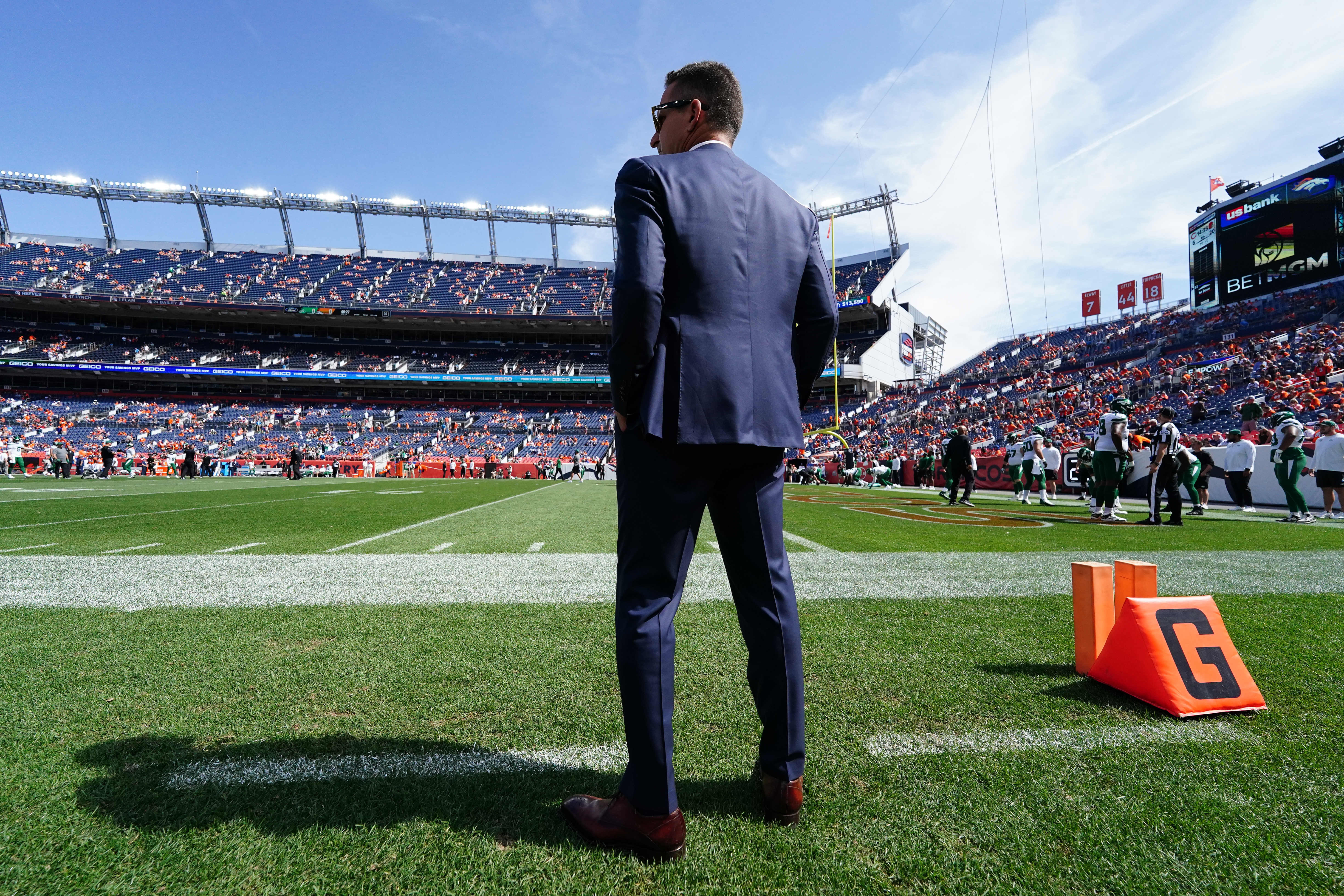 Broncos Country had to wait a long time for their team to return to contention, but the pay-off is appearing to be well worth the wait, as the Broncos have set the table for a championship run while keeping their future bright.
This is demonstrated by the fact that, although Denver just acquired a highly-priced superstar quarterback, their salary cap still remains to be in excellent shape, according to Pro Football Focus.
"The Broncos' ability to acquire quarterback Russell Wilson in a blockbuster trade with the Seattle Seahawks while still maintaining cap health was foreseeable and wise," PFF's Brad Spielberger wrote. "Perhaps the most impressive thing they did was agree to early extensions in November with wide receivers Courtland Sutton and Tim Patrick for $15 million and $10 million per year, respectively. Twelve wide receivers have since signed contracts for more per year in just seven months."
General manager George Paton's aggression in re-signing Patrick and Sutton was an excellent move, as the two players are currently at bargain-bin contracts relative to the rest of the wide receiver market.
Denver is paying Sutton and Patrick combined the same amount the league's top receivers are making as individuals, and both players still have untapped potential.
"The Broncos finally have their answer at quarterback and are in a good spot to add more talent the next few offseasons as they see fit, though Wilson will presumably look for a top-of-market extension in the near future," Spielberger concluded.
If PFF's cap analysis proves to be correct here, the Broncos should continue to contend for the next several seasons.