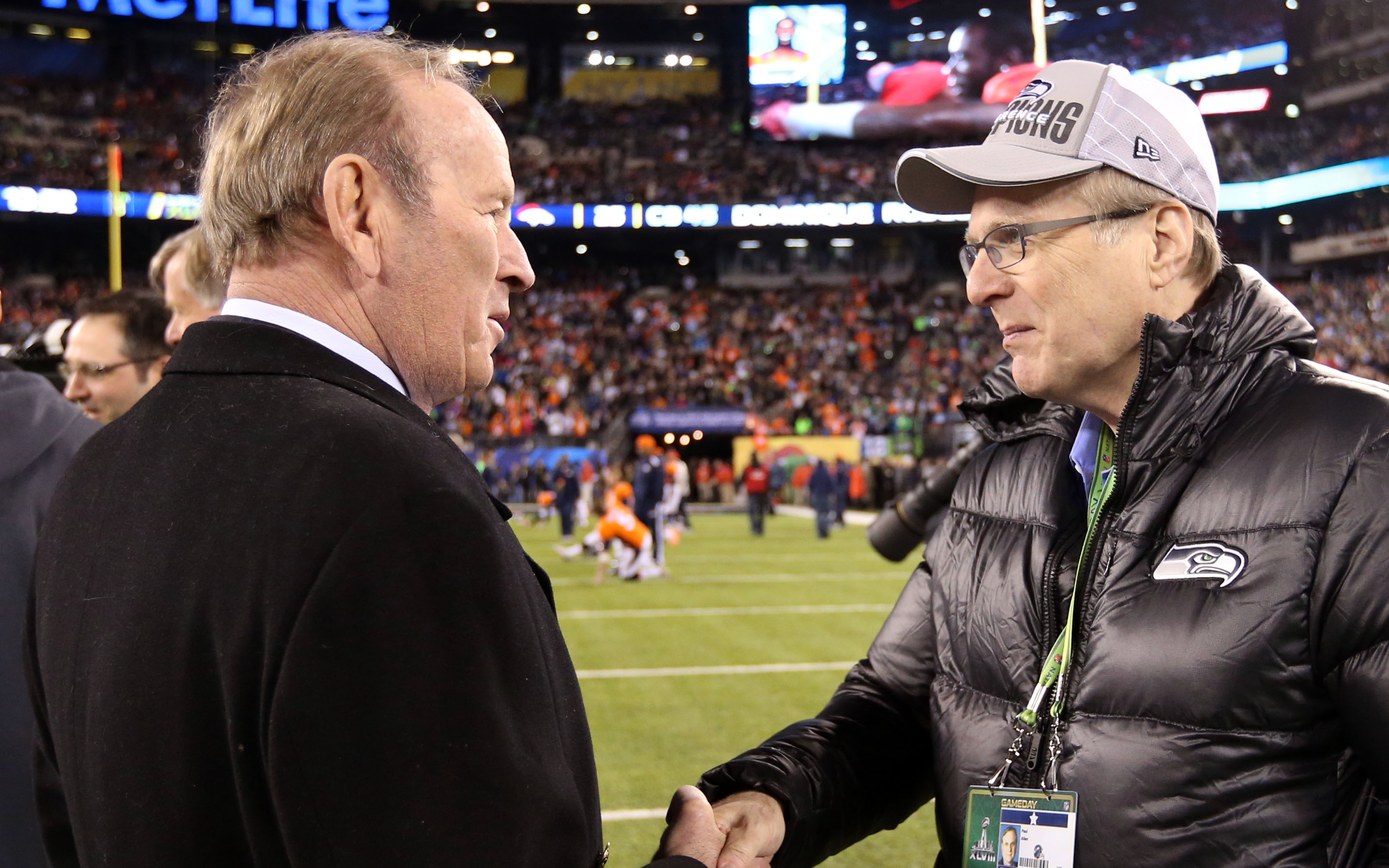 Some heroes don't wear football helmets.
In Colorado, many youngsters grow up dreaming of one day becoming a football player, like their idols, on the Denver Broncos. And while those players perform heroic acts on the field, off the field, there are heroes in their own right, working to do good in our community as well as across the nation.
Last night, the Broncos partnered up with Alzheimer's Association's Colorado branch for the fifth time, holding a silent auction at the team's amazing Pat Bowlen Fieldhouse, which featured paintings from patients battling the disease.
Great night supporting @alzcolorado at the Memories in the Making event, which features watercolor paintings of artists with Alzheimer's.#BeAChampion ? pic.twitter.com/mUu3LpYARI

— Broncos Off Field (@BroncosOffField) June 10, 2018
Alzheimer's is a topic near and dear to the Broncos due to owner Pat Bowlen fighting the disease and being forced to step down from the day-to-day operations of running the top-notch franchise. And according to the team's PR guru Patrick Smyth, the team has raised half a million dollars over the last five years in support of Alzheimer's research.
In support of Mr. Bowlen and the millions of others with Alzheimer's, the Broncos are proud to partner with the Alzheimer Association's Colorado chapter since 2014, providing more than $500,000 of financial & in-kind support. https://t.co/nAh22RzM1f

— Patrick Smyth (@psmyth12) June 10, 2018
And, Bowlen's legacy continues there in Dove Valley, at the Fieldhouse which is named after him. The state-of-the-art indoor facility once again proves how devoted Pat Bowlen is to the Broncos, when he re-invested into the team's training center in 2014. Not only can it house an entire football team for their practices when the whether turns bad outside, it can also host amazing events like the one last night.
The MIM Art Auction at the @broncos training facility is always such a fun event!#endalz #broncos pic.twitter.com/2pvfAFa2WU

— Alzheimer's Assn CO (@alzcolorado) June 10, 2018
For the Broncos, recent weeks have brought up rumors pertaining to which of the Bowlen children qualify to run the team, with Beth Bowlen stepping forward and being denied.
Without a doubt, Pat Bowlen was the best thing to happen to the Denver Broncos, and he's also the greatest owner in the history of professional sports in Colorado. Whenever the reins of the Broncos are indeed handed over to one of his children — or someone else — they'll likely be held to the impossible standard of greatness and excellence Pat personified.