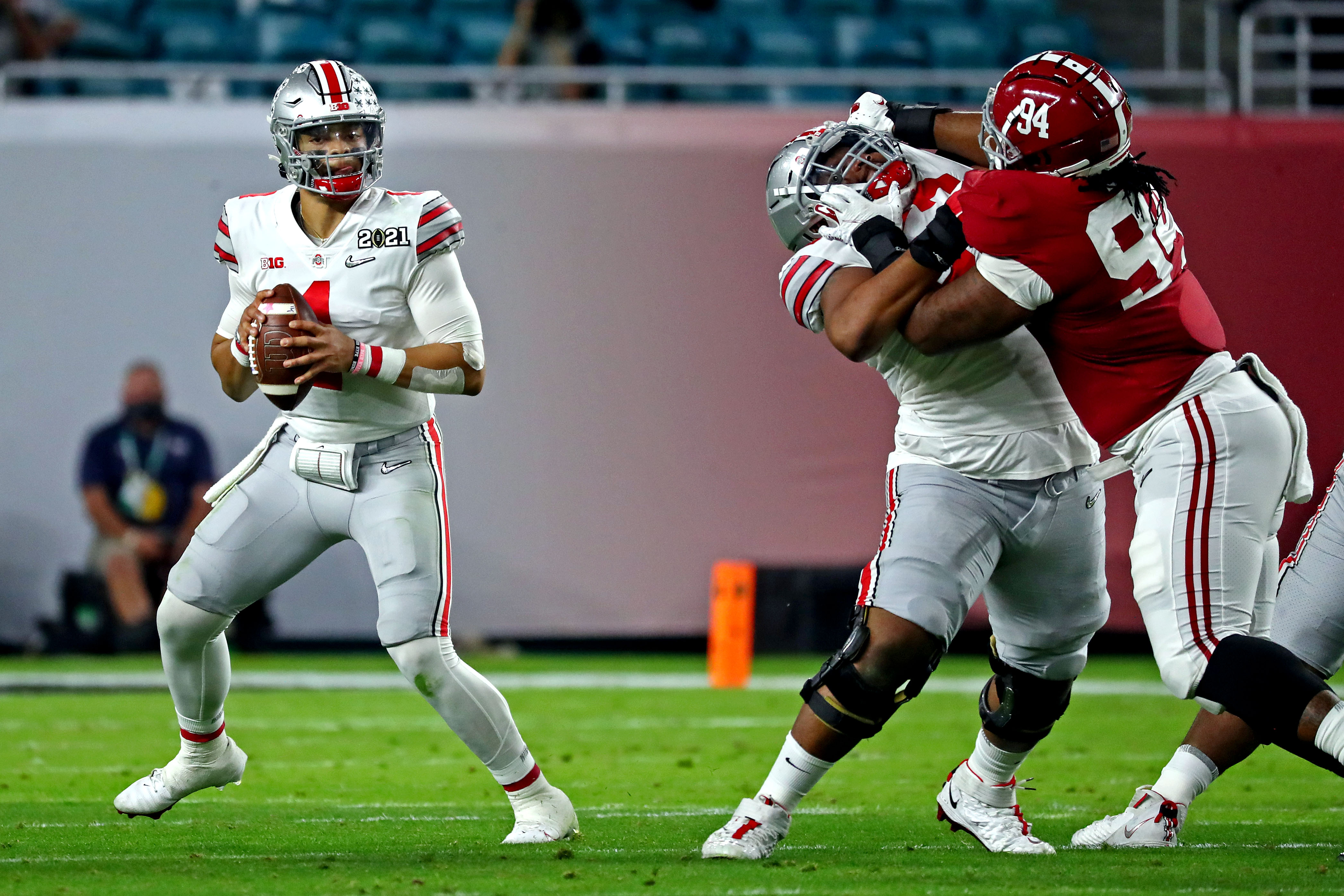 At this point, the most likely course of action for the Broncos at quarterback appears to be bringing in veteran competition for Drew Lock. However, according to NFL Network's James Palmer, we shouldn't fully discount the possibility of Denver trading up for one of the top rookie quarterbacks in the class.
"They do feel like they have someone, in Drew Lock, that is going to be better than he was in his first season-and-a-half in the NFL, to where they're not forcing anything," Palmer said. "George Paton's going to go out there and make sure he knows everything about these top five quarterbacks to put him in a position to where — I do believe — if the right one is there, he will trade up to get one that he has fallen in love with, but he has to make sure he has fallen in love with one them, so they're doing all of their due diligence."
That's far from definitive but knowing that option exists on the table is big for Broncos Country. Palmer's report makes it seem that Denver's decision will come down to how much Paton likes the two remaining quarterbacks after the top three picks, likely to be Justin Fields and either Trey Lance or Mac Jones.
"[The Broncos] are in play to potentially move up, for a quarterback," Palmer continued. "They'll see how the market falls in maybe getting one at nine."
Though Denver isn't putting all their eggs in one basket. If the draft doesn't fall their way, it seems like they're likely to pursue another option via trade.
"[The Broncos] do want to make sure they upgrade this quarterback position," Palmer said. "If it doesn't happen in the draft — and I've mentioned they've slow-played it here in free agency — don't be surprised if they do it after the draft. Maybe not a Sam Darnold, but if Teddy Bridgewater becomes available, or say, the market changes on Jimmy Garoppolo, they'll still be looking for an addition to that quarterback room if it doesn't happen by the time the draft rolls around."