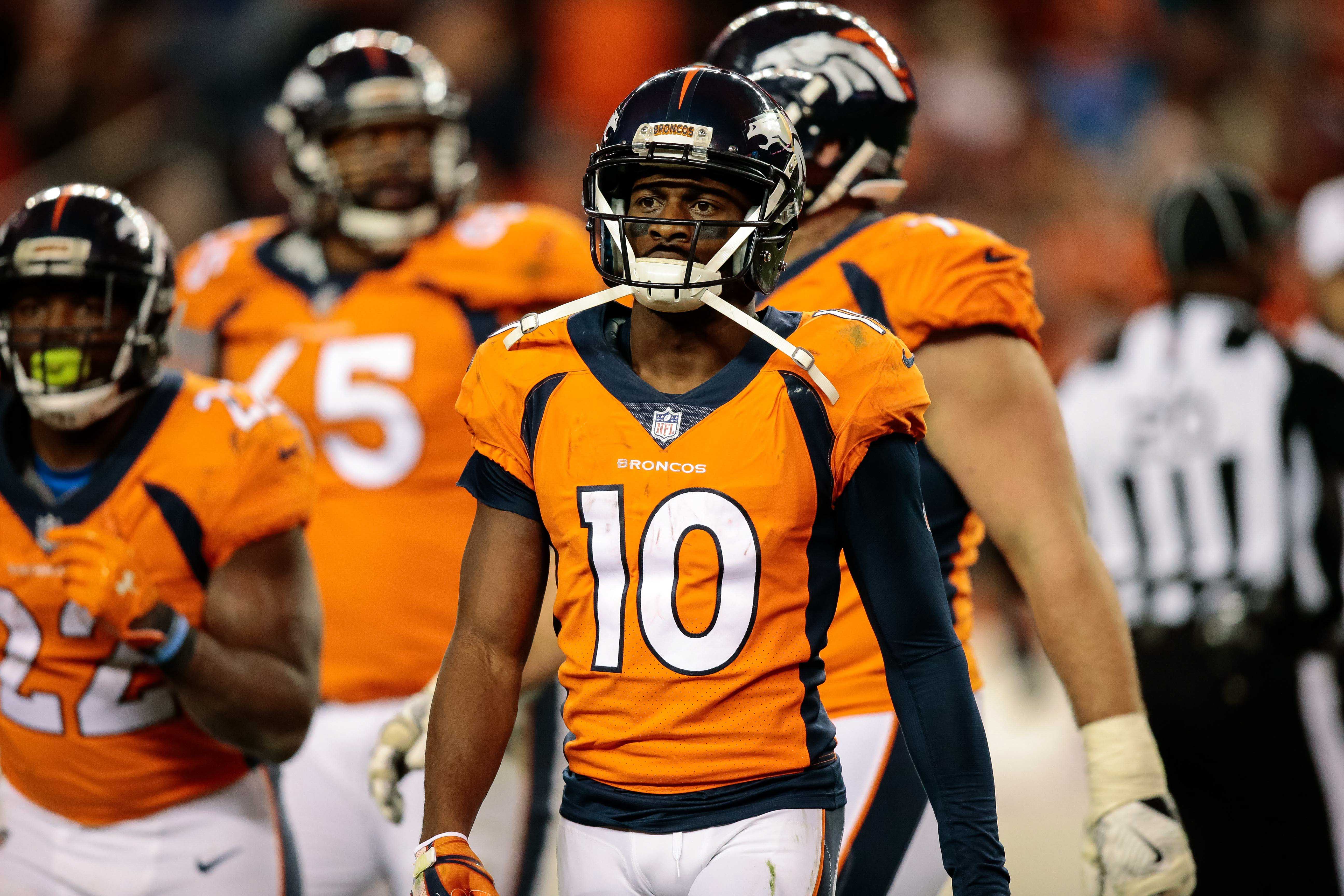 Oddly enough, the Denver Broncos appear to be getting healthier on a short week. Ahead of their Week 7 meeting with the Kansas City Chiefs tonight the Broncos only have two players listed on their injury report.
Thankfully for the offense, neither of them are wide receiver Emmanuel Sanders. Sanders was pulled early from the game on Sunday against the Tennessee Titans with a knee injury, but never really seemed to be a doubt to play this week. Sanders enters tonight's contest with 25 receptions for 307 yards and two touchdowns.
The two players who are listed should come as no surprise at this point, with Bryce Callahan still out and Ja'Wuan James being listed as questionable. There was some optimism that James might be able to play Sunday against the Titans, but having not played Sunday and a short this week do not bode well for a return tonight. He'll have 10 days before the Broncos face off against the Indianapolis Colts.
The Chiefs are facing many more injury issues than the Broncos. Pro Bowl tackle Eric Fisher underwent surgery a few weeks ago to fix a core muscle issue and will miss tonights game. Also listed as out is wide receiver Sammy Watkins. Watkins started the year on fire for the Chiefs, posting 198 receiving yards and three touchdowns in Week 1, but has cooled off since. The Chiefs will have a healthy Tyreek Hill, who returned to action last week.
The Chiefs will also be without corner back Kendall Fuller, defensive tackle Chris Jones and tackle Andrew Wylie. The full injury report can be viewed below.