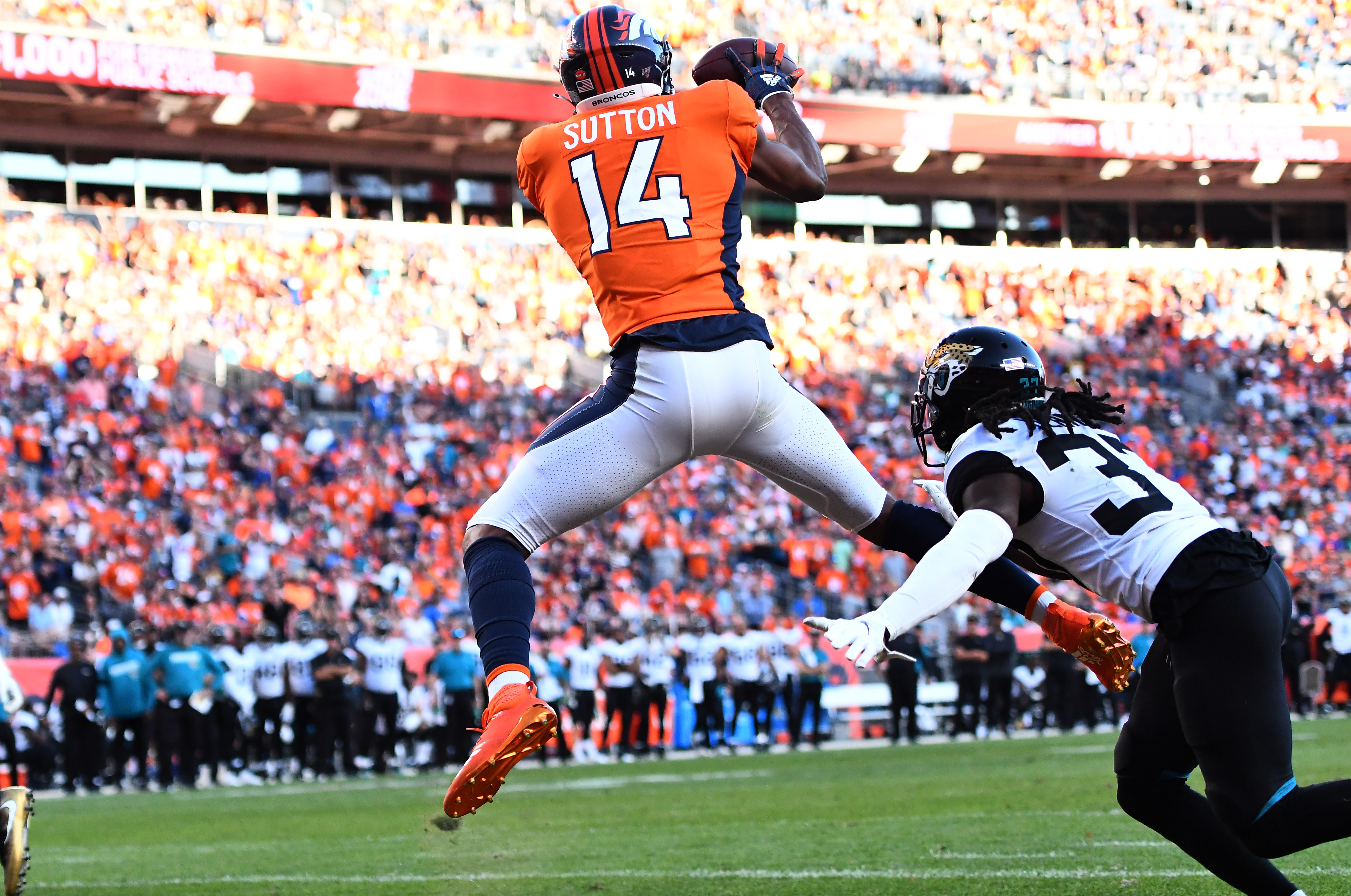 To start the season, the injury bug has bit the Broncos hard. They lost Von Miller and rookie Justin Strnad for the season, and soon after, Phillip Lindsay, Courtland Sutton and A.J. Bouye each suffered injuries of their own.
Here's a look at when the Broncos can expect each to return:
Phillip Lindsay
According to NFL Network's Ian Rapoport, Lindsay suffered a turf toe injury in the Monday night loss to the Tennessee Titans and is expected to be out the next couple of weeks as he recovers.
#Broncos RB Phillip Lindsay, who is battling turf toe, is still receiving a second opinion. But don't be surprised to see him miss the next few weeks, just based on the nature of his injury and the position he plays. But it's not considered long-term.

— Ian Rapoport (@RapSheet) September 16, 2020
Being without Lindsay is a blow to the offense that the Broncos just can't afford right now. They'll have to cross their fingers and hope that he will be able to return for the Week 3 matchup with Tom Brady and the Tampa Bay Buccaneers.
The one spot of good news for the Broncos here is that Melvin Gordon averaged over five yards per carry in his orange and blue debut.
Courtland Sutton
Ahead of the Broncos' Monday night game, Sutton injured his shoulder in practice and suffered a sprained AC joint. He almost played Monday night, but the team determined he wasn't close enough to 100 percent for him to play.
Sutton is currently expected to be ready to go for Sunday's matchup with the Steelers, but that expectation is far from a guarantee. AC joints can sometimes take over a month to heal, and the Broncos will be praying he's ready to contribute sooner than that.
He was Drew Lock's security blanket all throughout training camp, and his absence is a big part of the reason why the offense sputtered late and the Titans were able to limit Noah Fant in the second half. His return will mean big things for the offense.
A.J. Bouye
In his first game with the Broncos, Bouye was playing really well. He had completely shut down Titans star A.J. Brown, which is in part why his injury is so devastating. According to Rapoport, it appears Bouye is headed to injured reserve as his shoulder heals.
#Broncos CB AJ Bouye's dislocated shoulder underwent tests yesterday, and source said no surgery is planned. It's on to rehab, and Bouye should be out just a few weeks. That likely means he's headed to Injured Reserve, from which he can return after just three weeks.

— Ian Rapoport (@RapSheet) September 16, 2020
However, with that said, injured reserve isn't as serious this season as it was in the past. For starters, you now only have to be on injured reserve for a minimum of three weeks, as opposed to the old minimum of eight. You also can bring as many players as you want off of injured reserve.
All Bouye's placement on IR does, is give the Broncos an extra roster spot as he heals. Keep your eyes out for De'Vante Bausby potentially getting elevated.