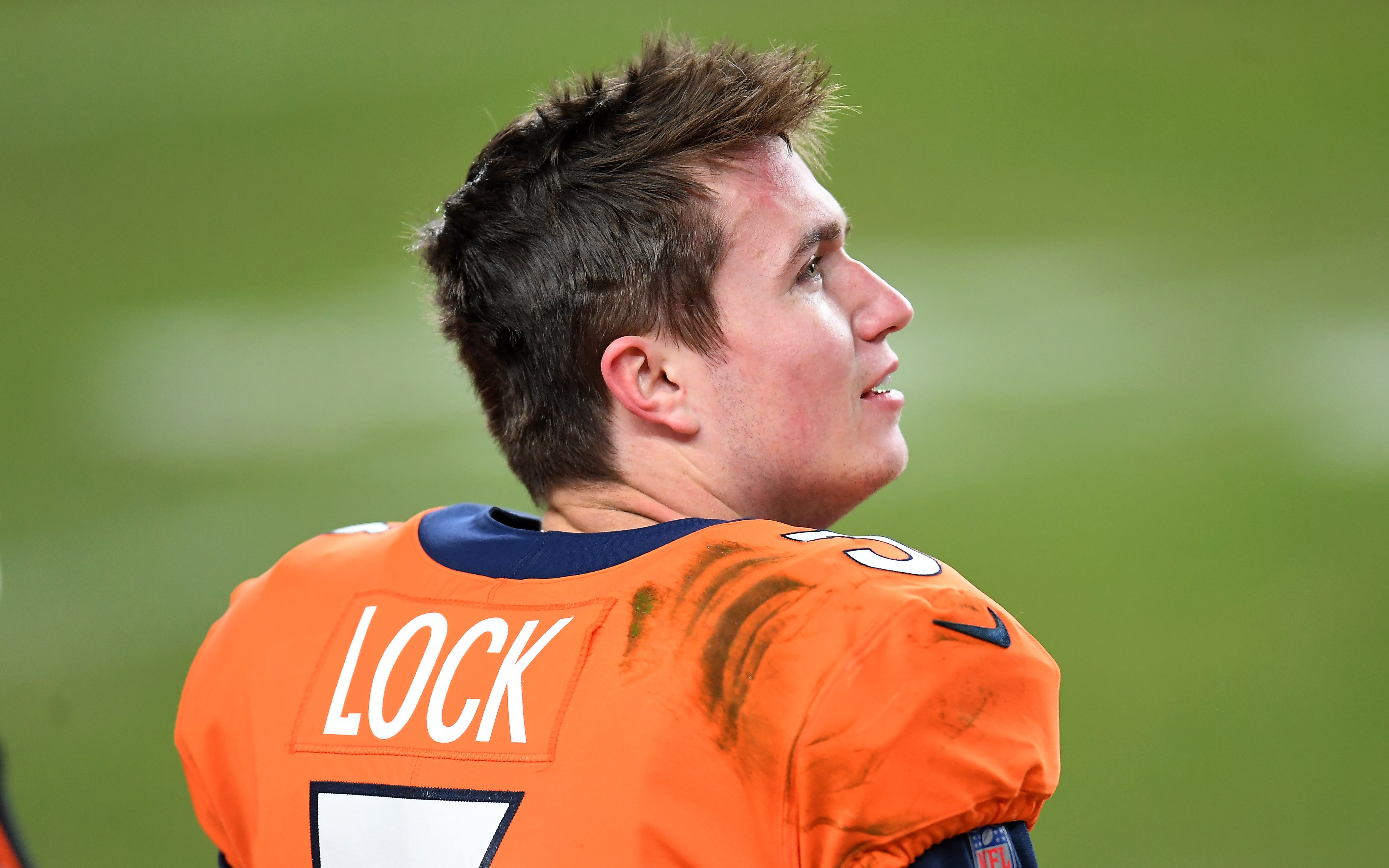 The most important player in American sports is the quarterback.
Maybe no fans can tell you that better than Denver Broncos die-hards.
John Elway and Peyton Manning will forever be etched upon the Hall of Fame as two of the greatest field generals in the history of the NFL. But besides the fact that they were both superstars, their gameplay couldn't have been more dissimilar.
Elway used his raw athleticism to uncork 70-yard bombs and evade pass-rushers to run for first downs. He willed the Broncos to wins and carried teammates on broad shoulders to three Super Bowls in the 80s.
While Elway was a physical specimen, Manning changed the game from the shoulders up. He revolutionized offenses by being able to call plays at the line of scrimmage; he didn't invent audibles, but he is the reason why they are commonly used by every offense today.
Both of those stars led the Broncos to their three Super Bowl wins, and after each of them retired, the team's quarterback position lacked talent on the whole. (Outside of Jake Plummer, of course.)
Since Manning retired after Super Bowl 50, Denver's been in a quarterbacking drought, and fans are desperate for a star to lead their offense again.
And come hell or high water, George Paton will find the Broncos that quarterback.
Paton worked the last 14 seasons with the Minnesota Vikings and he's solved the QB position in every conceivable way during that time.
He drafted two quarterbacks in the first round. In 2011, it was Christian Ponder. And then in 2014, he and the Vikings took Teddy Bridgewater, who has the best name of a quarterback in football history. While Ponder flopped, Bridgewater has excelled the last couple of years since his devastating knee injury in 2017.
Paton signed two big-time free agent quarterbacks, too, in Brett Favre (2009) and Kirk Cousins (2018). And Cousins has enjoyed his best seasons with the Vikings, meaning the Broncos new GM saw a six-year veteran and bet he hadn't reached his ceiling yet. That's a sharp eye for talent.
And, he's even traded for a quarterback, sending a first and fourth-round pick to the Philadelphia Eagles for Sam Bradford in 2016. Bradford, like Cousins, was a veteran and enjoyed his best professional seasons in Minnesota.
So, what does that mean for the Broncos current quarterback situation?
For Paton, all options of attack are on the table. Per Benjamin Allbright, no decisions have been made at QB yet.
Denver has Drew Lock on the roster, a young and exciting quarterback who enters his third year as a professional in 2021. Lock was John Elway's second-round draft pick in 2019, and Elway was always loyal to his draft picks, giving them more than ample time to succeed.
It was Lock's job to lose going into this offseason, but now, nothing is guaranteed for the growing gun-slinger.
Look, for most of 2020, Lock was arguably the worst quarterback in the NFL. There are many reasons for this; his footwork, his inability to throw the ball away instead of forcing it into coverage, injuries, lack of preparation time, a new offensive coordinator and the list goes on.
But, no matter the circumstances, he was wildly inconsistent and remained that way throughout the year, even when he did finish on a strong note late.
Even then, and even with Elway as the personnel man in Denver, the Broncos would have been smart to at least bring in a veteran to compete and push the youngster in Andy Dalton, Nick Foles or Gardner Minshew.
Paton could choose to do that, or, he could take Trey Lance at No. 9 overall, if he likes the physical young man out of North Dakota State. Pro Football Focus does and says not only that Lock isn't the QB of the future for Denver, but that Lance is a good fit in the Mile High City.
Or, maybe Paton wants to go after an established veteran like Cousins or Bradford. Could he trade for Matt Stafford? What about the extreme long shot in Deshaun Watson?
It's all possible, Broncos fans.
Paton was among five candidates for Broncos General Manager and, according to those in the know, he was the favorite of the team. He's a smart, gifted, hard working talent scout who has drafted star players like Stefon Diggs, Kyle Rudolph, Dalvin Cook and Justin Jefferson to name a few.
And when it comes to quarterbacks, Paton will pull no punches; enjoy the wild ride, everyone.